RIT/NTID project hopes to reduce global deaf literacy gap
Early childhood literacy grant will impact learning in Philippines, Papua New Guinea, and Fiji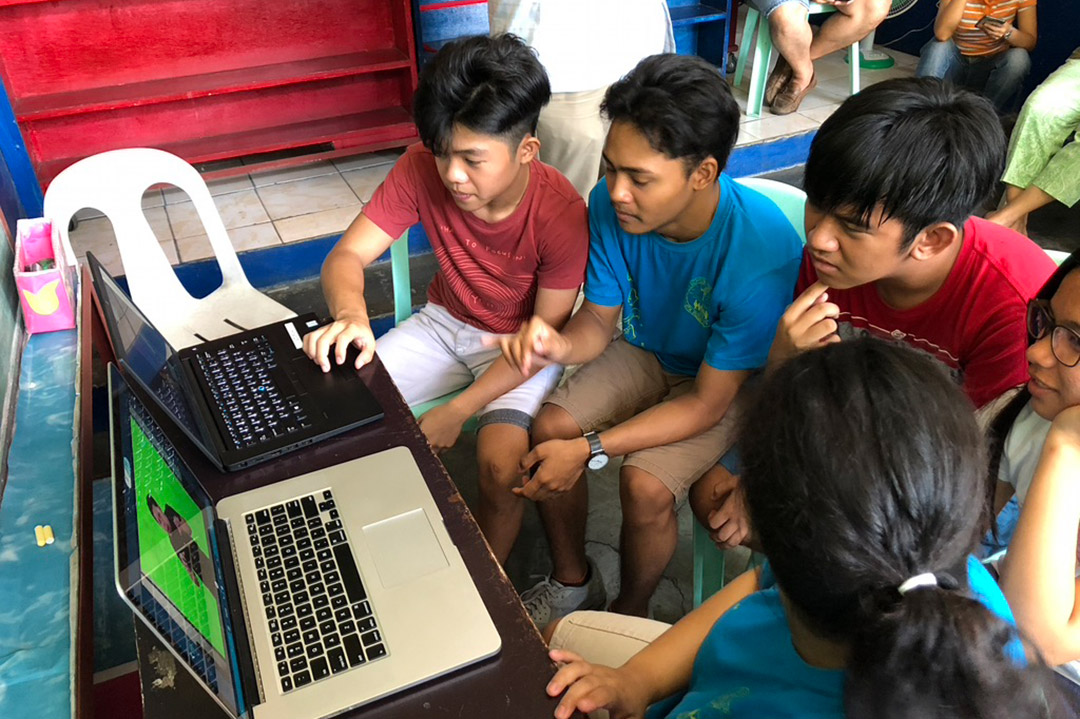 Early childhood development professionals often face challenges when teaching deaf and hard-of-hearing youth to read. A new project spearheaded by Rochester Institute of Technology's National Technical Institute for the Deaf is hoping to effectively bring literacy education to deaf and hard-of-hearing children in the Philippines, Papua New Guinea, and Fiji.
The $300,000 Project TREE (Transforming Reading in Early Education for Deaf Children) grant from the international organization All Children Reading seeks to transform the early-grade reading experience for young deaf and hard-of-hearing children through Sign Language Rhythm and Rhyme, and Shared Multilingual Reading Strategies on the World Around You platform.
Christopher Kurz is a professor in NTID's master's degree in secondary education program and the principal investigator for the project.
"Several challenges that early childhood professionals face are finding effective instructional strategies, curriculum materials, and assessment approaches in language literacy for deaf and hard-of-hearing children," he said. "Project TREE addresses the gap by providing deaf and hard-of-hearing children greater access to sign languages, early-grade reading materials, visual songs about vocabulary, and digital learning assessments."
According to Kurz, early childhood reading strategies must be visually engaging and follow developmentally appropriate practices of early learning to attract young deaf and hard-of-hearing children to reading. With the increasing acceptance and recognition of sign languages worldwide, professionals have been exploring innovative ways to bridge the gap between sign language and written language. "The main focus is reducing the global deaf literacy gap earlier," he said.
Organizers of Project TREE are producing training materials and providing additional training to partner country teams for maximum success in the assimilation of materials. They are also partnering with deaf community leaders in these countries. The development team aims to create six sign language rhythm books and related training materials in their sign and written languages. Each book can be exported for offline viewing and reading and can be transferred to other open library platforms.
In addition, modules will be designed, created, and shared with parents and adults who work with young deaf and hard-of-hearing children. The digital content will be open-licensed and duplicable and will include a "grow-your-own" training template for each partnering country, along with early childhood education foundational skill assessments for sign language phonological awareness, signed word recognition, written letter awareness, and written word recognition.
"Playing with language increases social-emotional learning and executive functioning skills," added Kurz.
Additional members of the development team are Patrick Graham, chairperson of RIT/NTID's Master of Science program in secondary education of students who are deaf or hard of hearing (MSSE); Thomastine Sarchet, director of NTID's International Educational Outreach department; Stephen Jacobs, professor in RIT's School of Interactive Games and Media in the Golisano College of Computing and Information Sciences; and MSSE students Maya Penn and Truc Nguyen.
Topics