Teach2Connect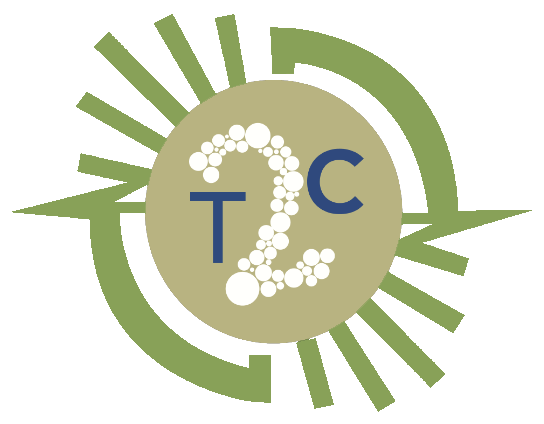 This site contains information intended to provide instructors with classroom teaching strategies that foster collaborative learning among deaf, hard-of-hearing, and hearing students. Additionally, this site provides valuable resources to assist faculty in finding answers to questions they might have when working with deaf and hard-of-hearing students in and outside of the classroom.
Teaching Challenges
RIT Faculty give their viewpoints on working with deaf and hard-of-hearing students, in and out of the classroom.
Student Perspectives
Deaf and hard-of-hearing students give their perspectives on working with RIT Faculty, in and out of the classroom.
Academic Support
Academic support is a unique blend of resources available to each deaf and hard of hearing student who is mainstreamed into RIT classes. Students can meet with NTID faculty tutors who have content expertise in the student's major program, are proficient in sign language and work closely with the faculty teaching the courses. Students can also take advantage of faculty advising and mentoring to optimize their path to academic success.
Tutoring
Tutoring directly involves the application of educational principles in a variety of settings. Tutoring allows the faculty member to individually assess a student's learning needs/style and global knowledge in order to determine the best way to provide the "bridge" to understanding.
Tutoring can occur individually or in a group. The scope of tutoring includes:
Breaking down complex concepts and theories presented in class
Reviewing homework/assignments offering feedback on papers/projects
Developing outlines with students for complex projects or papers
Offering feedback on papers/projects
Assist students in developing strong study and organizational skills
Developing practice exams and supplemental materials
Preparing realistic scenarios that relate to topics being discussed
Reviewing class notes and offering enhancements and corrections where necessary
Guiding students to successful oral presentations through rehearsal opportunities
Assisting students in problem solving (both in and out of class)
Assist students in recognizing their own learning strategies and styles
Encourage students and provide positive reinforcement for their accomplishments
Academic Advising
Support faculty work in liaison with each college's primary academic advisors. Students are expected to meet with their assigned academic advisor to develop course schedules, discuss progress in the major, change of program decisions and problem solving related to degree completion requirements.
NTID Support faculty offer the following services directly to students:
Designation of courses for placement of access services
Guide students in co-op and career decision making
Discuss the options of developing minors or concentrations
Assist students with issues related to VR support, faculty and classroom concerns
Liaison
The role of liaison is an important component to successful tutoring and advising. Academic support faculty contribute to the learning process outside of the traditional classroom environment. Our students are enrolled in a wide variety of programs that require support faculty to collaborate with many faculty, staff and administrators at RIT and NTID.
A sample of liaison activities are as follows:
Serve as a resource for faculty in the delivery of educational materials and classroom strategies
Advocate for students
Work with faculty in addressing student needs
Clarify course content and expectations
Address faculty concerns on specific deaf and hard of hearing student issues
NTID Business Studies
for the E. Phillip Saunders College of Business and Applied Science and Technology
Chairperson:
Mark Pfuntner, LBJ-2765, mjpnvd@rit.edu
Coordinator:
Kelly Metz Davis, LOW-3306, kmmsfs@rit.edu
Tutors:
Dr. Scot Atkins, LOW-3302, wsanbt@rit.edu
Kathleen Brady, LOW-3304, kmbnpl@rit.edu
Kelly Metz Davis, LOW-3306, kmmsfs@rit.edu
Ann Hager, LOW-3308, amhnbt@rit.edu
Adrianna Smart, LBJ-2780, ajsnbt@rit.edu
NTID Liberal Studies
for the College of Liberal Arts
Chairperson:
Dr. Jess Cuculick, LBJ-2241, jalnap@rit.edu
Support Coordinator:
Pamela Conley, LBR-2242, prcnge@rit.edu
English Peer Tutor Coordinator:
Patricia Kenney, LBR-2277, pxknce@rit.edu
Tutors:
Kenny Lerner, LBR-2230, kdlnge@rit.edu
Jeanne Yamanaco, LBJ-2236, jnynge@rit.edu
Aimee Whyte, LBJ-2238, akwnce@rit.edu
NTID Visual Communication Studies
for the College of Art and Design
Chairperson:
Ed Mineck, BOO-1518, ed@mail.rit.edu
Coordinator:
Sidone Roepke, BOO-3451, smrnvs@rit.edu
Tutors:
Stacy Bick, BOO-1536, sbbedr@rit.edu
Shannon Connell, BOO-3447, sdcnai@rit.edu
Eric Kunsman, GAN-2244, etknai@rit.edu
Sidone Roepke, BOO-3451, smrnvs@rit.edu
Ernie Roszkowski, BOO-1528, ejrnai@rit.edu
Kurt Stoskopf, LBJ-1270, kwsnda@rit.edu
(We support some courses in Media Arts & Technology program, College of Engineering Technology.)
NTID Engineering Studies
for the College of Engineering Technology and
the Kate Gleason College of Engineering
Interim Chairperson:
Karen Beiter, LBJ, kjbndp@rit.edu
Coordinator:
Scott Bellinger, GLE-1113, sxbnts@rit.edu
Tutors:
Scott Bellinger, GLE-1113, sxbnts@rit.edu
Asher Kirschbum, adk1665@rit.edu
NTID Information and Computing Studies
for the Golisano College of Computing and Information Sciences
Interim Chairperson:
David Lawrence, LBJ-2291, delnet@rit.edu
Coordinator:
Karen Beiter, GOL-1511, kjbndp@rit.edu
Tutors:
Brian Nadworny, GOL-1517, banics@rit.edu
Karen Beiter, GOL-1511, kjbndp@rit.edu
Several peer tutors available in GOL-1510 Lab
NTID Science and Math
for the College of Science and
the College of Health Sciences and Technology
Chairperson:
Dr. Matthew Lynn, LBJ-2273, malntm@rit.edu
Coordinator:
Stacey Davis, GOS-A180, smd5659@rit.edu
Tutors:
Dr. Alex Austin, GOS-A152
Elizabeth Ayers, GOS-A156
Stacey Davis, GOS-A180, smd5659@rit.edu
Dr. Austin Gehret, GOS-A168, augnts@rit.edu
William Gustafson, GOS-A170, wtgnts@rit.edu
Dr. Bonnie Jacob, LBJ-1276, bcjntm@rit.edu
Dr. Viet Le, LBJ-2260, vqlntm@rit.edu
Dr. Jason Nordhaus, LBJ-2258, jtnsma@rit.edu
Camille Ouellette, GOS-A146, ceonts@rit.edu
Sarah Sarchet, GOS-A154, sesnca@rit.edu
Melissa Skyer, GOS-A158, mdsnts@rit.edu
David Spiecker, GOS-A170, desnca@rit.edu
Jennifer Swartzenberg, GOS-A164, jlssch2@rit.edu
Karen Tobin, LBJ-1272, kmtnts@rit.edu
Sharron Webster, LBJ-2275, smwsdo@rit.edu
Communication Support
Access Services Website:
NTID Department of Access Services
Assistant VP & Director, Access Services:
Rico Peterson, 14-1560, rxpnss@rit.edu
Manager, SCB, GCCIS Interpreting Teams:
Kip Webster, HLC-1582, wkwdis@rit.edu
Manager, COLA Interpreting Team:
Chris Felo, HLC-1586, cdfdis@rit.edu
Manager, CAD Interpreting Team:
Rachel Abbett, 14-1561, rmkdis@rit.edu
Manager, COS, COE Interpreting Teams:
Marie Case, HLC-1594, mybdis@rit.edu
Manager, Real-time Captioning & Notetaking Services:
Ann Marie Kuntz, HLC-1300, amknes@rit.edu
Notetaker Coordinators:
Sheila Ryan, HLC-1305, smrdis@rit.edu
Toni Van Aernum, HLC-1310, tmvnes@rit.edu
What is an FM System?
The personal FM system consists of a transmitter used by the speaker and a receiver used by the listener. The receiver transmits the sound to the listener's hearing aid either through direct audio input or through a looped cord worn around the neck. Personal FM systems are useful in a variety of small group situations such as boardroom meetings and classroom training.
Tips for Using an FM System successfully:
Make sure the FM Microphone is comfortable.
Don't speak loudly; use your normal tone of voice while wearing the microphone.
Don't talk with your back to the student. (ex. Continuing to speak while you are writing on the board)
The FM system will continue to transmit up to 100 feet from the student/classroom. If you leave the classroom for any reason, be sure to turn the microphone OFF.
Verify with student before class starts that the FM system and their hearing aid is synched with the right channel.
Where to find us
The Communication Studies and Services Department (CSS) provides a broad range of support and opportunities for deaf and hard-of-hearing students who want to expand communication skills that will serve them—both during and after college—in educational, professional, community, and other settings. Our faculty offices, labs, and testing areas are located on the RIT campus on the third floor of NTID (LBJ, Bldg. 60)
For specific questions, please contact:
Amanda Picioli, Director NTID Communication Studies & Services
Communication Studies & Services
(585) 475-6384 (V) Email: aldnca@rit.edu