2013: "The Intrepid: Discovering Lincoln's Balloon Corps"
At a critical point of the American Civil War, Professor Thaddeus Lowe and President Abraham Lincoln created the Union Army Balloon Corps, the very first use of aeronautics in the history of warfare. The Balloon Corps, which at it's peak operated seven balloons, one ascending from and landing on a moving river barge, used hydrogen generated by Lowe's ingenious traveling wagons for their field operation. The balloon corps proved critical in giving the north a much needed advantage in the war. Using surviving civil war photographs, illustrations and animation, the film tells the story of the creation of the balloon corps, it's critical contribution to the well know Peninsula Campaign and it's ultimate demise, not from confederate efforts, but rather from internal Union army politics and power struggles.
Additionally there is a second narrative in this film. Exactly one hundred and fifty years later, The Genesee Country Village and Museum of Mumford, New York set out to celebrate Thaddeus and his contribution to history, by recreating Lowe's largest balloon, the Intrepid, a period launch area and the hydrogen wagons, as an interactive "living exhibit" at the museum. That proved to be a considerable undertaking with a few challenges of its own.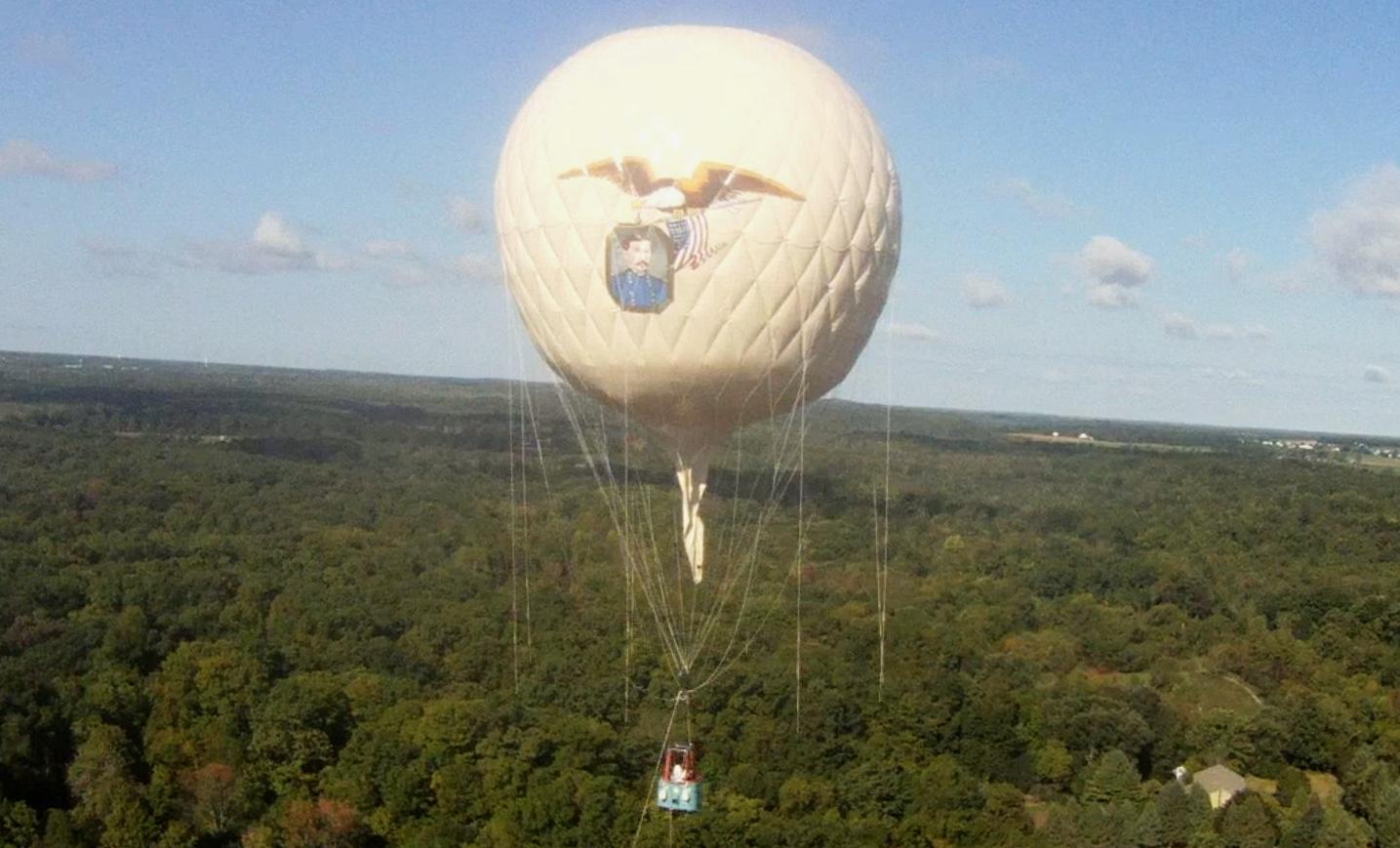 ---