2017 Metaproject 07, Umbra
June 2, 2017
Senior Industrial Design Students
Faculty: Josh Owen
The title for this project and corresponding exhibition is reflective of the project's ongoing initiative: to impart a deeper understanding of problem-solving with the goal of exposing the intricacies of design thinking through the execution of a project brief. This exhibition demonstrates that education partnered with industry can be a successful vehicle for fostering innovative thinking and product excogitation.

In the fall of 2016 sixteen Industrial Design Seniors taking a course with Professor Josh Owen were challenged to design for small spaces. The trend of shrinking condo and apartment sizes has resulted in a trend towards making small spaces more livable and efficient. In being mindful of small spaces, Umbra invited the designers to create innovative housewares that consider opportunities for multiple functions, storage, space efficiency, personalization, dual utility, entertaining, and other micro-living concerns.

Photography by: Elizabeth Lamark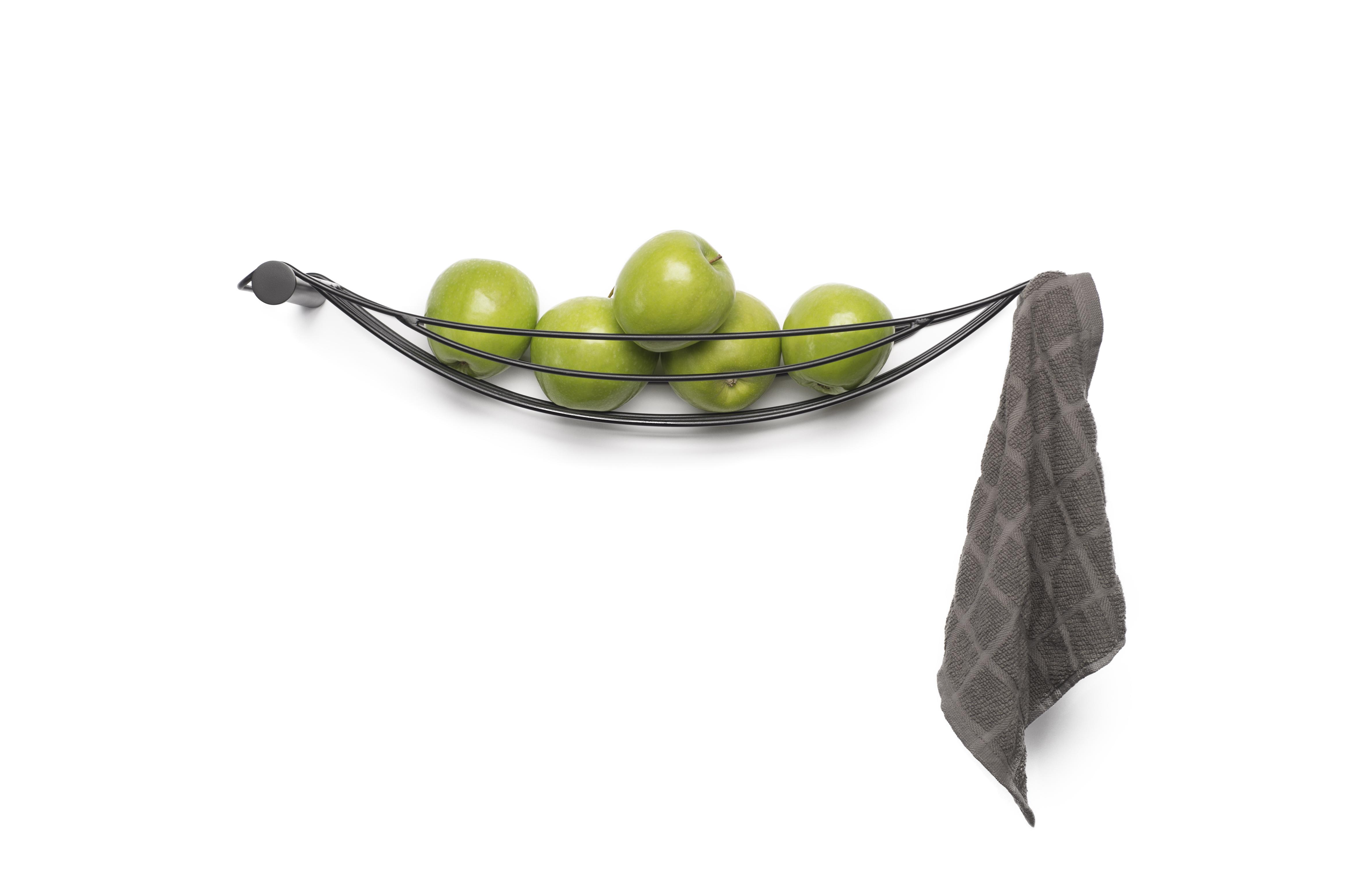 Mick Bartholomew

Waver Basket





Waver Basket - a playful interpretation of the "fruit bowl" - can be hung on a wall to unclutter valuable working surfaces in the kitchen. When placed on the table, the basket gently rocks on its curved base, adding a sense of whimsical play to the dining experience.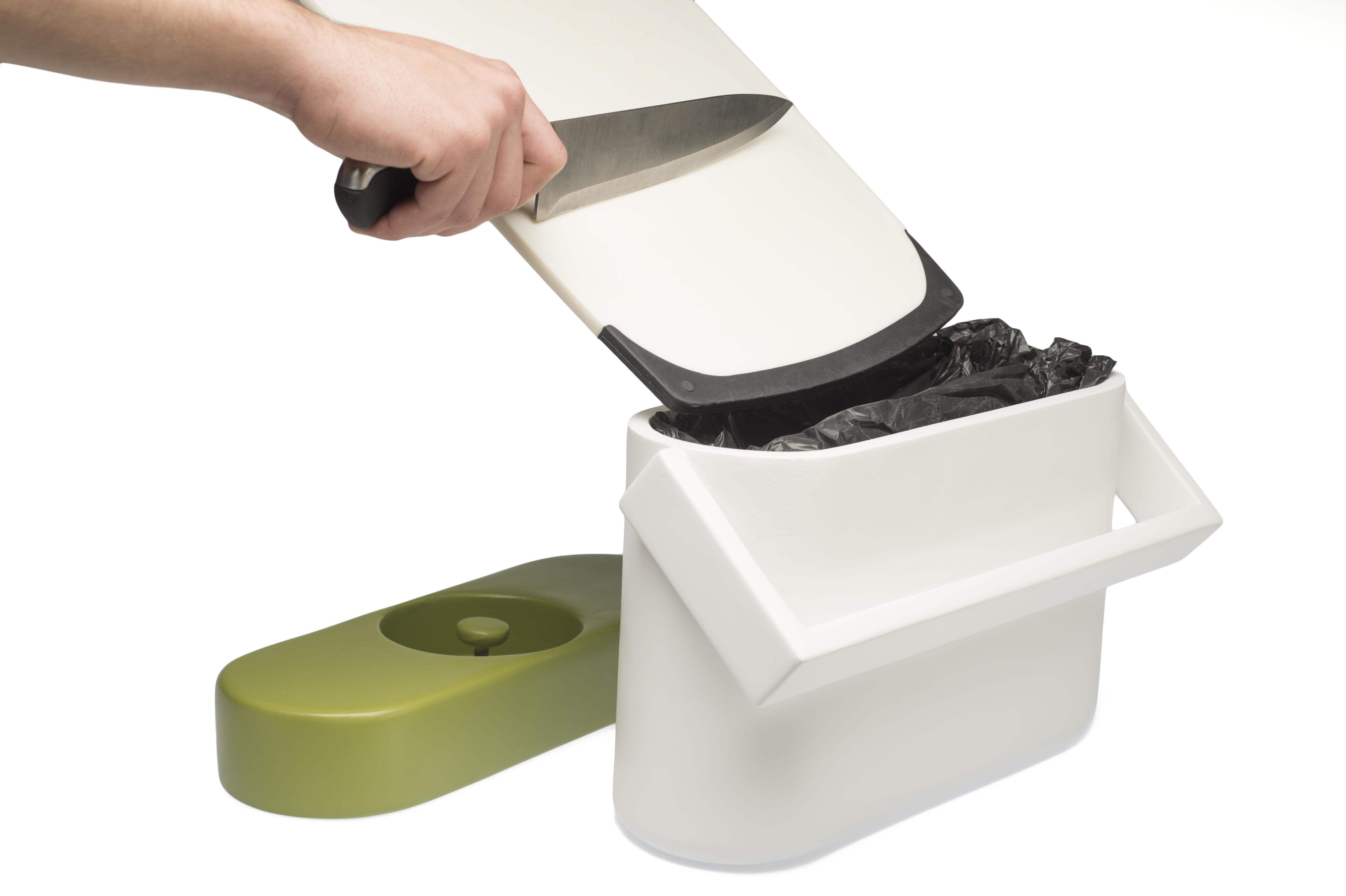 Jeff Bruha

Pail





The Pail is an easy to use compost collecting container with a slim profile ideal for small spaces. Its compact charcoal filter ensures that odors stay contained and your kitchen remains clean and comfortable.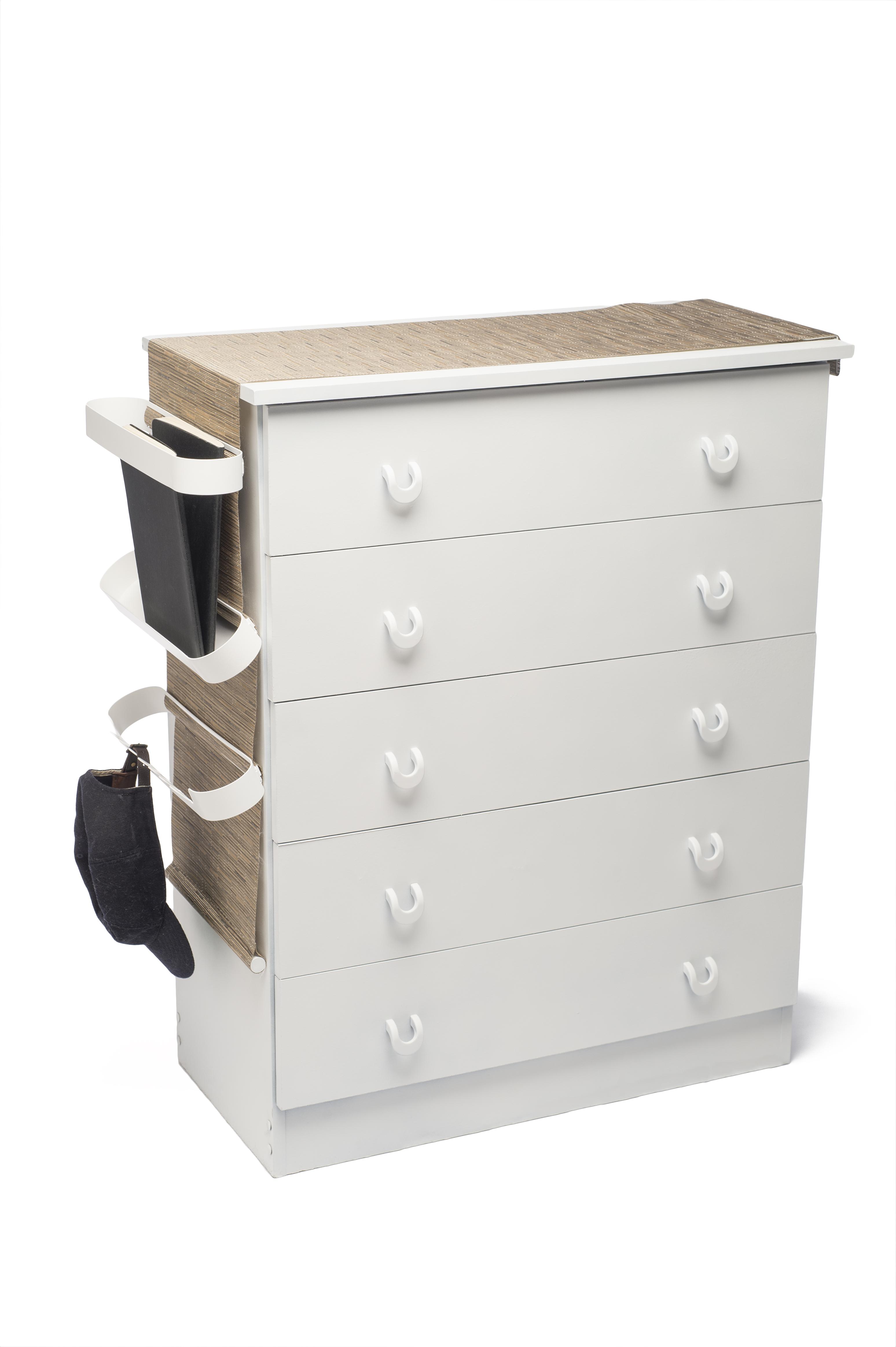 Brian Cusack

Saddlebag Organizer





The Saddlebag Organizer is an adjustable storage system that fits snugly over a variety of household furniture and doors. It adjusts easily, allowing the user to reduce clutter and accent their furniture without occupying valuable counter space.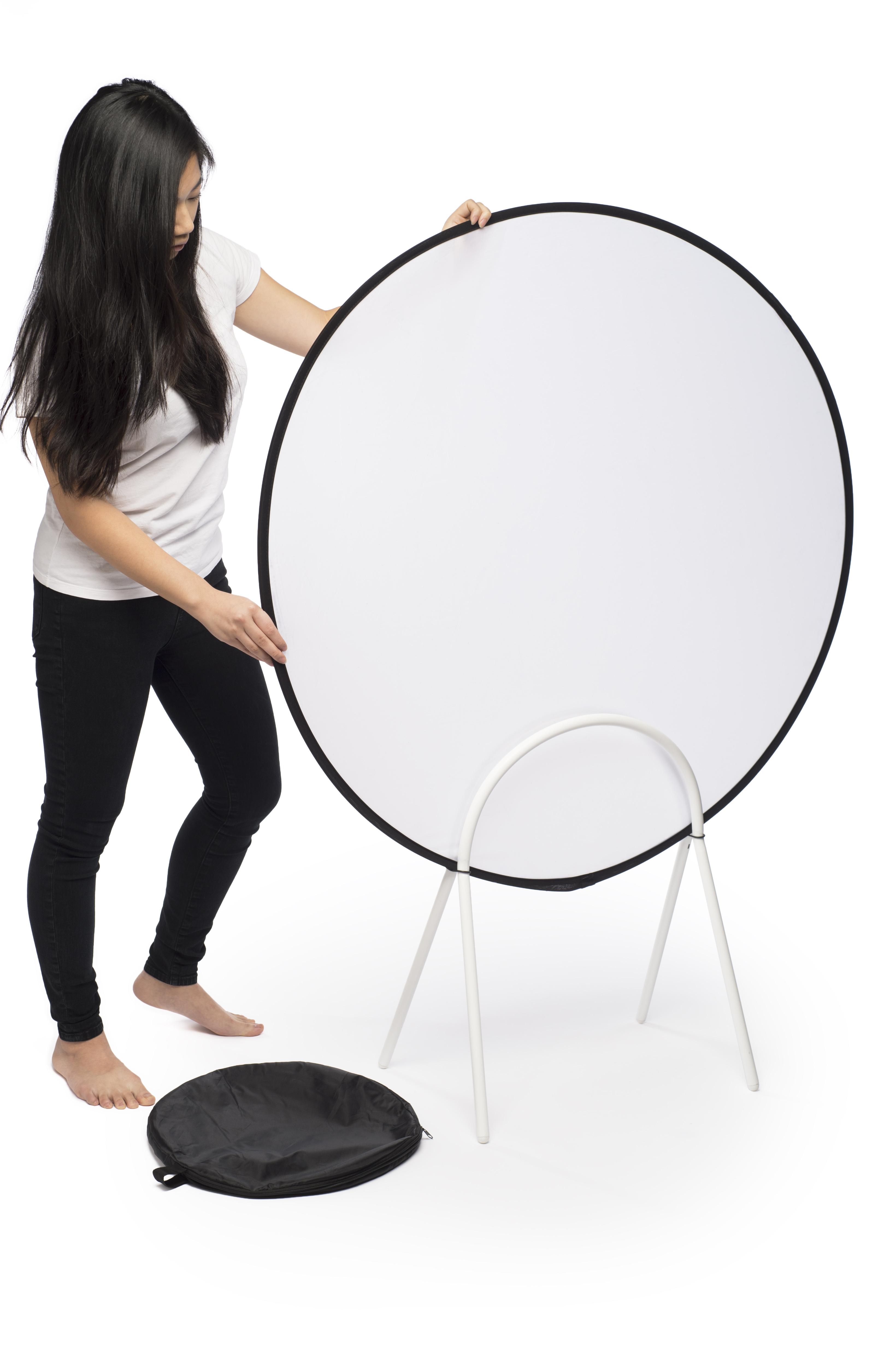 Tadhg Duffy

Popup Room Divider





The Popup Room Divider is a bold space separator that can be set up or taken down in seconds. It folds up to store at a fraction of its size in one compact bag, allowing small space dwellers to reorganize their space whenever the mood strikes.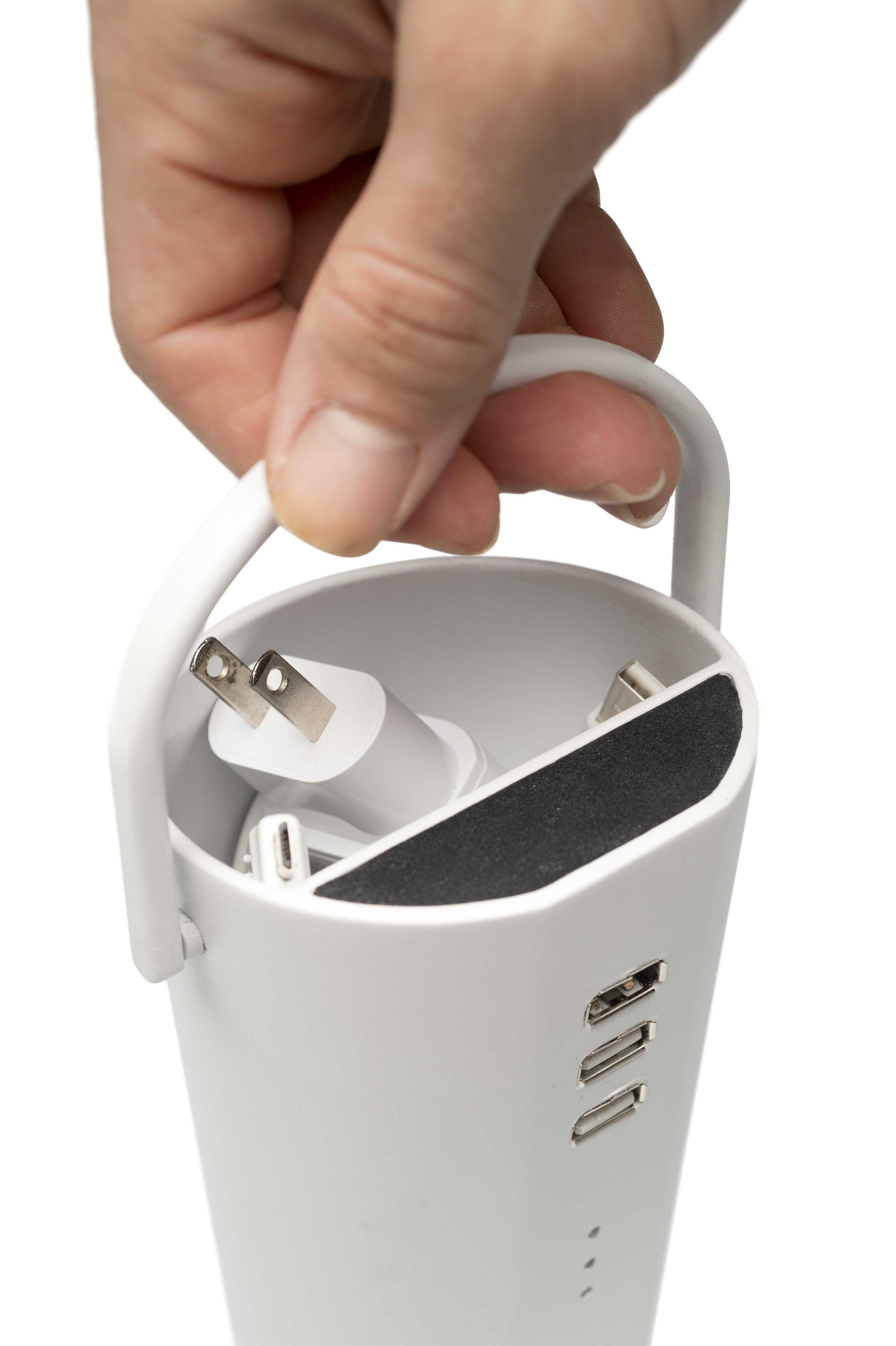 Pauline Dziama

Power Bucket





The Power Bucket is a portable charging vessel that allows for accessible storage and organization.

Its tapered base anchors securely into a standard sized cup holder during a car commute, or sits alongside desk work to display a cell phone and manage USB cords.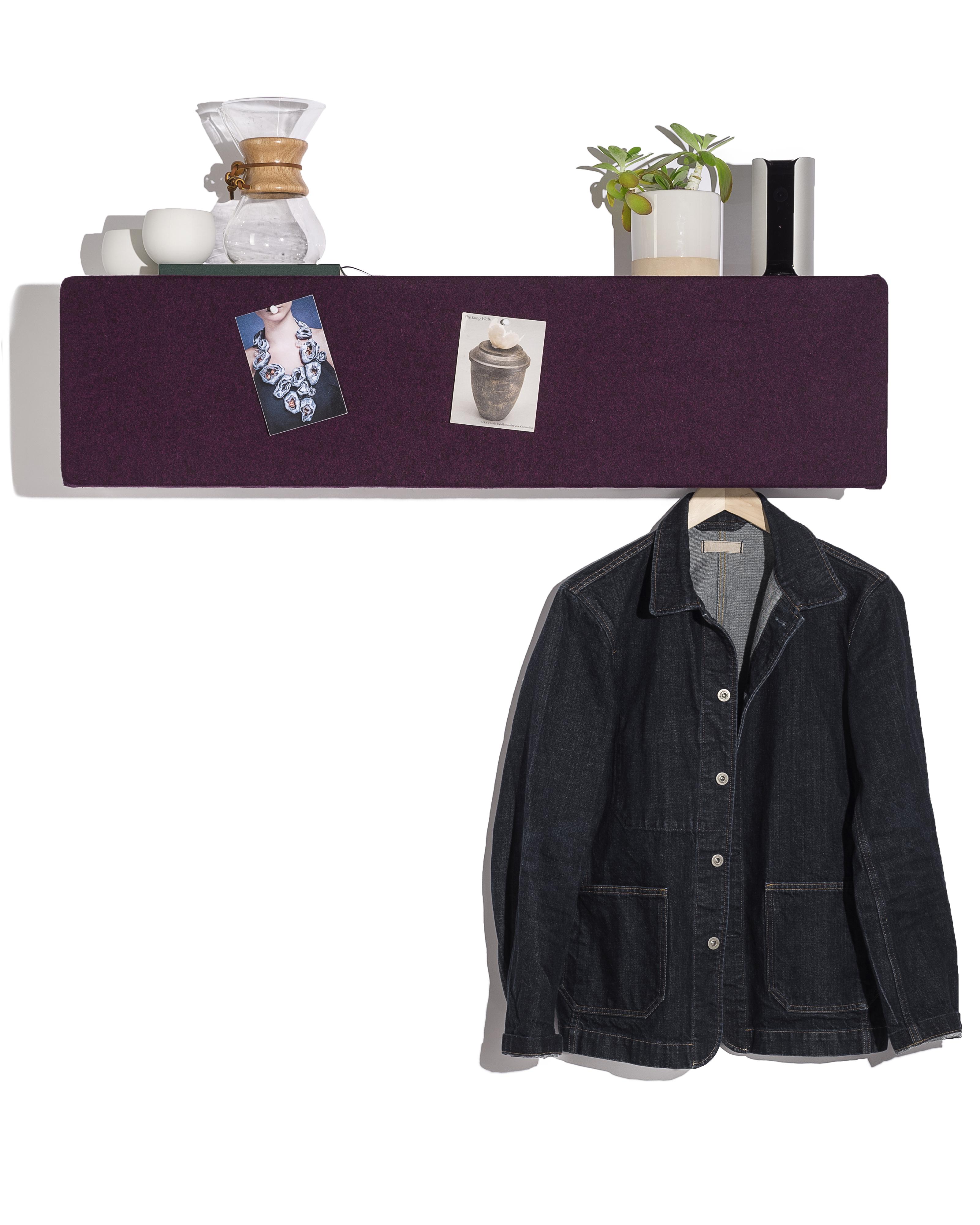 Jon Fratti

Pop Shelf





The Pop Shelf is a storage solution addressing the changing nature of the objects that we want to display, store, and remember. With sound absorbing material to reduce ambient noise pollution of urban areas as well as interior and exterior storage to enable the user to aesthtically keep track objects needed to grab and go, the Pop Shelf quickly becomes a cornerstone of the living space.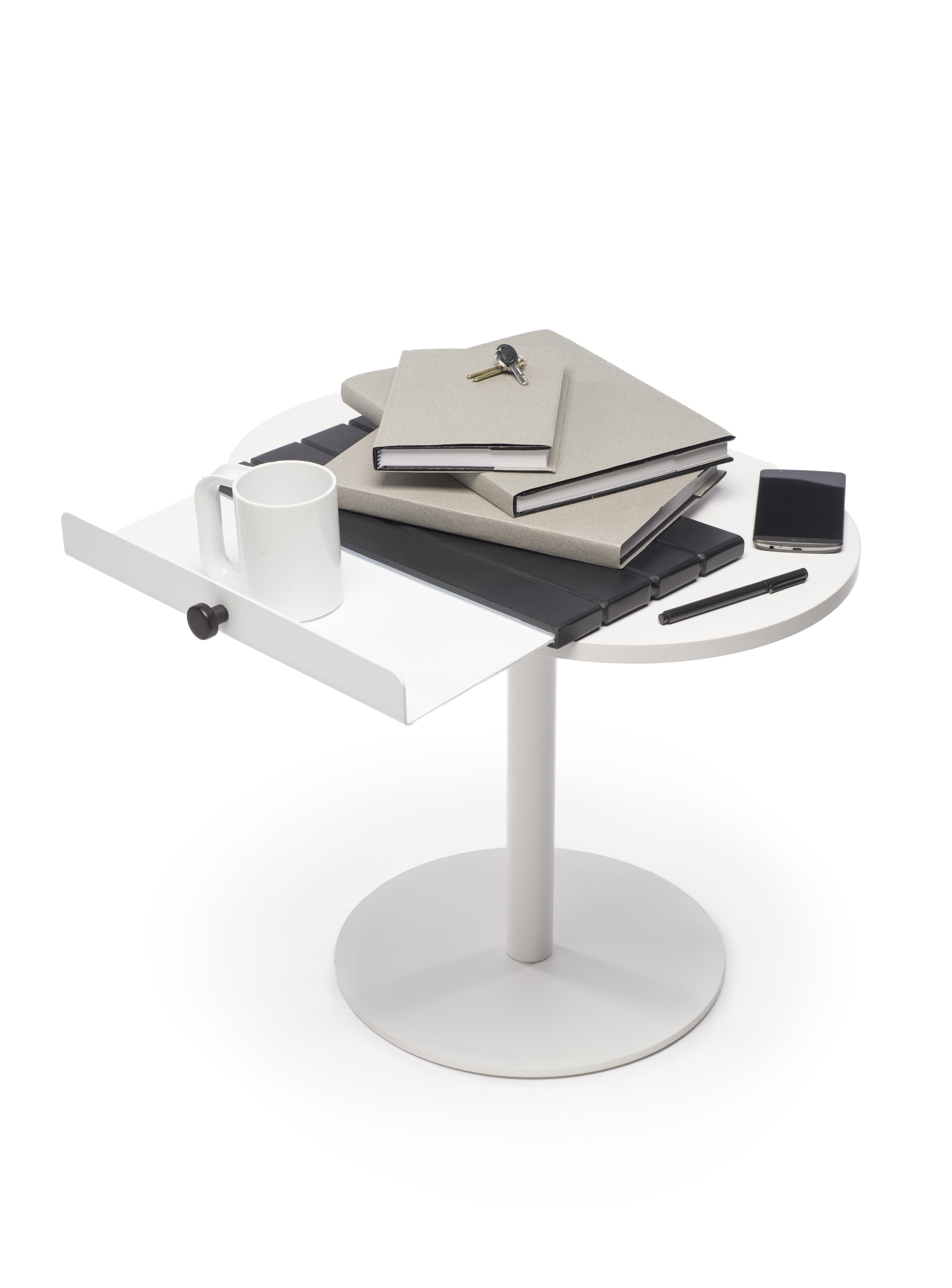 Mike Grady

Ledge





The Ledge is an extendable tray for temporarily storing small items. Placed throughout a home it quickly and easily creates an extra surface, its thin profile allowing for a variety of purposes. Nest the Ledge under a mattress to create a bedside tray or on a table to increase the table's usable area.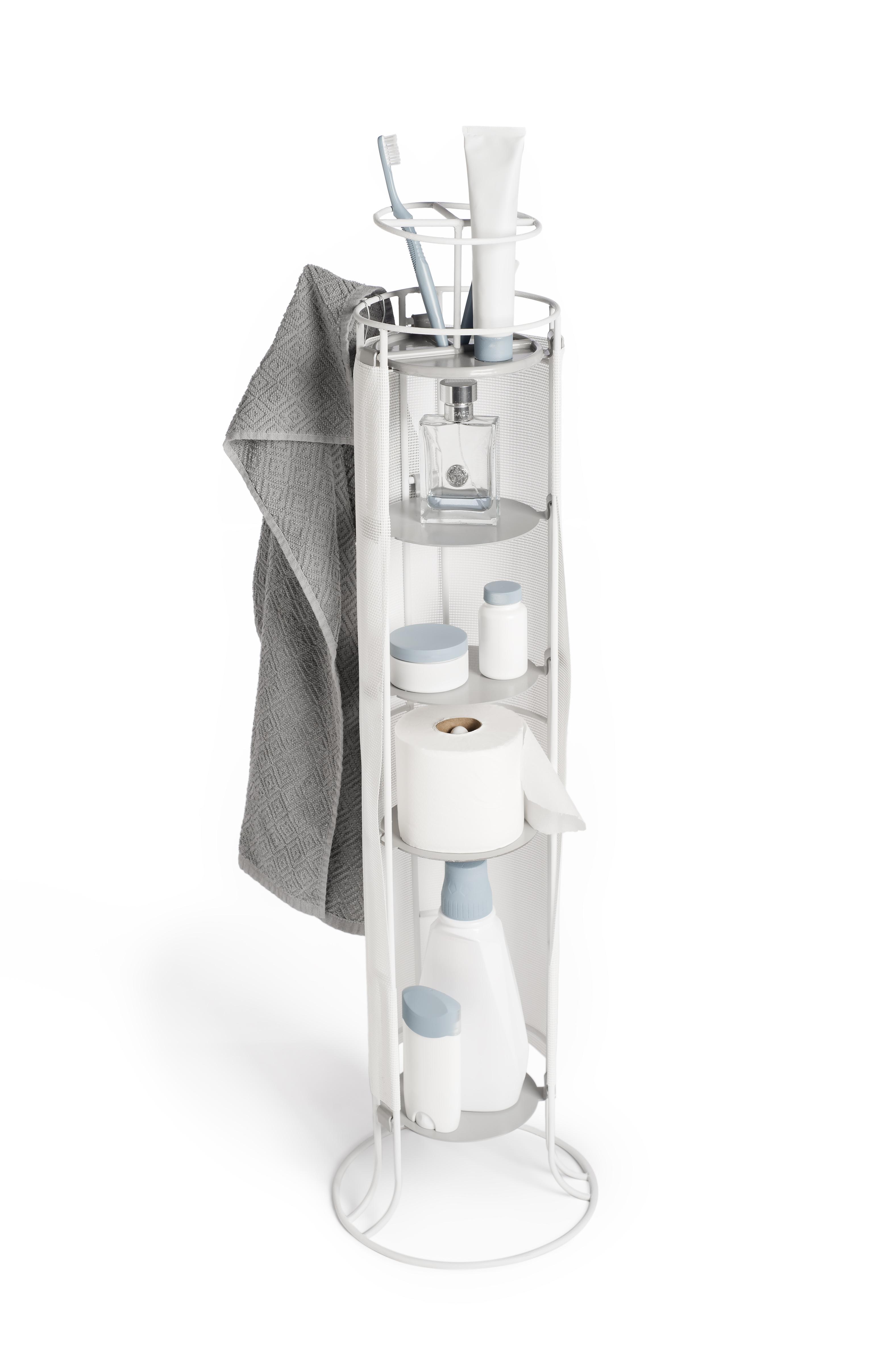 Christopher Groves

Rocket





In small living spaces, the bathroom frequently sacrifices the most area in a floor plan. Rocket fits in wherever it is needed to hold toothbrushes, towels, toilet paper, and more.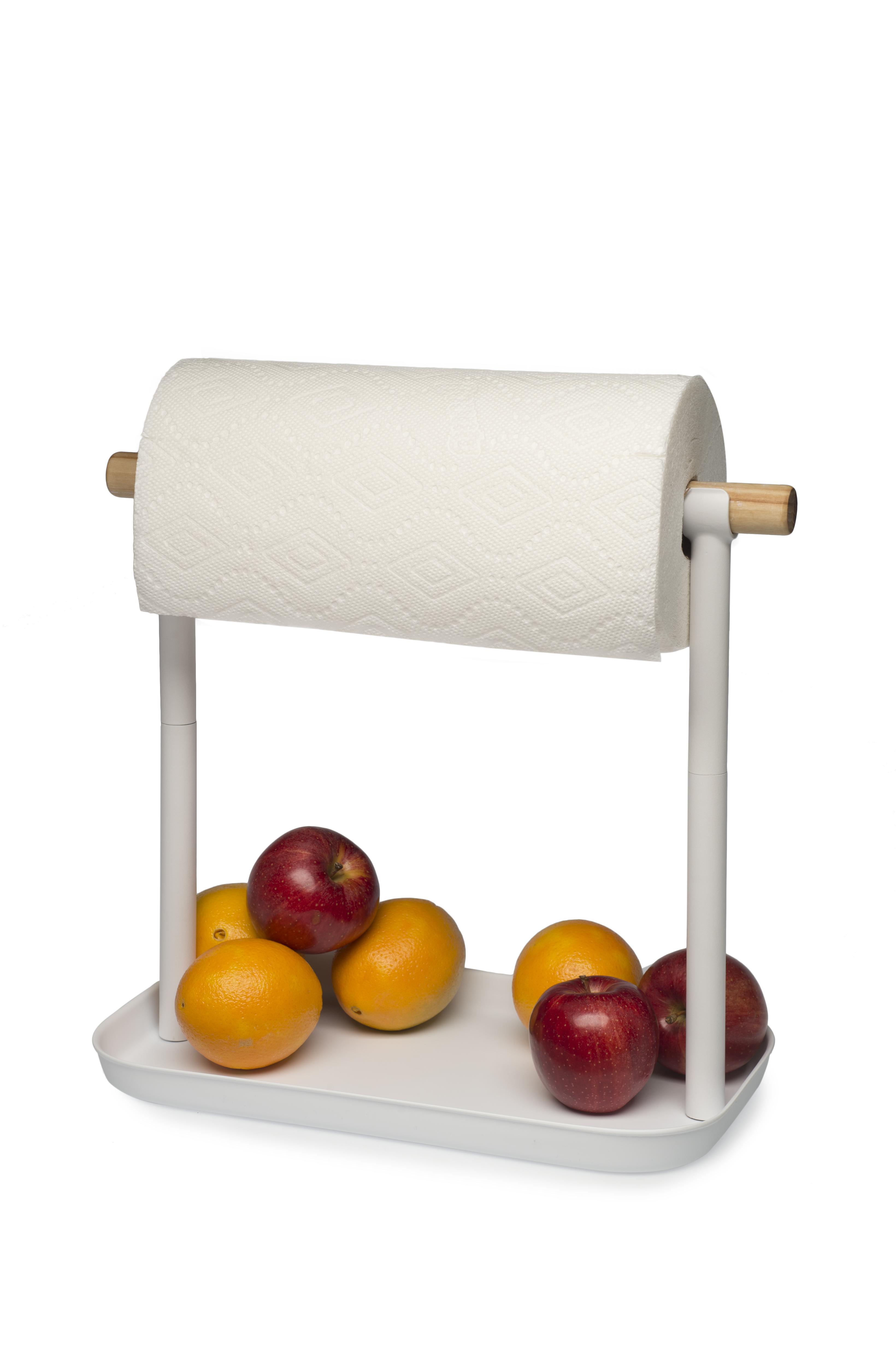 Vincent Lin

Buoyancy





Buoyancy increases usable space on the modern homeowner's kitchen counter by decreasing the footprint required to store a roll of paper towels and providing storage. Designed in the language of Umbra's Vana Collections - minimal, elegant and desirable - Buoyancy provides an aesthetic organization solution for kitchen space saving problems.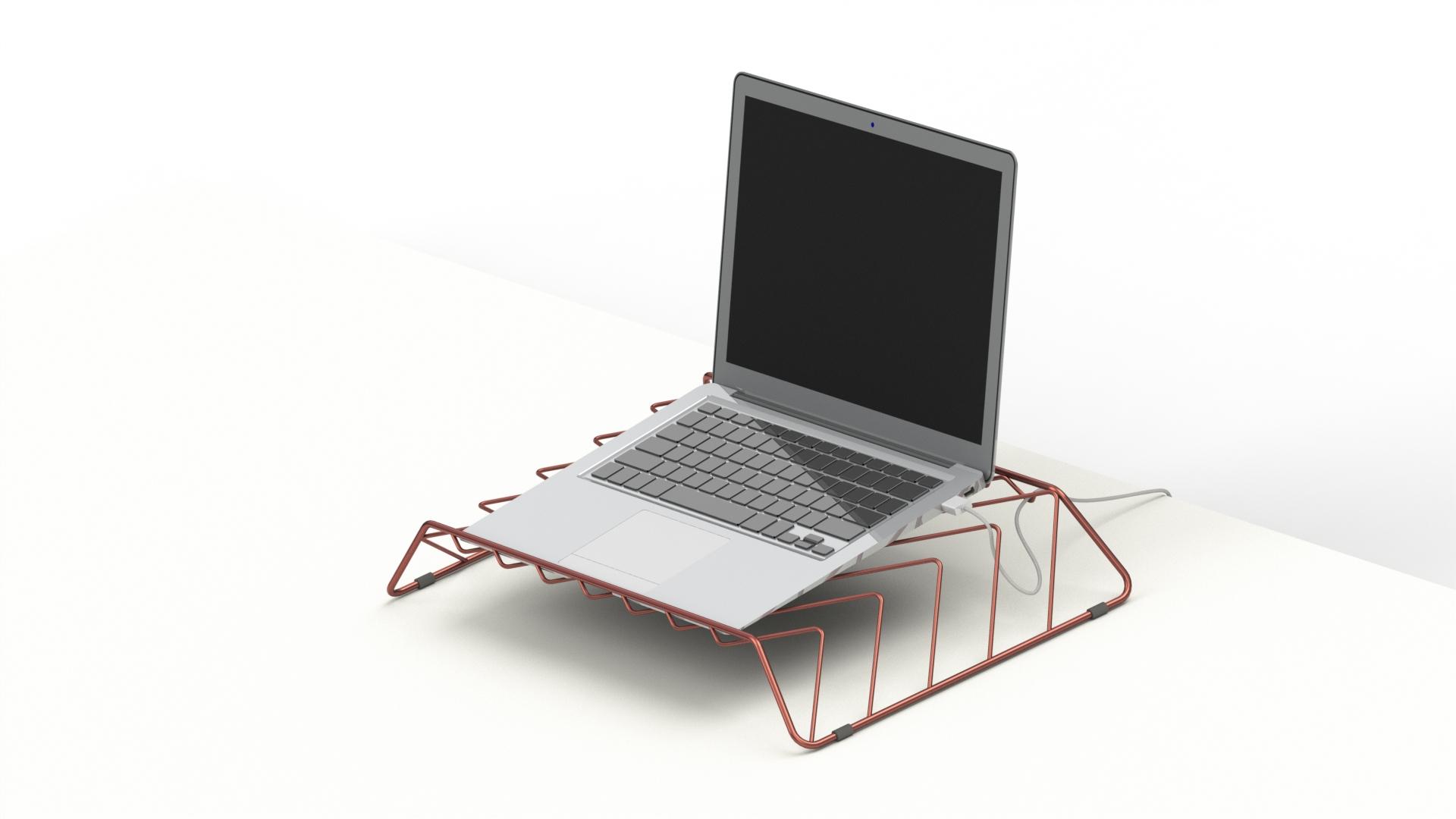 Jack Marquez

Tilt Laptop Stand





The Tilt Laptop Stand provides a sculptural pedestal for any small to midsize laptop, increasing usable desk space and reducing cable clutter in a simple, minimal fashion.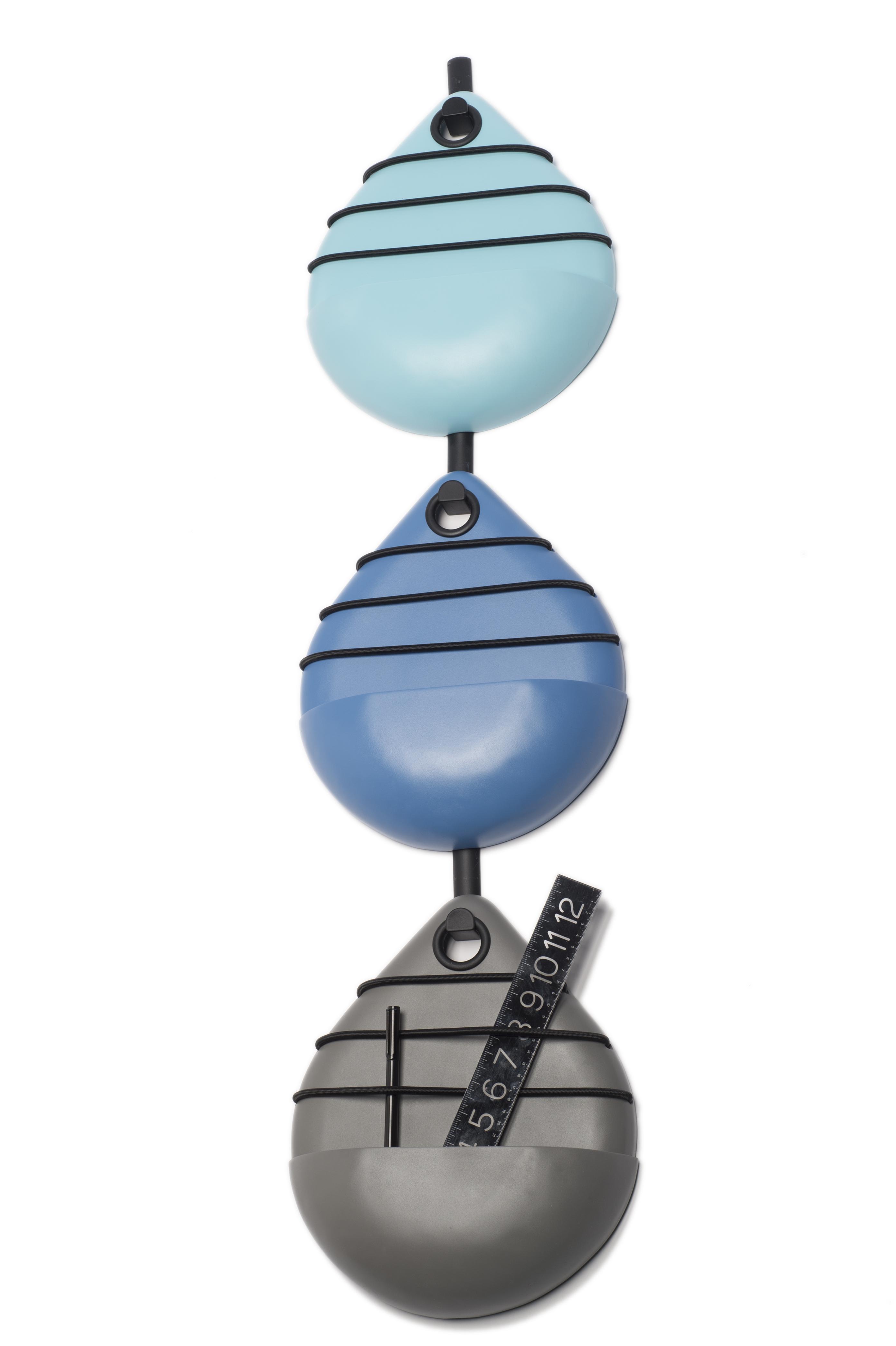 Jamie Samuel Moore

Teardrop Storage





The Teardrop is a modular storage solution that can be mounted on a wall or over a door. Three teardrop shapes provide a variety of storage options. Additionally, teardrops can be added or removed to fit each individual's space and storage needs.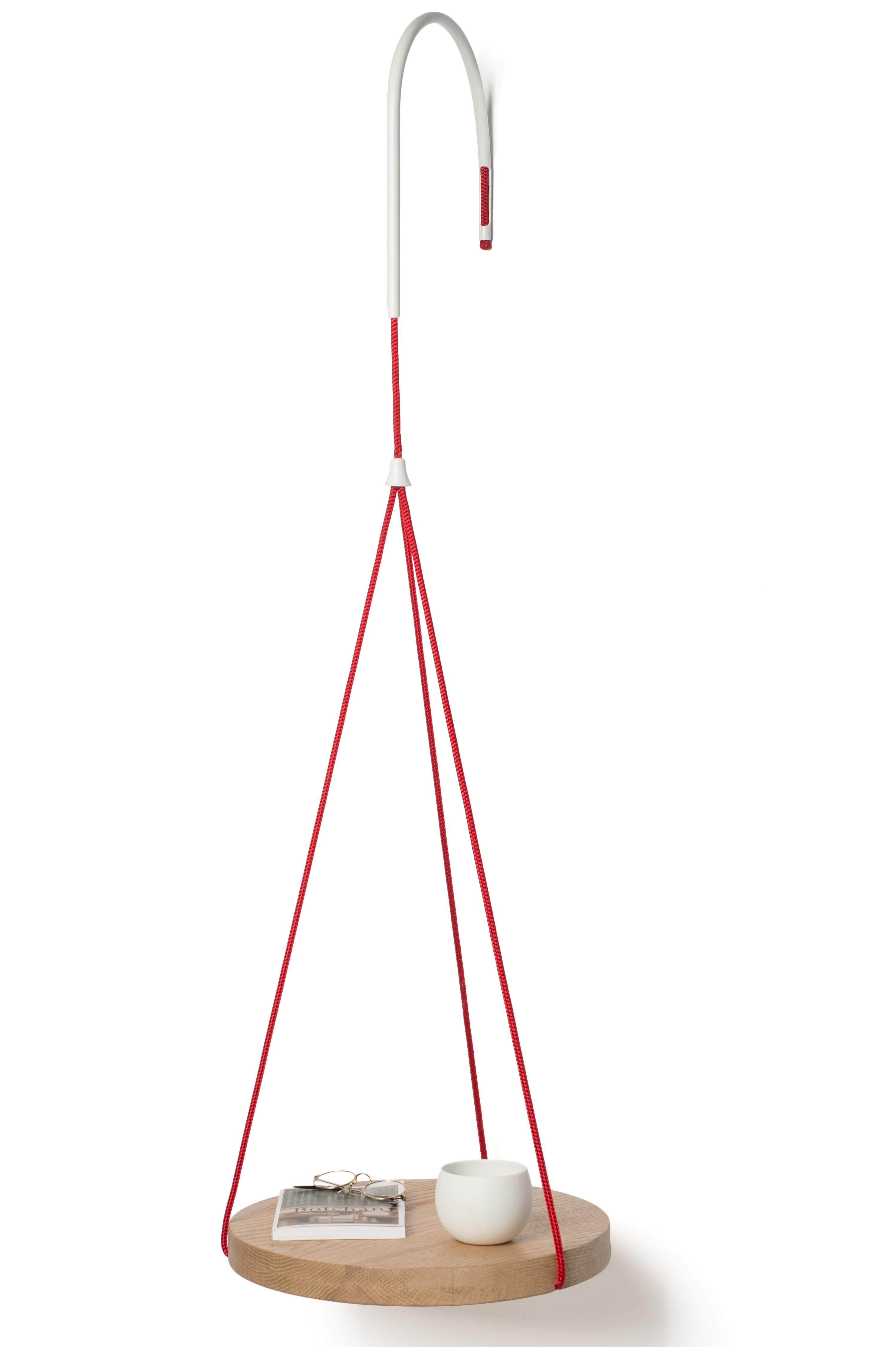 Neda Navalesca

Peppermint





Peppermint is a whimsical nightstand that maximizes floor space. Although primarily designed to be placed next to a bed, it can also be utilized in a kitchen or living room as extra shelving or an end table.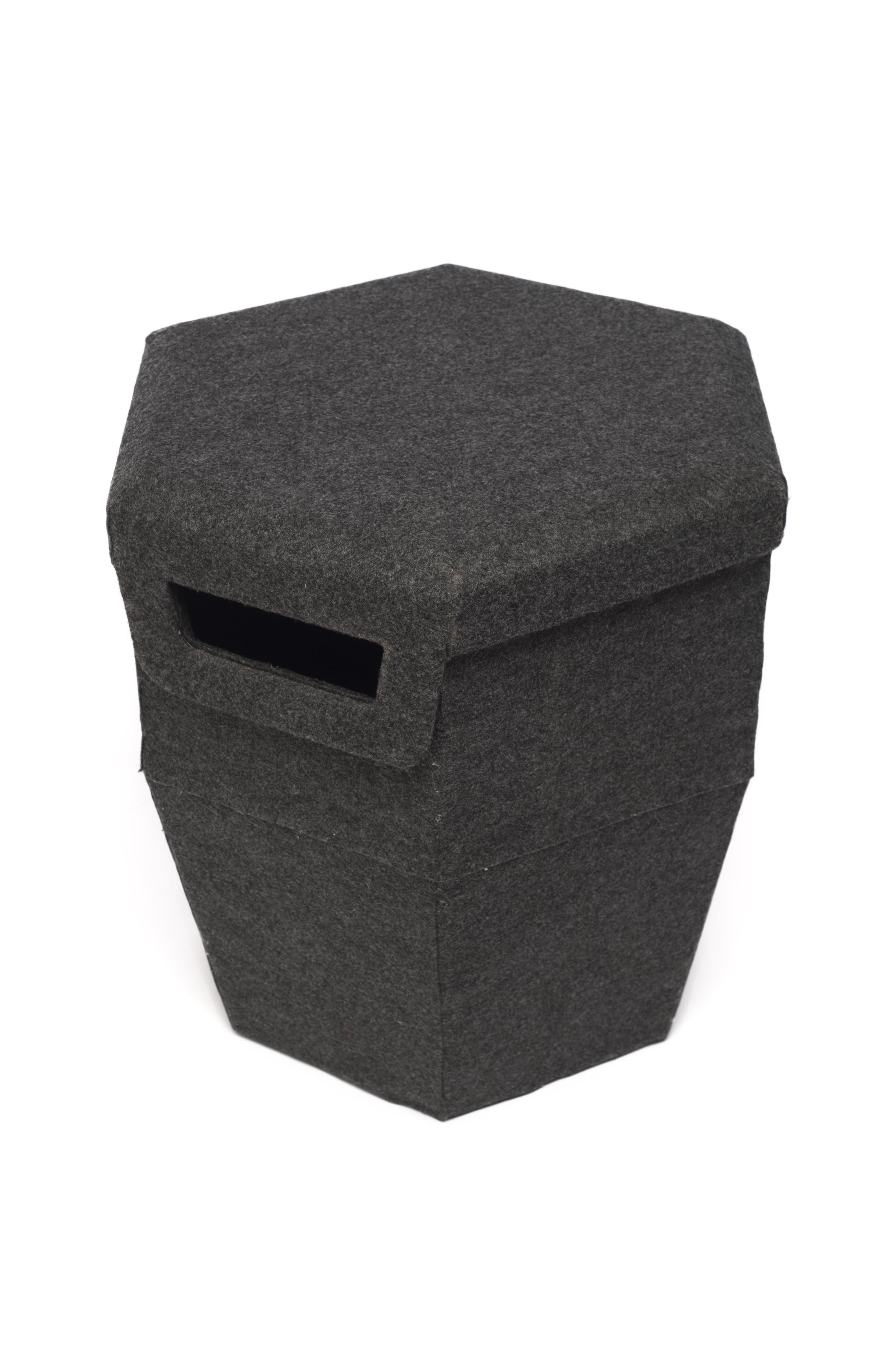 Veronica Santoso

Tulip Multipurpose Organizer





The Tulip Multipurpose Organizer is designed to maximize its functions in confined spaces. Depending on the user's preference, the Tulip can be used as a storage container, a stool, an ottoman, and a tray. Constructed out of a molded recycled plastic, the Tulip is sturdy enough to support a person while maintaining a soft, felt-like exterior. Its simple geometric

form allows multiple containers to stack together.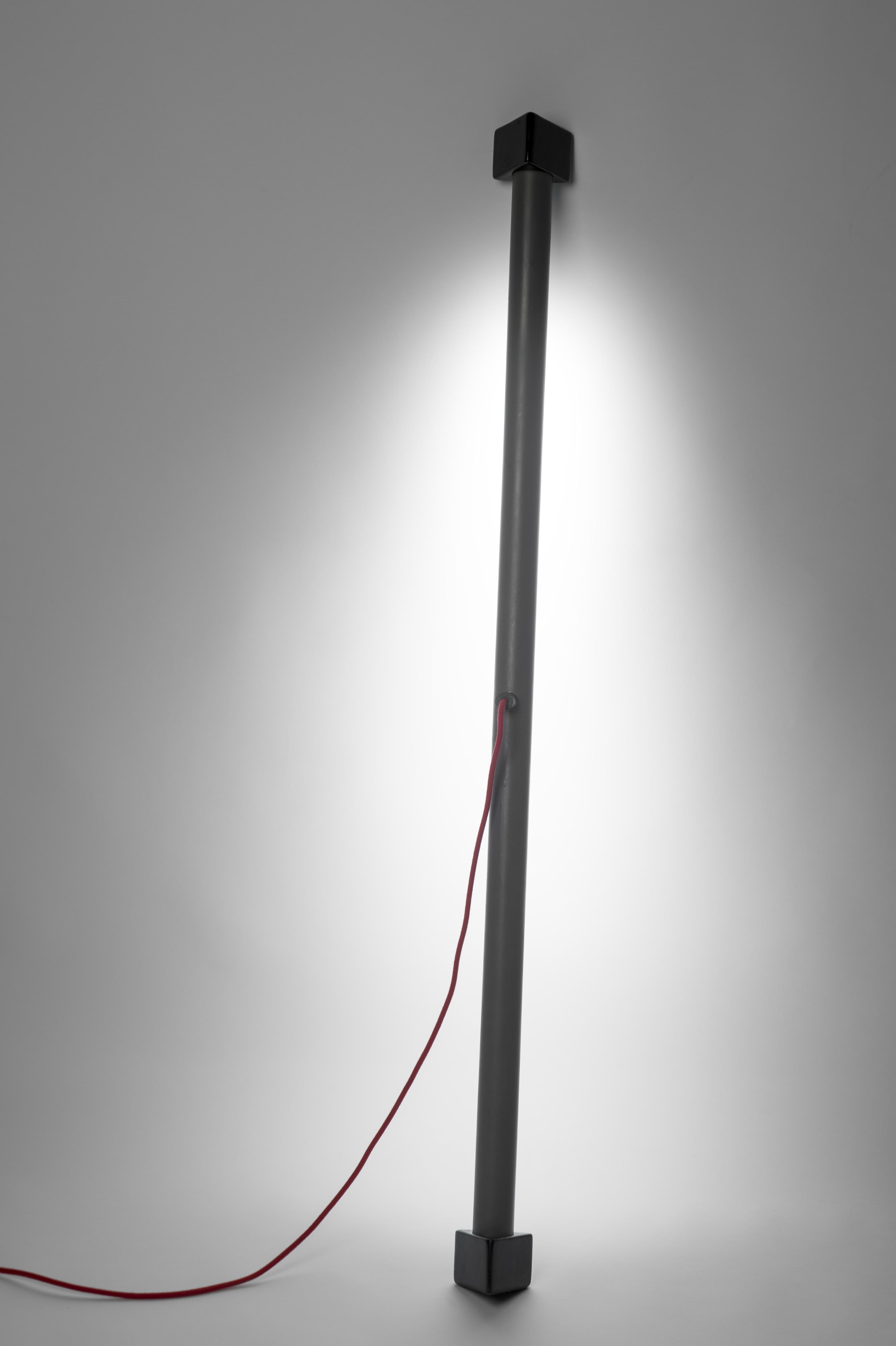 Emma Sarles

Anguli Lamp





The Anguli is an elegant floor lamp with a tiny footprint. Versatile and moveable, Anguli is and ideal for small spaces and particularly suited for corners.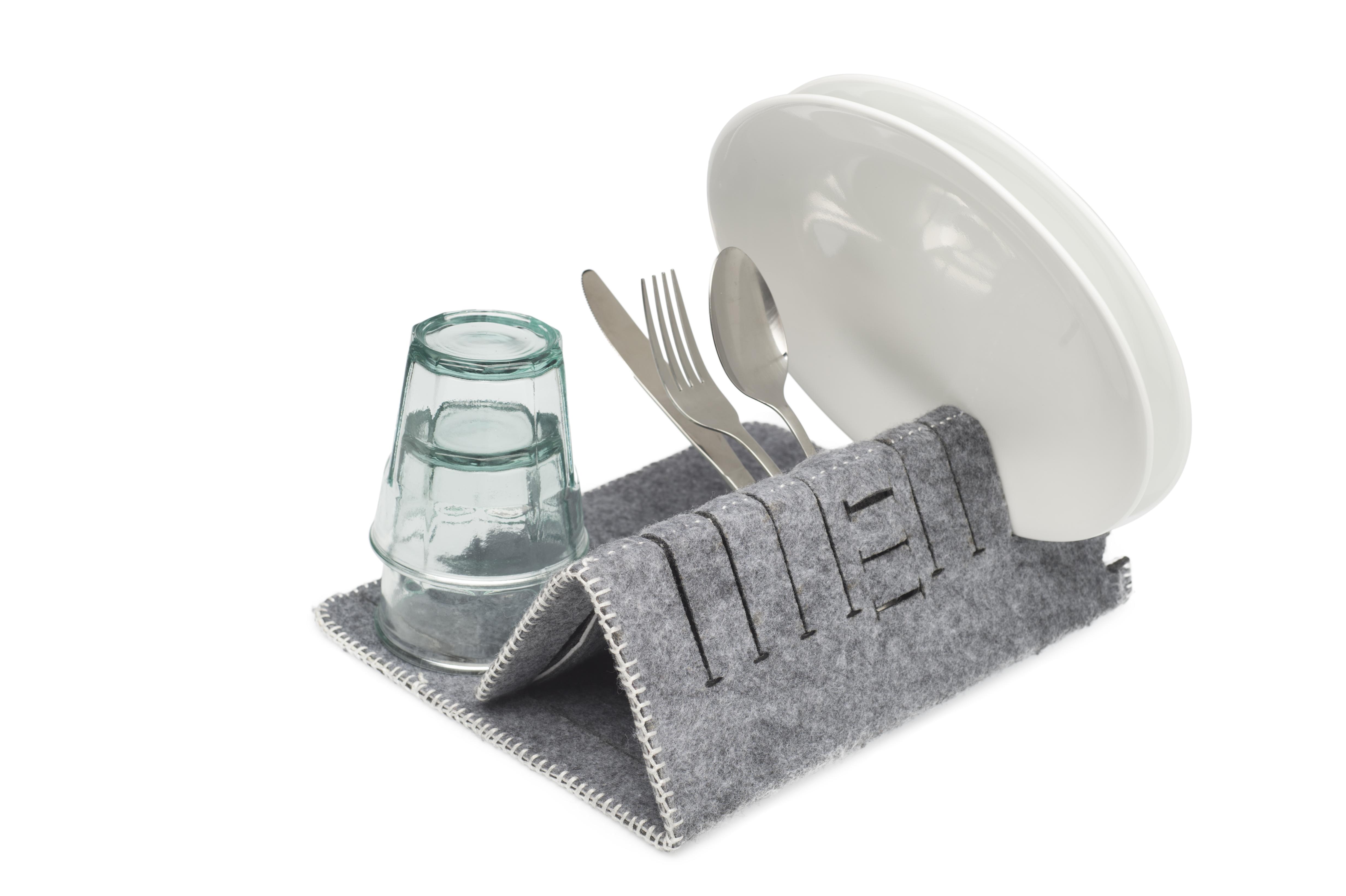 Daniel Turner

Drifold





Drifold is the perfect drying and storage rack for dishes in small spaces. Its minimal footprint and folding form allows it to dry and store a set of plates, utensils and glasses elegantly in a variety of ways wherever you call home.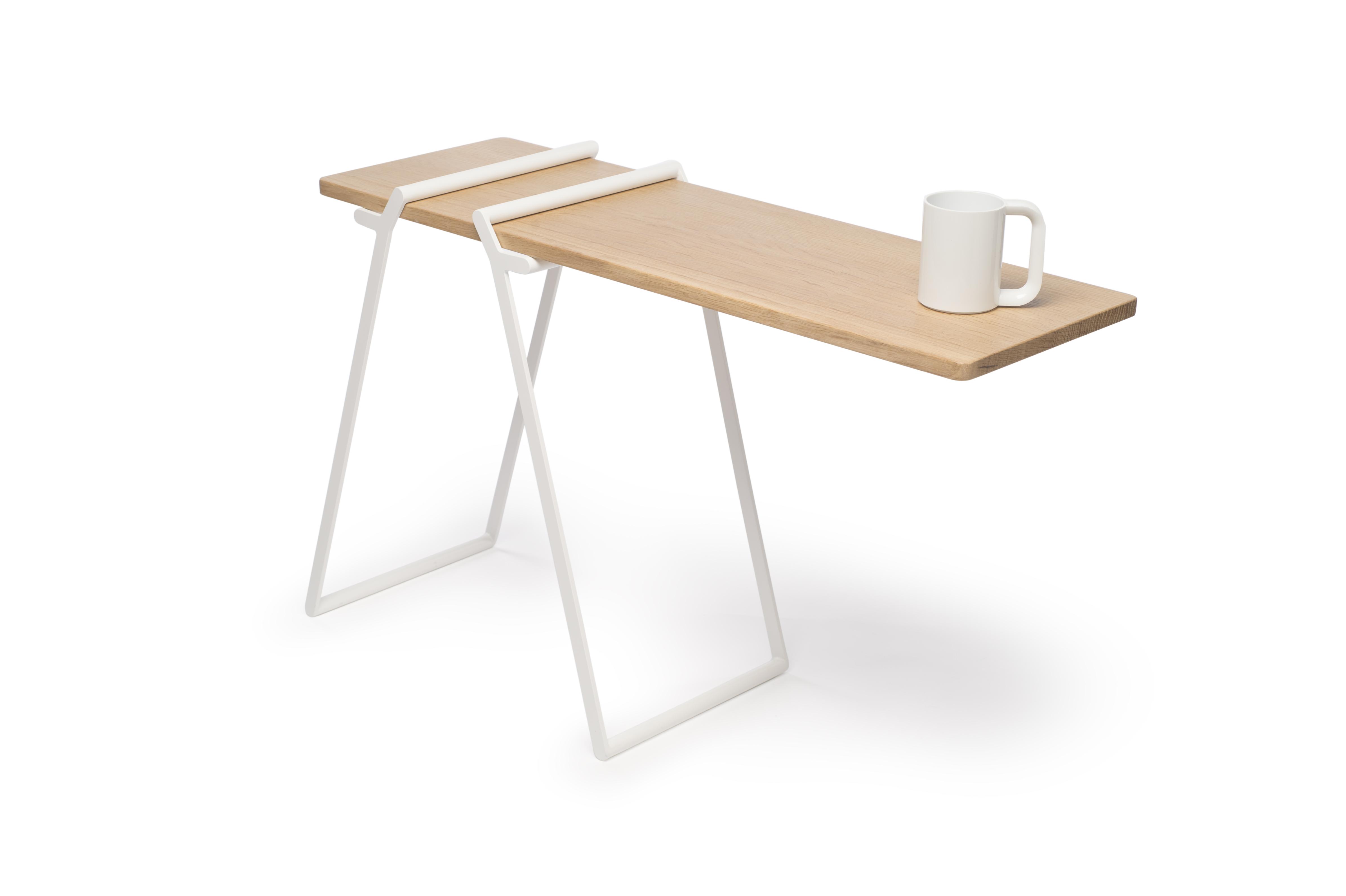 Nina Zheng

Adjust Side Table





Small spaces call for versatile furniture. The Adjust Side Table is an occasional table that serves a variety of uses in the home
---