Adobe Honors RIT App Design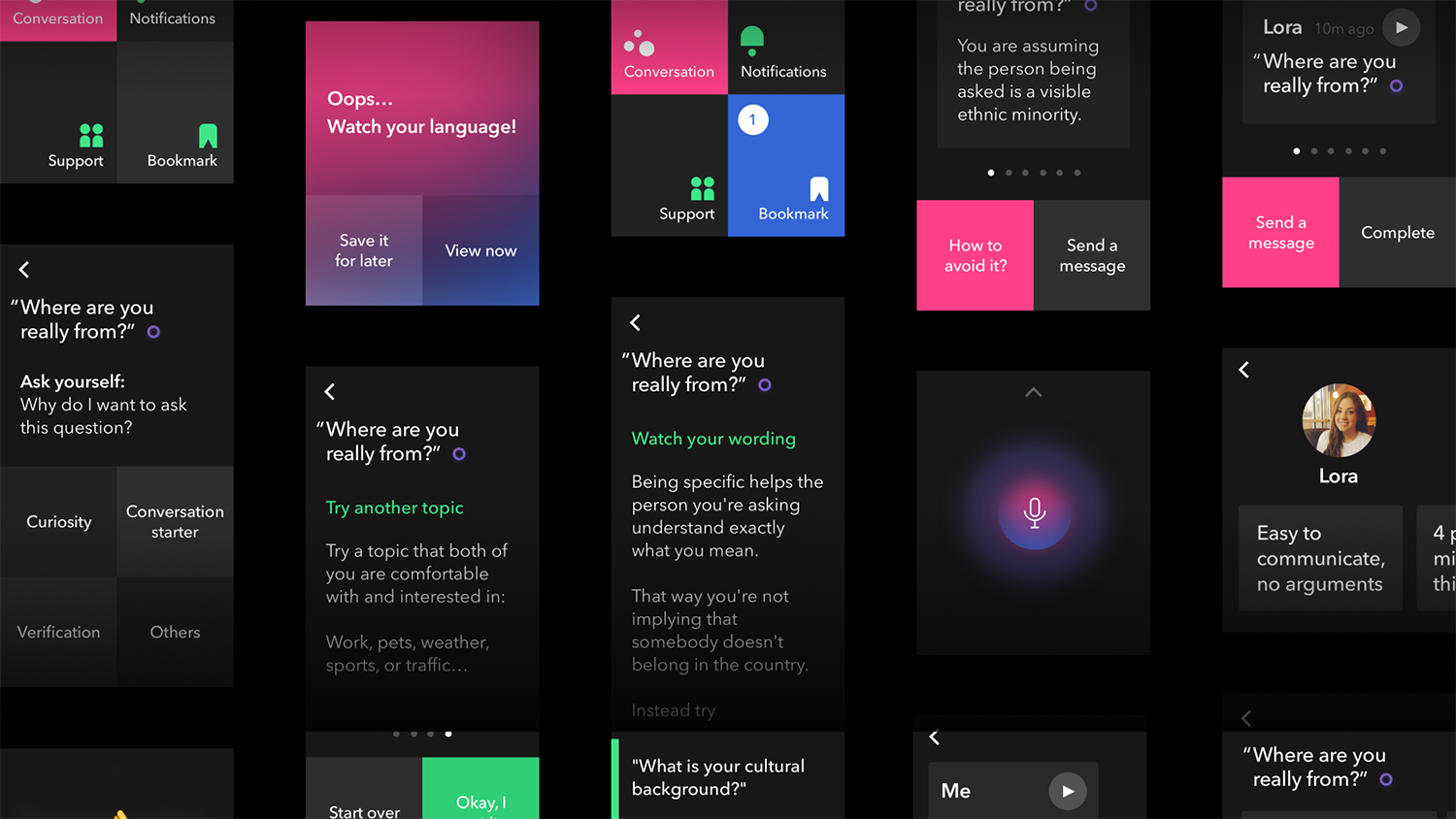 "Confront Your Microaggressions" is a digital experience designed by Feifei Guo '19 (Visual Communication Design). The app design leverages technology to help people notice and rethink their microaggression behavior in real time and educates and informs them to interact better with one another. 
For the app design, Guo was recognized as a "Top Talent" in the Digital Products and Experience category of the 2019 Adobe Design Achievement Awards, a global design competition that recognizes design excellence by the next generation of creative talent. All Top Talent honorees — a selection of the top 5-10 percent of entrants from a global pool of students — received a prize package to help launch their careers: a one-year subscription to Adobe Creative Cloud, A "Top Talent" badge to display on social media platforms, an Adobe website feature and yearlong opportunities to connect with Adobe. 
Guo's app design tracks aggressive behavior and provides tips for improving it.
"From individual efforts and team-based projects to interdisciplinary capstones, the New Media Design (NMD) BFA and Visual Communication Design (VCD) MFA students strive to create solutions that meet the needs of our users through emerging technology," said Adam Smith, associate professor and director of the NMD and VCD programs, which combined to see 18 students and recent alumni recognized as an Adobe Top Talent. "The Adobe Design Achievement Awards is a fantastic platform that selects and highlights the best of creativity from around the world and we are proud of our students for their achievements."
---