An Assessment of An Assessment of Media Consumers' Ability to Distinguish the Level of Post-Processing in Journalistic Images
October 27, 2020
Emily Shriver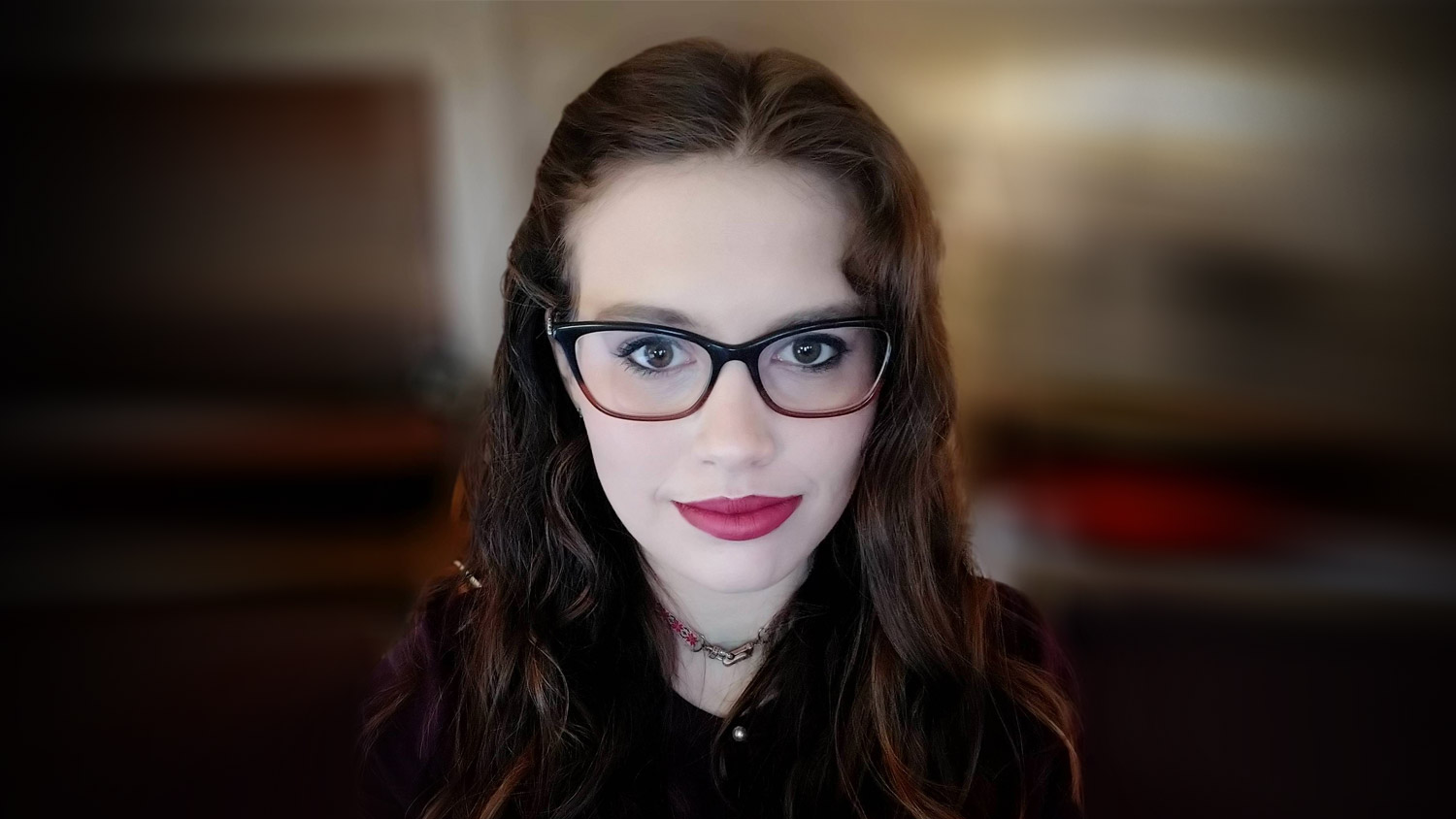 An Assessment of An Assessment of Media Consumers' Ability to Distinguish the Level of Post-Processing in Journalistic Images
When new technologies are introduced and widely adopted by the populace, the implications are often disruptive and far-ranging, resulting in an impact on social constructs and paradigms. Think of a pebble tossed into still water, where the influence radiates beyond the initial event… sometimes in unforeseen manners.
Such technological impact is fertile ground for research and serves as a framework for a timely and relevant investigation into the meanings of these changes in myriad ways. When thesis students can apply an area of personal interest and expertise to such technological shifts, the result is work that is consequential on multiple levels, including pertinence for society, academia, and the individual researcher herself. This is precisely the framework in which RIT Emily Shriver, a student in the master's degree in print media, utilized in her thesis work in assessing media consumers' ability to distinguish the level of post-processing in photojournalistic images. Her work was presented at a recent Graphic Media Sciences and Technology Colloquium.
Emily's background in photography, particularly image forensics, led her to conduct an ambitious study that culminated with her published work and subsequent presentation. Recognizing that the consumption of photojournalism, which has grown from what was once the sole domain of the printed page, to now include the Internet viewed on desktop and laptop computers and the relatively smaller screens of mobile devices such as tablets and smartphones. Emily wondered about the ability of news consumers to distinguish the level of image processing in images when viewed in rapid succession on mobile devices.
Recognizing that the literature supports that individuals often accept what is published as the "truth," and that images can be easily manipulated to represent distorted versions of an original scene, Emily constructed a web-based survey in which research participants were asked to view images on their mobile device and ascertain if they were original, enhanced, or manipulated. "Original" images were presented as captured, with post-processing limited to cropping. Images that were "enhanced" were subject to aesthetic changes that did not change the content or meaning of the initial capture. "Manipulated" images either had material added, removed, or significantly changed. In the study, Emily utilized 164 images that presented subjects representative of a variety of subjects, termed semantic categories.  The semantic categories included images that represented people as well as those without people present, as well as images captured both indoors and out-of-doors.
To capture a broad range of the population, Emily embarked on an especially ambitious strategy of recruiting over 1,900 respondents through social media and word-of-mouth. She even went as far as to solicit respondents at the New York State Fair. Such approaches are important as news consumers come from many walks of life, and Emily recognized that expanding the opportunity for research participation beyond her personal sphere of contacts was essential in increasing the validity of the results.
The resultant data indicate that 37% of the individuals responded correctly, with a noted tendency to accept the images as "original." This result supports the previous literature, which states that consumers tend to presume the "truth" of photojournalistic images as presented. The research also investigated the possible effect of various image properties on the accuracy of response. Here, the thesis concluded that was a statistically significant difference between the images that were included based on the assigned manipulation sub-categories, where respondents were more likely to identify images where content was added correctly and least likely to identify images where content was removed accurately. Further, semantic categories were also noted to be statistically significantly different, indicating that the type of content can have an effect on viewers' ability to detect image altering.
Overall, Emily's work demonstrates that with hard work and diligent research, together with a careful methodology, a previous area of interest and expertise, can result in a meaningful thesis. Her primary advisor, Professor Christine Heusner, states: "Emily took on a timely thesis topic and an ambitious thesis methodology. Her research will not only be meaningful to the graphic media industry and media literacy scholarship, but it has given her the experience and motivation to continue working on research and scholarship on this topic."
Today, Emily is working in Rome, NY, as a systems engineer a PAR Government Systems. She envisions in the near future, she will use her thesis experience to create a set of media literacy focused lesson plans and give workshops at local community centers, libraries, and classrooms. She also plans to use her role at PAR to better understand engineering principles and test development. Her long-term goals include working towards a Ph.D. and continuing her research in image quality, human perception, and media literacy.
---