Ceramic and Performance Artist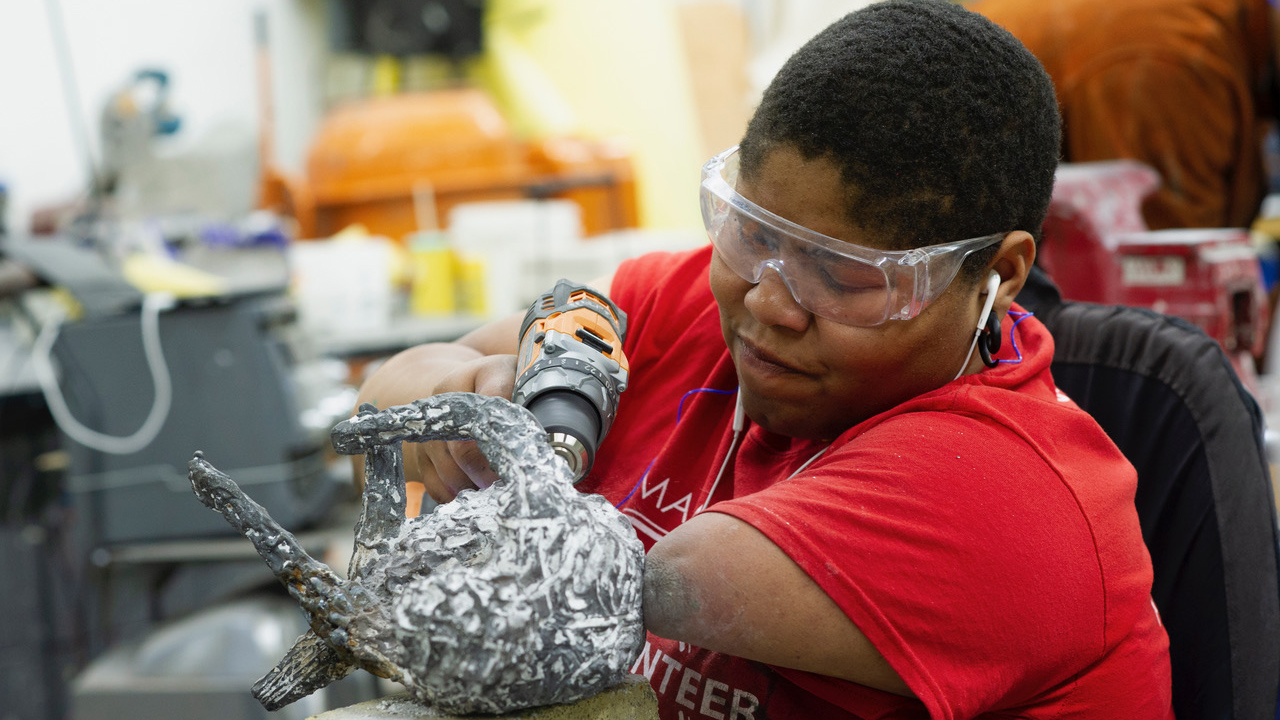 Shawanda Corbett '16 (Fine Arts Studio) was among the 10 British artists to receive a coveted bursary from Tate Britain in place of the 2020 Turner Prize. 
The Turner Prize, canceled in 2020 due to the pandemic, is a prestigious, juried award given annually to an artist born in Britain or primarily working there. The 2020 jury chose Corbett and other bursary honorees for their significant contributions to contemporary art. 
Corbett is an Oxford-based ceramic sculptor and performance artist who took advantage of RIT's wide artistic offerings — from ceramics to expanded forms to printmaking to sculpture to theater — to set the foundation for her impressive interdisciplinary practice. She went on to earn an MFA from the Ruskin School of Art at the University of Oxford, where she is also pursuing a doctorate degree in fine art. 
Corbett's practice incorporates many contemporary fine art techniques to create an extension of her personality. She has exhibited her work internationally, including a solo exhibition of ceramic sculptures at Corvi-Mora in London in summer 2020. Also a performance artist, Corbett wrote and directed "Blackbird in Mississippi," a live performance involving a violist, singers and Corbett as the dancer.
File photo by A. Sue Weisler: Shawanda Corbett works on a sculpture during her time at RIT.
---