Found Object Sculpture
March 11, 2020
Nickolas Viele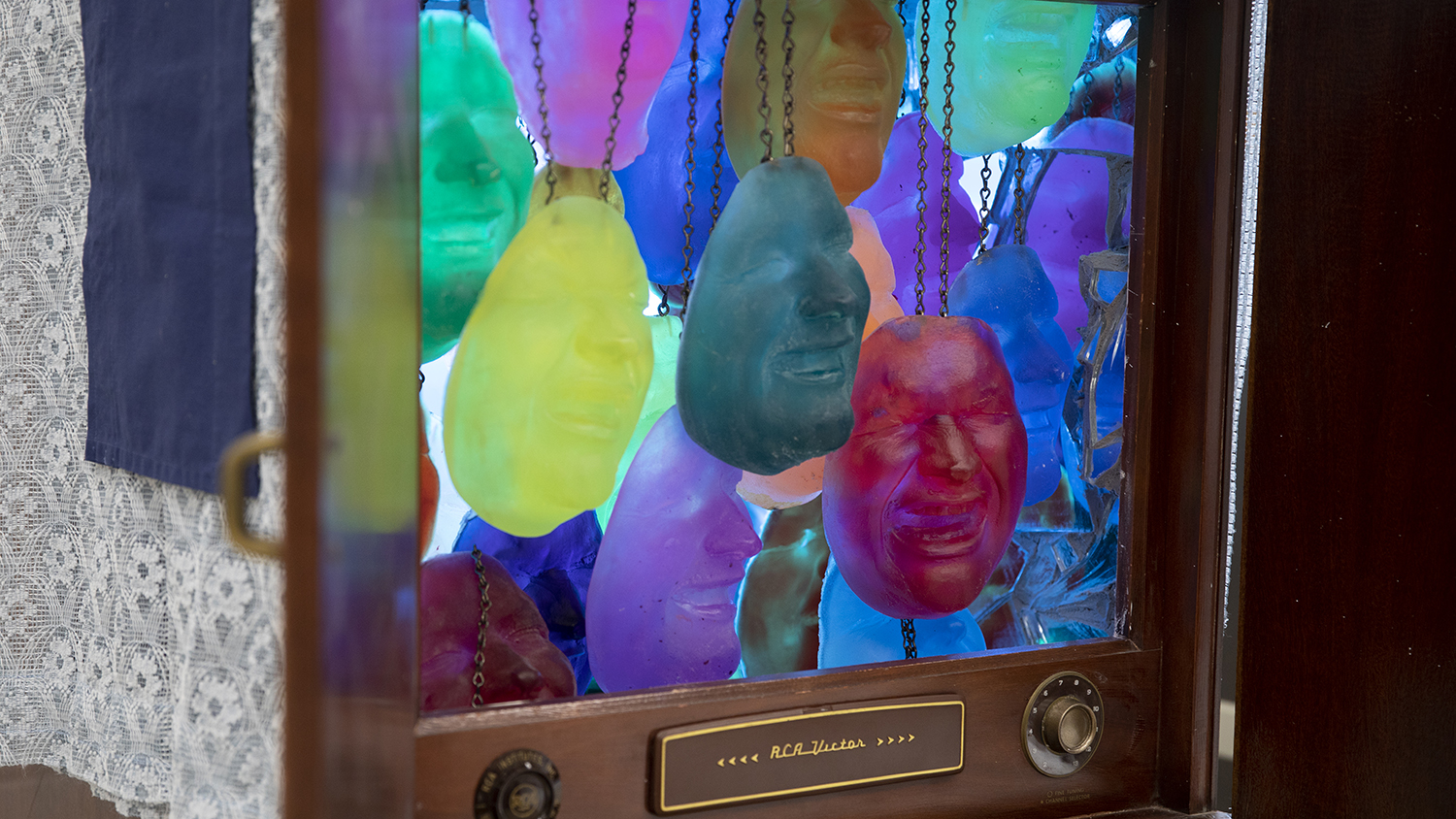 This body of work is by Nickolas Viele, an MFA in Fine Arts Studio student.
Artist statement:
"In my sculpture, I assimilate diverse materials and practices, including using found objects and my knowledge of painting, to transform everyday objects into sculptural responses to the world around me. With each piece, I have a story to tell, but I leave the last few pages of the story blank for all to fill in. Objects that were once thought to be useless, are now used in my hands, along with plaster, cement, wax, paint and other more traditional artist materials, to communicate with the viewer. Every day that passes I learn new ways to better understand my craft and push my work to a level not previously thought possible.
"Things are not always what they appear to be at first glance so I encourage my audience to dig deeper and you will uncover the true meaning behind my work. I assemble each of my creations as though I was working with clay, getting the form just right. The attention to detail in each step allows the various objects to appear as though they have always existed together in the final piece, or at least seem to convincingly belong together. With my sculpture, I was able to recognize that I am able to make various objects appear as though they did always exist together, but I knew I wanted to be able to understand how to weld and develop metalworking skills to strengthen my work.
"I enjoy the challenge of taking cold, dense metal and transforming it in a way that I could fabricate it to look as if there is blood pumping through its veins. This was a good start, but naturally I wanted to push my abilities further. One artist's work I have become familiar with is that of Marc Quinn, a British contemporary visual artist whose work includes sculpture, installation and painting. Quinn explores what inner turmoil is in today's world with materials I never had imagined were possible. From blood to stainless steel, Quinn showed me there are no boundaries in material or subject matter when expressing your point of view through the work you create.
"My favorite artist still is Robert Rauschenberg. He created 'combines' assemblages that often "combined" painting, sculpture and other media along with found objects. He once said, 'I think a painting is more like the real world if it's made out of the real world.' I agree. An object in front of you, no matter how abstract, is more easily relatable than an illusion of the same object. By providing multiple viewpoints you can easily connect my work to your daily life, completing the story I began. Rauschenberg has been a source of inspiration throughout my career, so it seems fitting that I leave you with a quote from him: 'People ask me, Don't you run out of ideas? Every time I have an idea, it's too limiting and usually turns out to be a disappointment, but I haven't run out of curiosity.' I plan to keep being curious as I continue to grow as an artist."
Main photo by Jesse Wolfe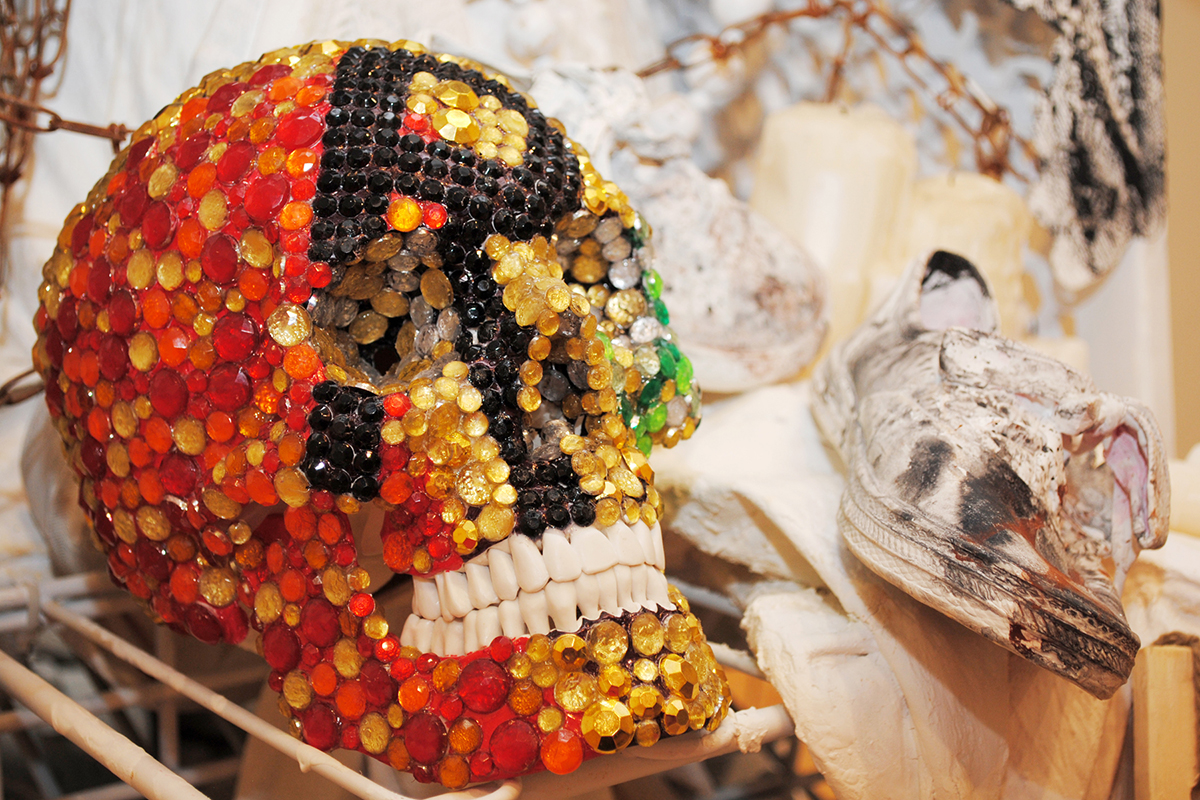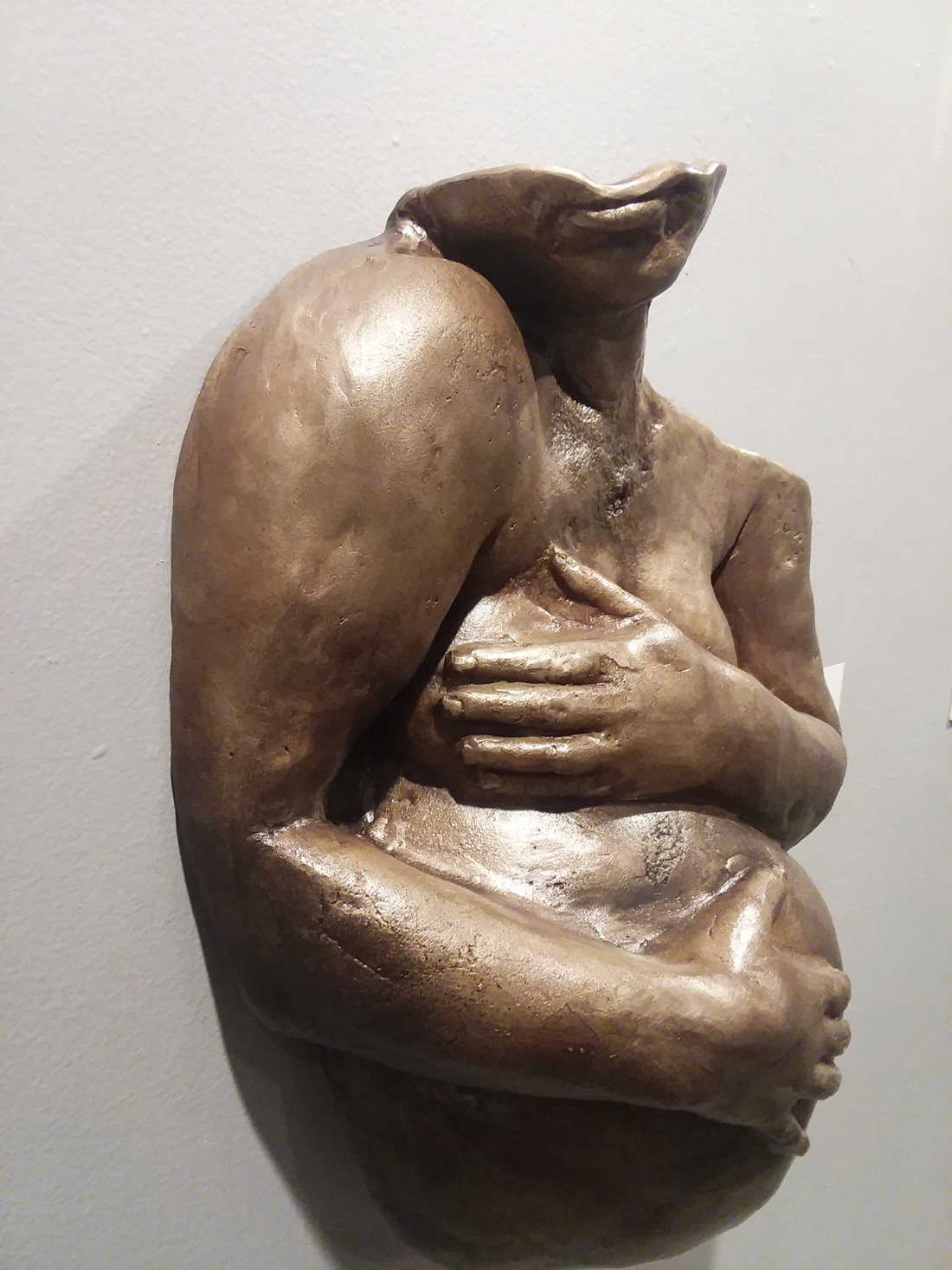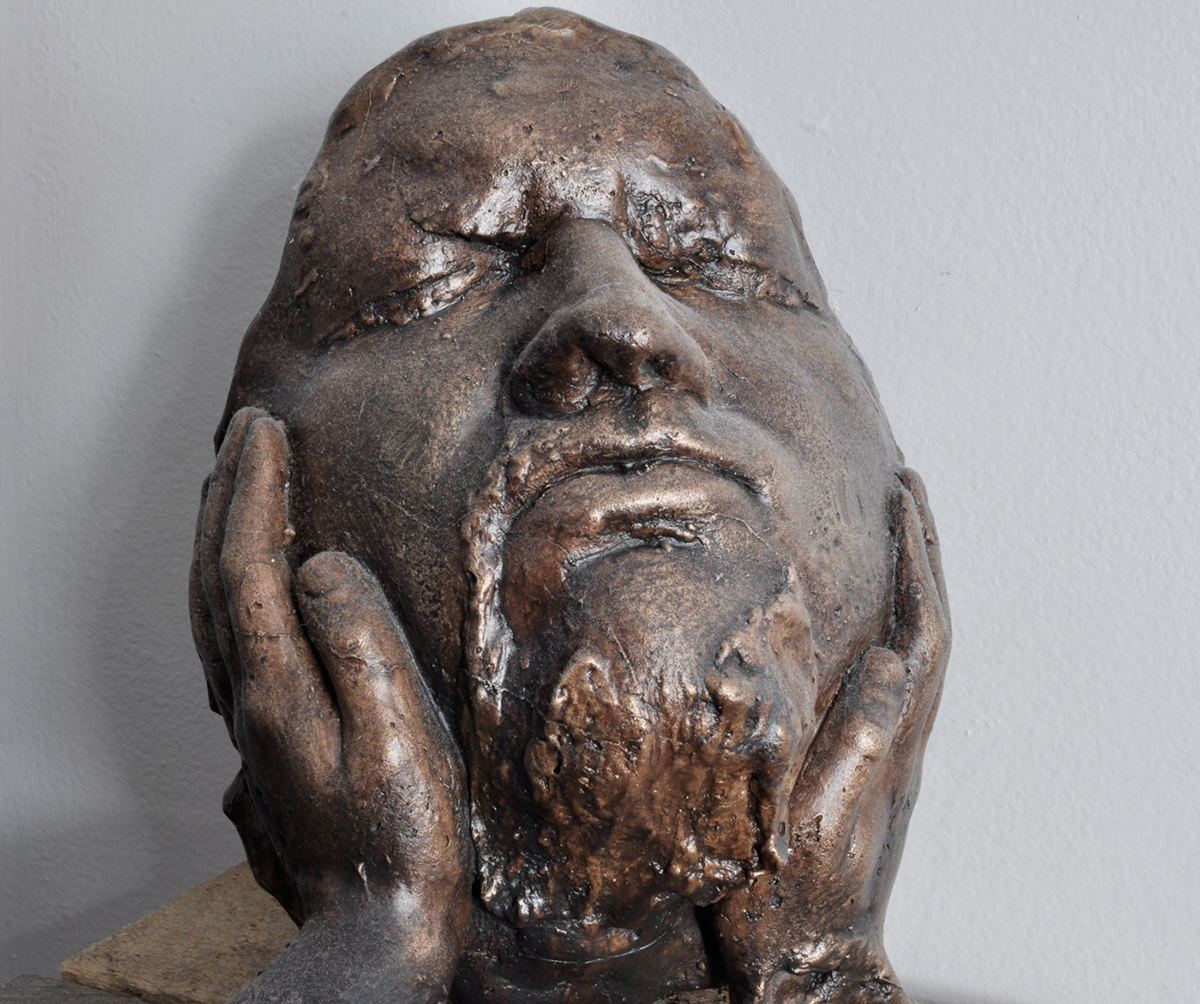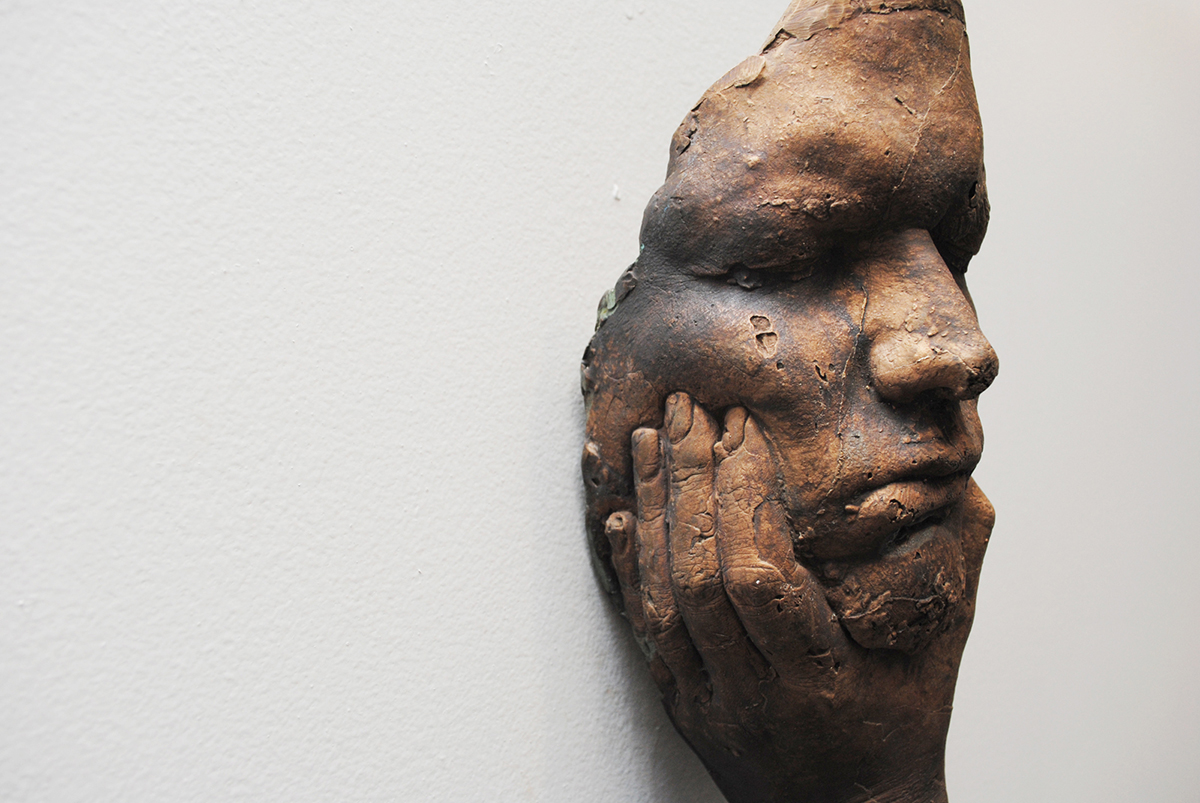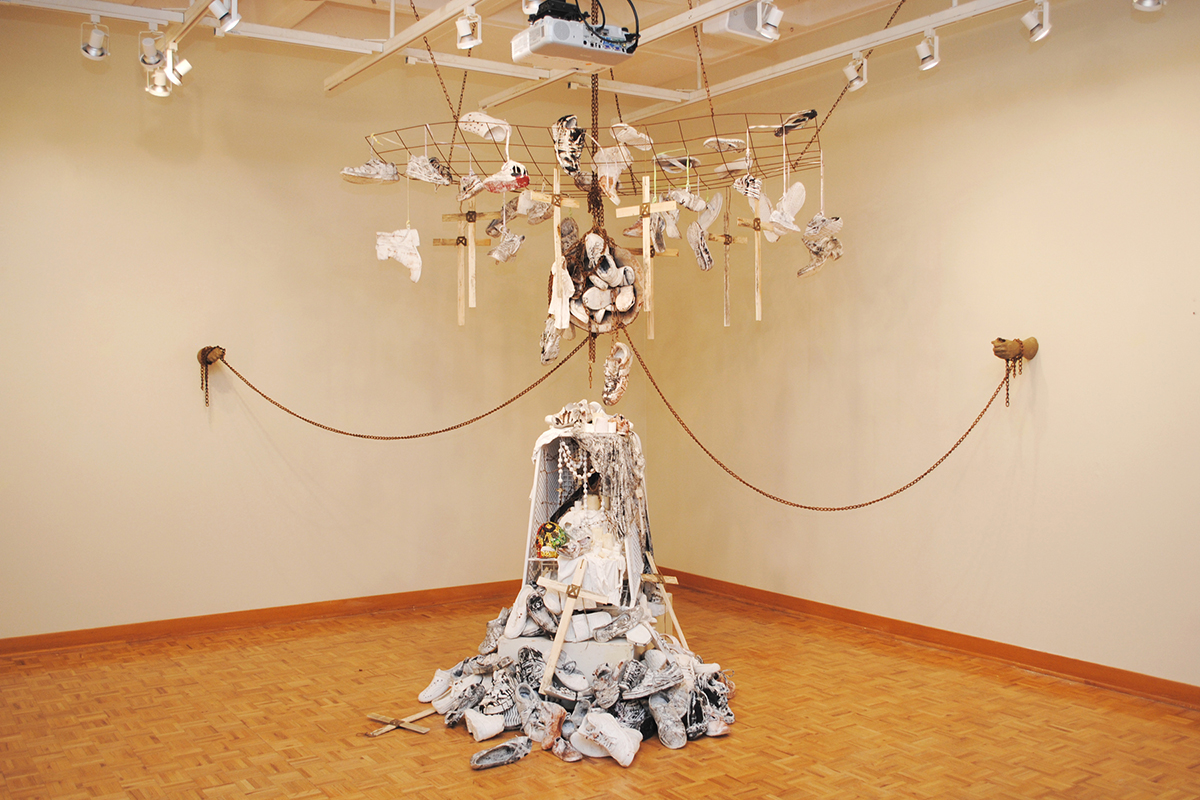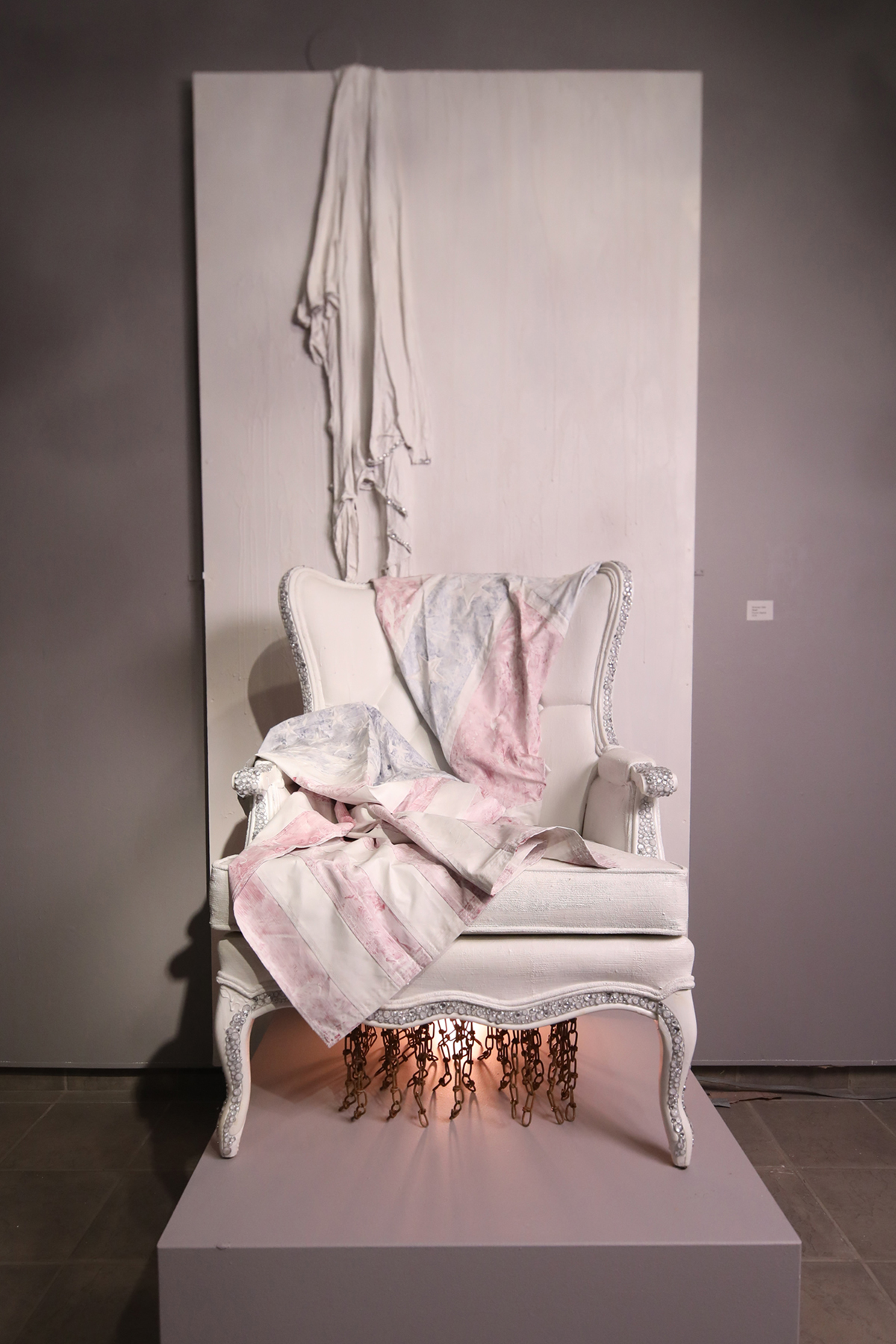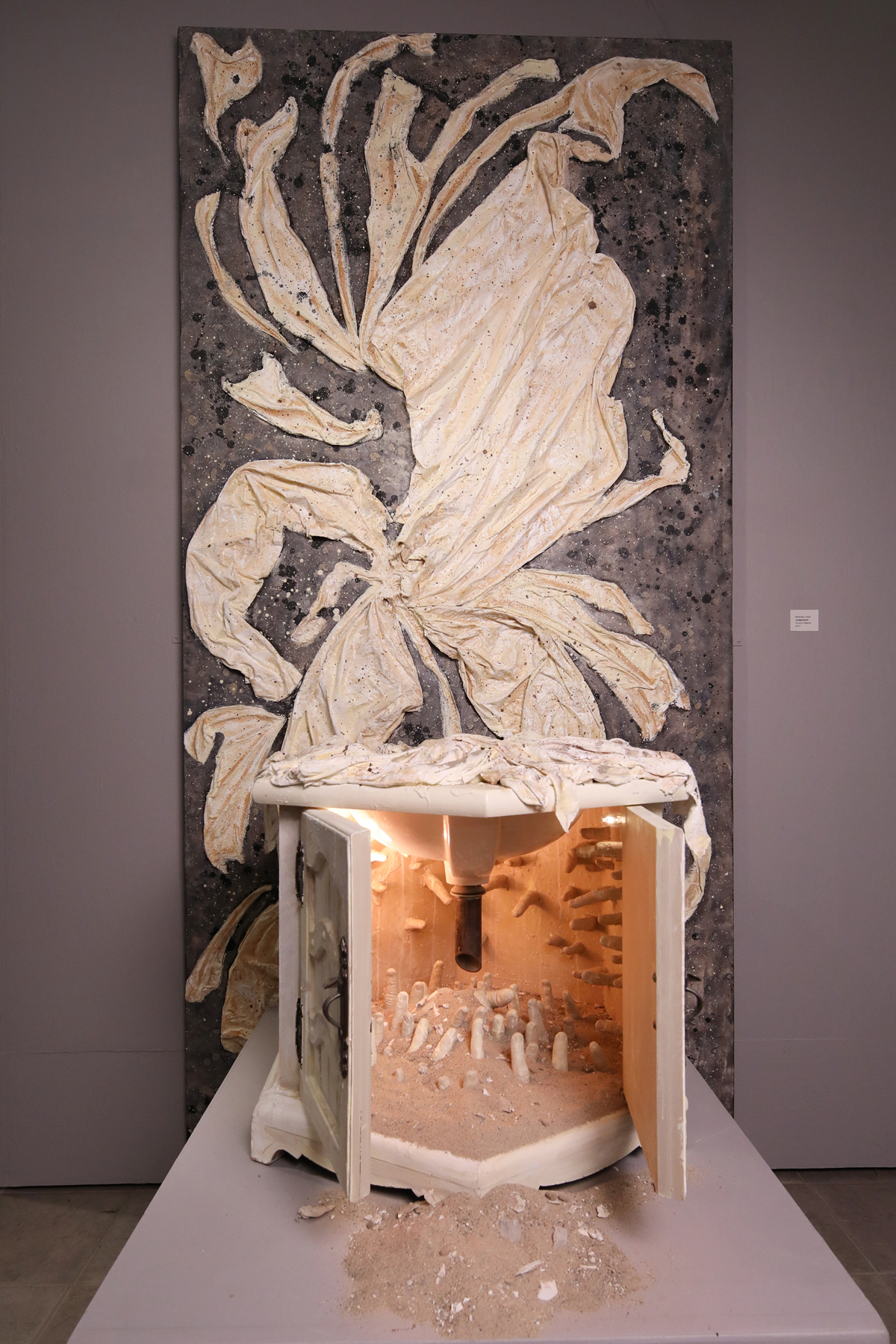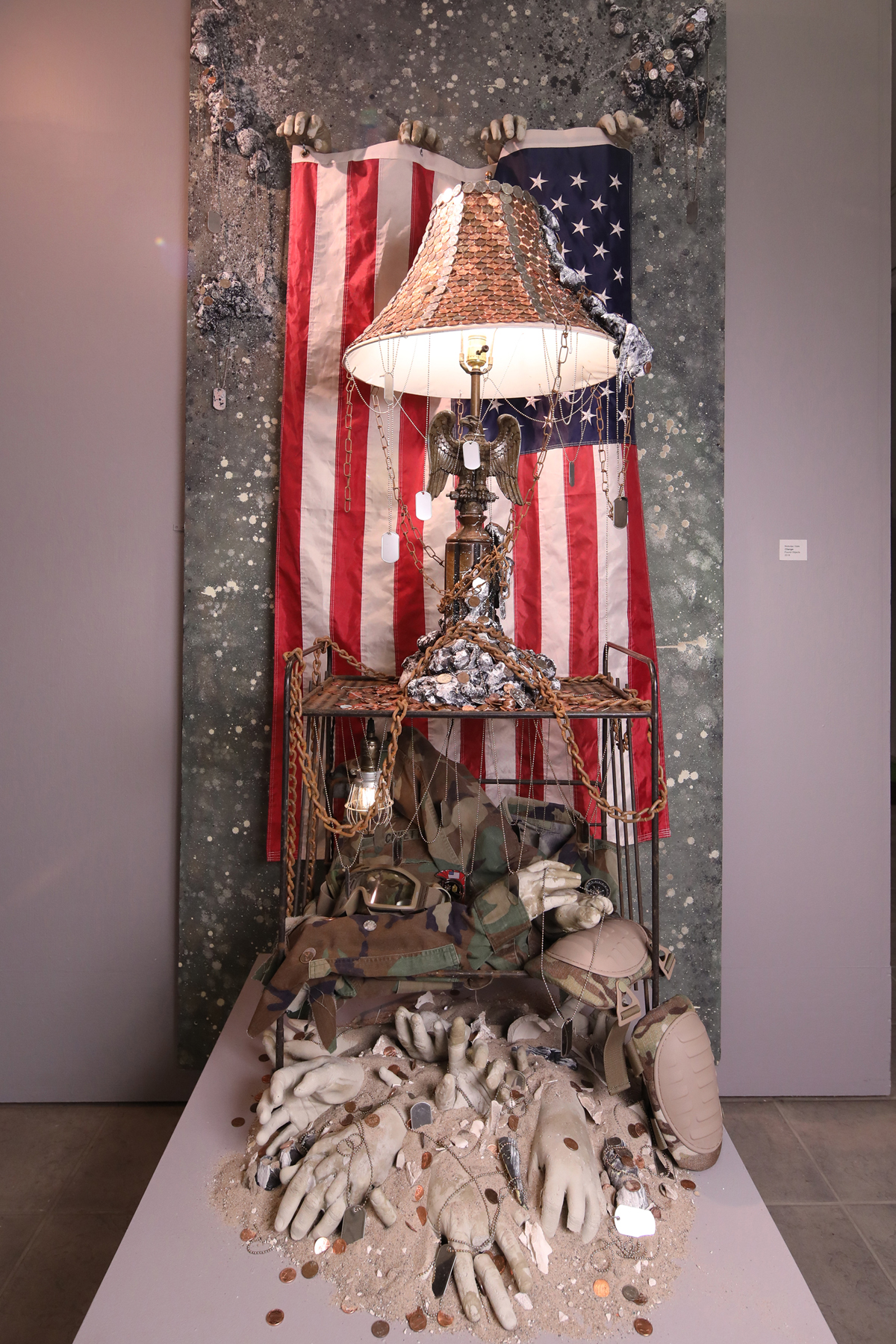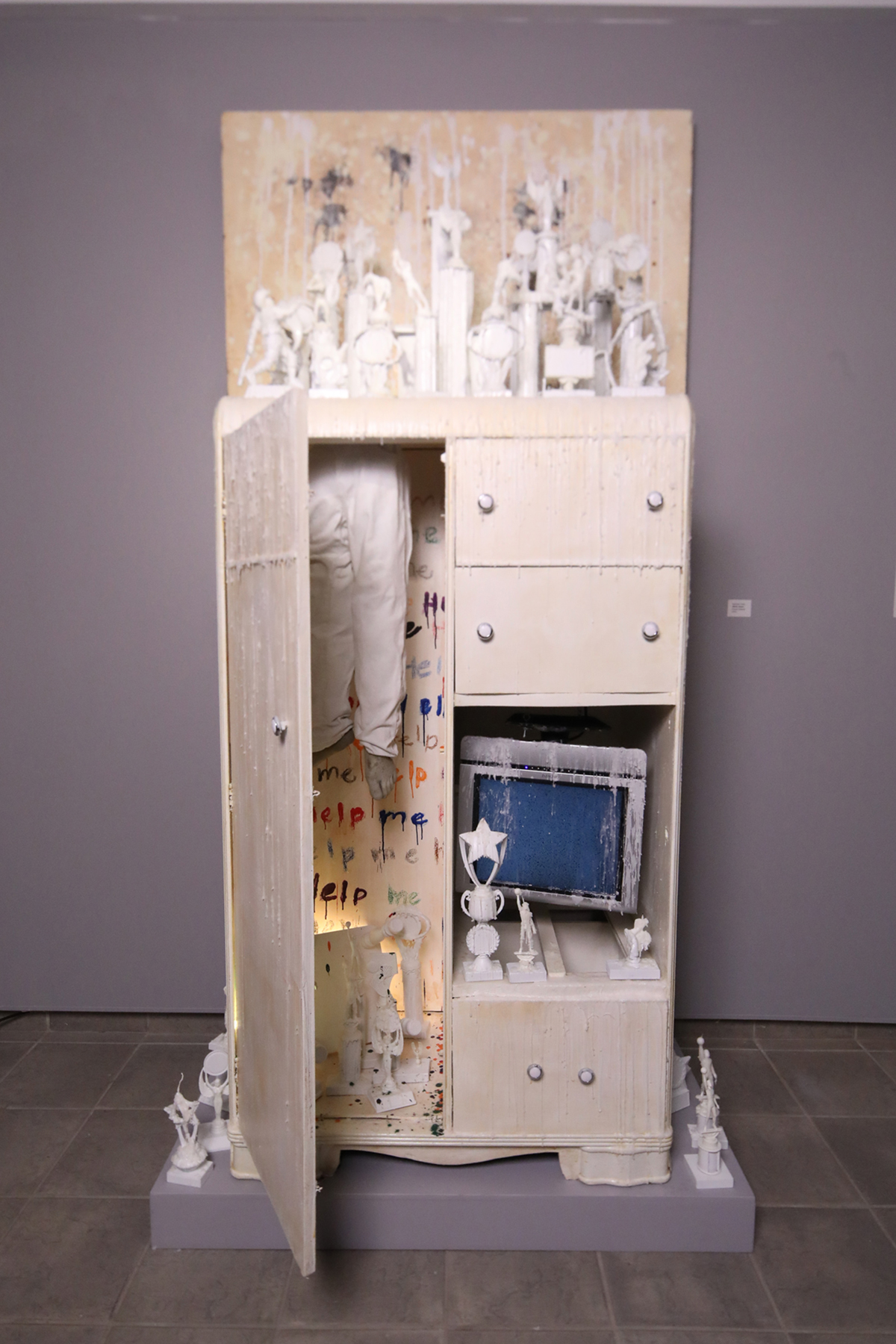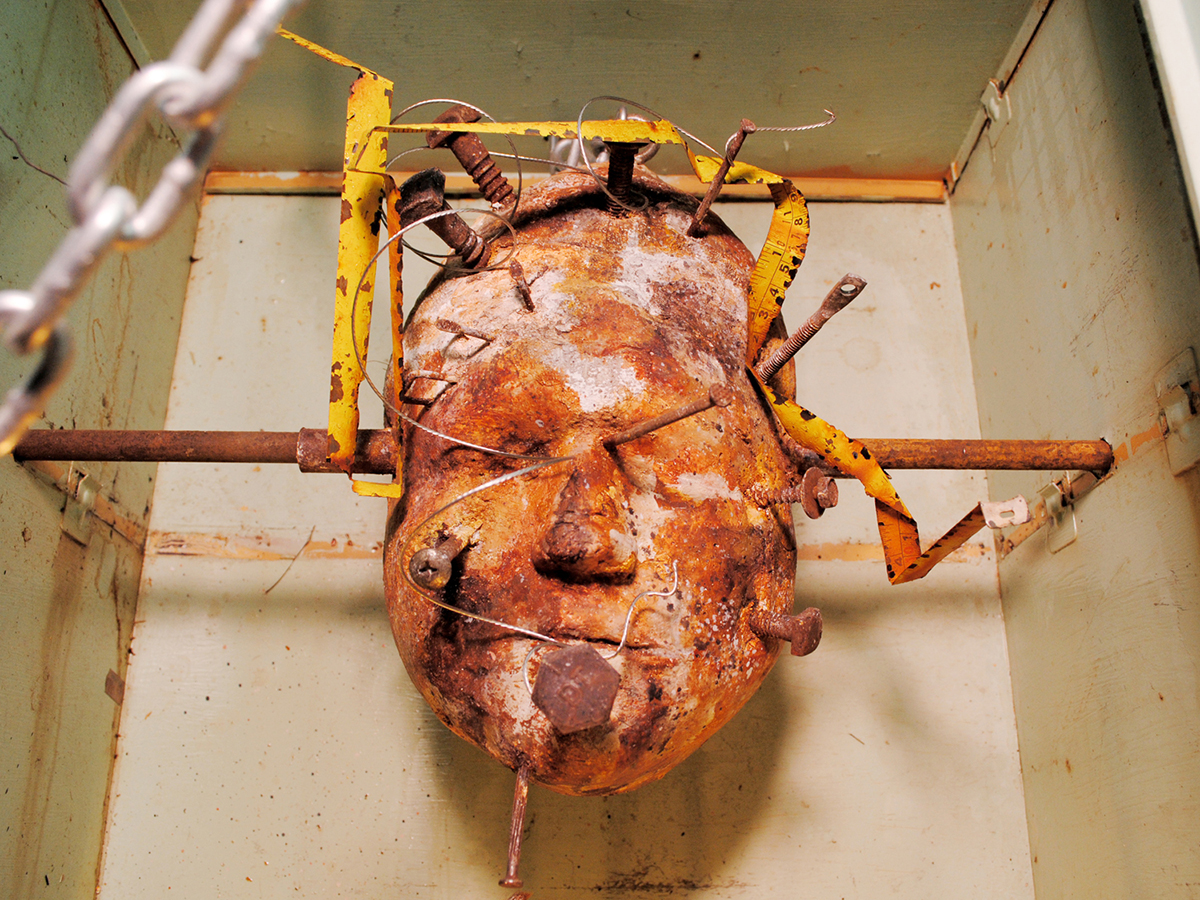 ---