The Many Different Sides of Bio at RIT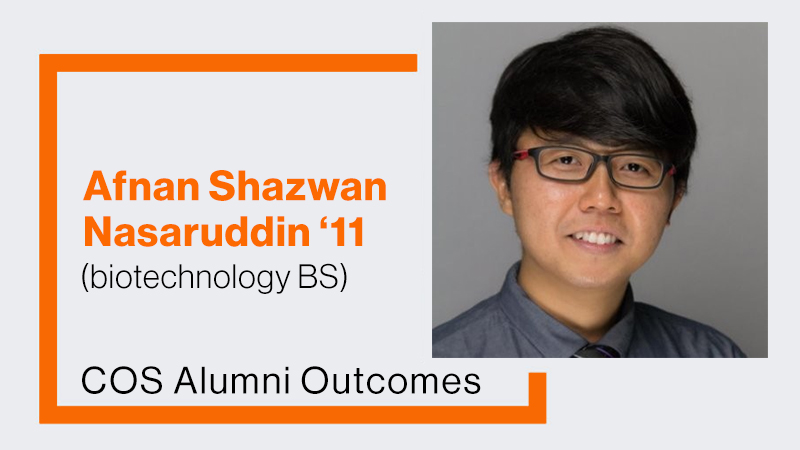 "Biology is a broad field," said Afnan Shazwan Nasaruddin '11 (biotechnology BS). "If you can explore all the different sides of bio, you're bound to discover your passion. I found my love for plant ecology when I took a class with Dr. André Hudson during my fourth year."
The many sides of bio at RIT include degrees in biology, biochemistry, bioinformatics, and computational biology, and biotechnology and molecular bioscience. From the start, students work in the lab, build skills in the field, and gain real-world experience that sets them apart from their peers after graduation.
Nasaruddin took advantage of the wide variety of research opportunities available to biology students, including research work with Dr. Michael Savka. There Nasaruddin studied how certain chemical compounds in honey can inhibit bacterial communication. This valuable research experience taught Nasaruddin how to conduct science experiments, including troubleshooting issues with the experiments. The supportive learning environment encouraged Nasaruddin to explore other opportunities on campus.
Nasaruddin worked as a BioPrep Technician in the RIT Laboratory Support team. "I prepared media and reagents used in all of the teaching labs," said Nasaruddin. "While learning how to prepare various media, I enhanced my sterile techniques and improved my time management and technical skills."
In addition to working as a technician, Nasaruddin was part of the Malaysian Student Association (MySA). Students performed cultural activities and promoted the Malaysian culture at the Student Association Center (SAC)."I remember feeling like being at home," said Nasaruddin. "Because of the inclusive atmosphere at RIT, you feel like you belong there."
In addition to the supportive cultural environment at RIT, Nasaruddin found faculty members to be available whenever help was needed, and it was easy to interact with them.
"In addition to the well-rounded education and diverse community, RIT also prepares you for the real world by teaching you to communicate effectively and sell yourself during interviews." - Afnan Shazwan Nasaruddin
Nasaruddin credits the recommendation letters from Dr. Michael Savka, Dr. André Hudson, and Dr. Dawn Carter for the opportunity to pursue a Ph.D. at Colorado State University. Today, Nasaruddin is pursuing his Ph.D. in the Department of Bioagricultural Sciences and Pest Management and is a Graduate Teaching Assistant at Colorado State University. Nasaruddin has continued to build on the research skills fostered a RIT, earning him at least two significant awards.
The Western Association of Graduate Schools recognized Nasaruddin as an exceptional researcher during the organization's 2019 conference, and he received the People's Choice Award for his 3-minute research presentation, "The Chemical Radar: Bacterial Chemotaxis" at the Grad Slam Competition.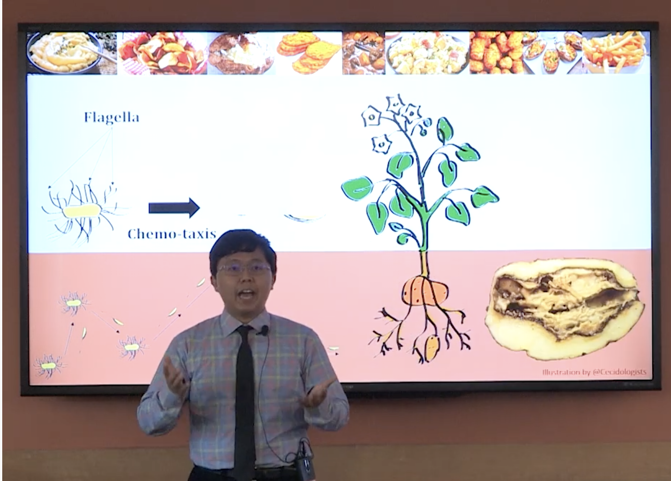 Nasaruddin hopes to work on diseases affecting crops of international importance and contribute to public science communication saying, "These experiences inspire me to do more in communicating science to the public."
---