A Team Experience That Pays Off In More Ways Than One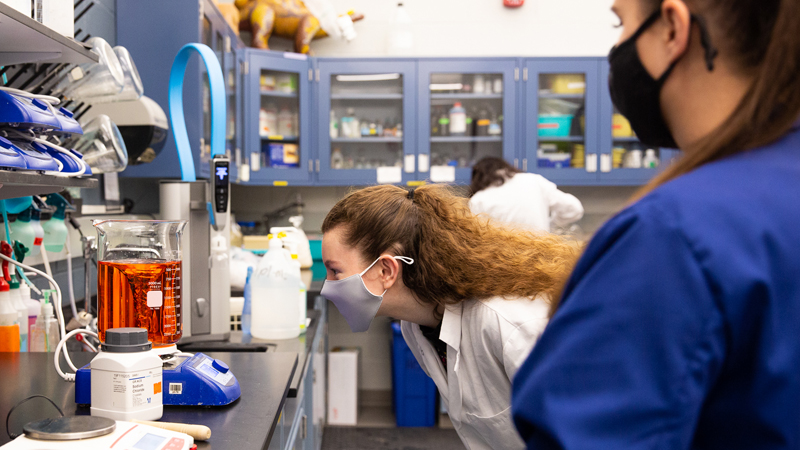 What's it like working with the RIT Laboratory Support Team (or BioPrep)? It's a combination of gaining valuable experience in a cross-functional work environment while making personal and professional connections. And you receive a paycheck! Any student enrolled in a degree program within the Thomas H. Gosnell School of Life Sciences has a unique opportunity to join a team that provides support to the teaching labs within the college. After working with this team, you'll walk away with experience related to your field of study, new friends, and money in your pocket.
What is BioPrep?
BioPrep is shorthand for the prep work that is needed for the materials and supplies used in the many bio labs here in the College of Science. BioPrep is also a term used to describe all the students who work on the GSOLS Laboratory Support Team. But BioPrep is only a portion of what the team of Technicians, Laboratory Technician Assistants, and Stockroom Attendants do.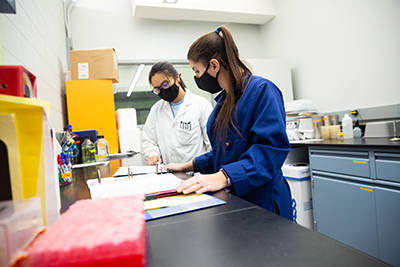 Depending on the needs for the academic year, the Laboratory Support Team employs between 15 and 25 students. Students can apply for a job in their freshman year and work until graduation. Some students get 3+ years of work experience by the time they graduate. Not too many undergraduates can say that!
"Being a part of the lab prep team has enhanced my learning experience by giving me a better understanding of lab techniques and protocols, in addition to more confidence in my lab skill set." - Victoria Gaeth (biotechnology) 
Who Does What?
BioPrep Technicians are the student employees who are responsible for preparing the media and reagents used in all of the teaching labs by both instructors and students. Sometimes these students are also involved in maintaining/preparing bacterial and eukaryotic cell cultures for classes.
Laboratory Technician Assistants are a group of students who set up the lab spaces with the materials and media required throughout the semester, as well as help maintain the biological waste, glassware, and lab cleanup (among many other duties).
Stockroom Attendants provide "customer" support at the stockroom window for individuals who need additional materials for class and research, keep track of equipment inventory, and assist with preparing disposable items for laboratory use.
In general, all of these students play a role in ensuring the teaching labs have what they need, where and when they need it.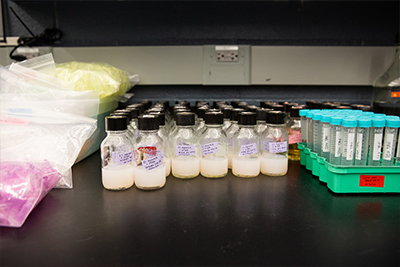 What Else Should You Know?
Almost all students can perform at least some of the job duties of the other teams. Students become well-rounded employees with a depth of knowledge that allows them to support other colleagues on the team, as well as their peers in class.
Students and staff employees learn from each other! Students provide a different perspective on the efficiency of daily operations and procedures. Many of their suggestions have been implemented, including student-created documents and spreadsheets.
The amount of trust placed in the student employees in the lab is monumental. They can have a direct impact on the value of the education they (and fellow students) receive if they make mistakes or cut corners since it could affect the outcome of an entire lab course! The Laboratory Support Team illustrates how the Thomas H. Gosnell School of Life Sciences values applied learning experiences.
Develop Long-lasting Personal and Professional Networks
Students on the Lab Support Team also work closely together on projects or research as a team. They even help each other out by tutoring! The team receives professional support from staff supervisors who often write letters of recommendation, review resumes, and even connect students with former lab team members for post-graduate opportunities.
Students bond while they work on specific challenges like an equipment failure or even while completing the more mundane tasks associated with laboratory operations like labeling hundreds of microfuge tubes and pouring the umpteenth liter of LB plates. In the Lab Support Team it's not just a job, it's a community.
Are you a biology student looking for a paid experience related to your field of study where you can develop personal and professional connections? Next time you hear someone mention BioPrep, ask them, "Where do I sign up?"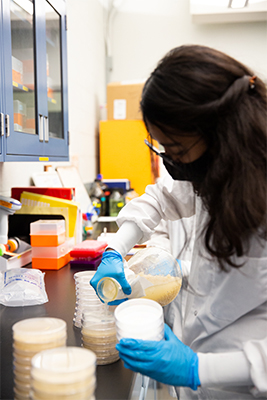 ---