Melissa Sagen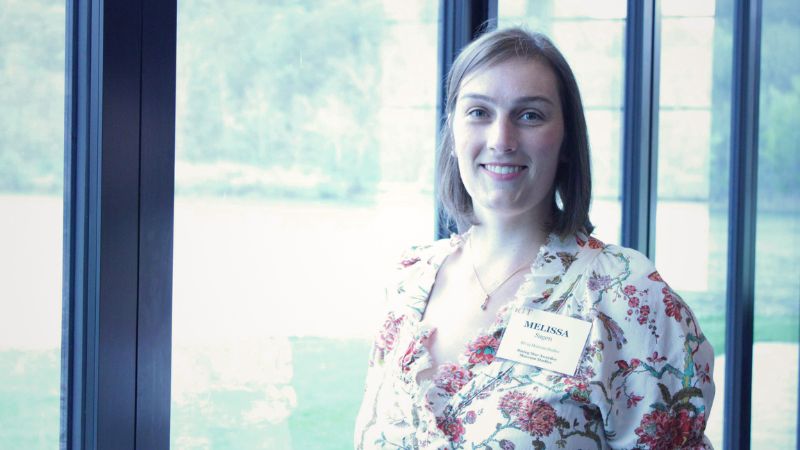 A native Rochesterian, Melissa Sagen has spent the last seven years at National Geographic headquarters in Washington, D.C caring for their film and media archive. She recently transitioned to a new role and now manages digital collections workflows, including quality control of files, use of content management and digital asset management systems, and creating metadata for digital object records. 
Professionals in the field of museums often stay closely networked, sharing resources and supporting each other's goals. Sagen's ties to RIT remain tight. In fact, thanks to her, a special partnership evolved between RIT's museum studies program and National Geographic, which led to a rich and relevant real-world experience for students.  
"Prior to COVID, Dr. Juilee Decker and I discussed the possibility of collaboration between one of her classes and the film and media archive of National Geographic," she explains. "Dr. Decker created a multiple week project for the class, where the students were assigned digitized reels of film from a specific National Geographic expedition. They were asked to create metadata and shot lists of the films. Their work imitated what most archivists do day to day, researching and connecting the pieces of stories and history in order to view the larger picture. The students created an online exhibit of this expedition illustrating the travels of our staff photographers, with their research adding additional context to the locales visited. This project was mutually beneficial and an excellent learning experience for both parties." 
Sagen credits her RIT professors for helping her focus on film preservation and prepare for success in the field. "Dr. Juilee Decker, Becky Simmons, and Douglas Nishimura were always extremely supportive with regards to my interest in the field of museum and archival studies," she said. "Each encouraged my passion for film preservation in their own unique ways. It was meaningful to have that type of positivity and reassurance while I was discovering how I fit in and what I could offer the field."
Sagen was recently honored as a College of Liberal Arts Rising Star Alumni in April 2023 in recognition of her exemplary dedication and contributions to her field.
---