RIT Biology Major Awarded Student Research Grant from Rochester Academy of Science
January 28, 2020
Erica Delles (4th year biology)
Faculty: Susan Pagano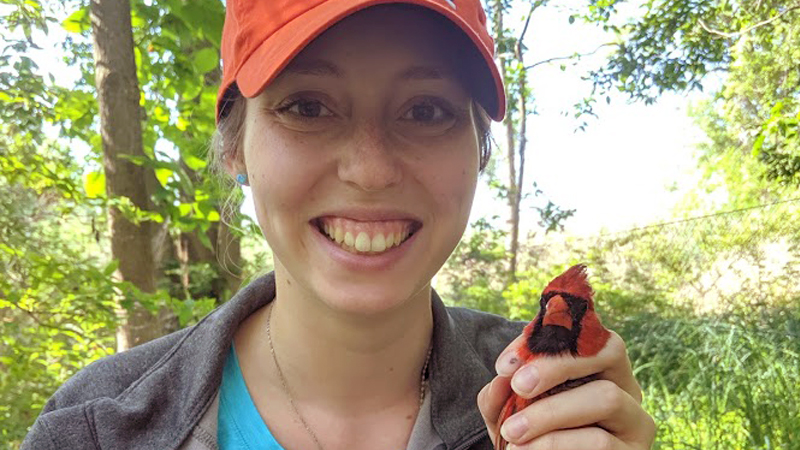 Erica Delles is a 4th year biology major and is the President of the Pre-Vet Club at RIT. Erica has been conducting independent research on migratory songbird physiology with Dr. Susan Smith Pagano since Fall 2018. She has presented her research at the 2019 Annual Meeting of the Eastern Bird Banding Association and at the 2019 Rochester Academy of Science Symposium.
Erica was awarded a 2020 Student Research Grant from Rochester Academy of Science. The title of her proposal is "Physiological Condition in Relation to Molecular Sex of Thrushes During Migration Stopover". In this project Erica is investigating factors which may impact the physiological condition of thrushes during migration stopover periods along the south shore of Lake Ontario. These birds are long-distance migrants that pass through our area in spring and fall as they complete their annual migrations between breeding and winter grounds. Physiological condition of the birds will be determined by measuring their blood lipids and proteins, assessing their leukocyte profiles, in addition to an overall body condition index.
The study also aims to determine if molecular sex of these species is correlated to these physiological indices at this important migration stopover site. Linking health and condition indices to factors such as molecular sex may help to improve our understanding of critical resources and habitats necessary for migrating thrushes.
---