RIT student earns Coca-Cola Foundation's Award for Excellence in Business Commentary
January 24, 2022
Rachel Romaine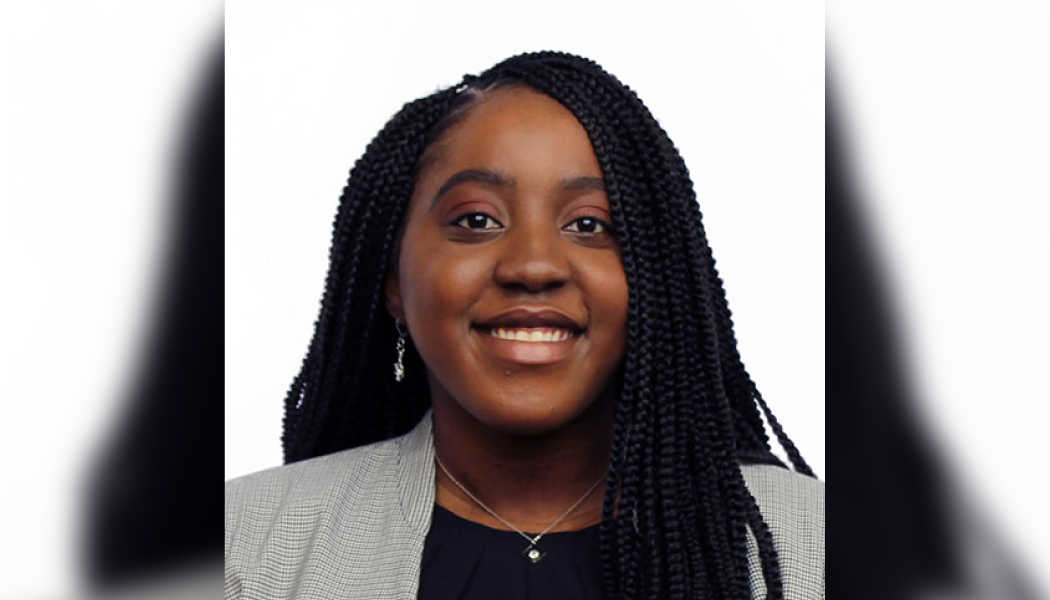 Rachel Romaine, a fourth-year international business and management information systems double major with a minor in digital business from Jacksonville, Fla., received a $10,000 Award for Excellence in Business Commentary from The Executive Leadership Council, sponsored by The Coca-Cola Foundation. The Executive Leadership Council is a preeminent membership organization committed to increasing the number of global Black executives in C-suites, on corporate boards, and in global enterprises. The mission of The Executive Leadership Council's Scholarship programs is to build a pipeline of Black corporate talent by supporting the academic achievement and development of Black undergraduate and graduate students.
What sparked your interest in business?
I grew up in a business-oriented environment. My maternal grandmother is a retired entrepreneur, my mom is a financial advisor, and my older sister works for a private equity firm, so I naturally gravitated toward studying business in college. I love learning about different cultures and traveling, so international business was a perfect fit. I chose to double major in management information systems, as well, because I have been interested in computing and technology since I was young and I am a very analytical person. So, the two majors are a great blend.
Tell us about the Coca-Cola Foundation scholarship that you earned.
The Award for Excellence in Business Commentary, sponsored by The Coca-Cola Foundation, is awarded to high-achieving undergraduate Black, African-American students attending a four-year college or university. I had to answer six short general essay questions, along with two corporate essay questions focusing on business for the specific scholarship. I also had to submit a transcript, a recommendation letter, a resume, a brief personal biography, and a professional headshot. To apply, one has to be a U.S. citizen, identify as Black, African American, Afro-Caribbean, Afro-Latinx, or other African descent, be enrolled in a U.S. accredited college or university, and demonstrate financial need.
Specifically for the Award for Excellence in Business Commentary Scholarship, one needs to have a 2.8 GPA or higher, be a rising sophomore, junior, or senior, and be in any major, but preference is given to students enrolled in business-related disciplines. The ELC offers several undergraduate and graduate scholarships which are open to high-achieving Black students attending an accredited college or university in the United States. Scholarships are awarded to students who demonstrate academic excellence, leadership skills, and a commitment to community service.
What does winning this scholarship entail? 
As an ELC Scholar, I attended the Honors Symposium (virtually due to COVID-19). The ELC Honors Symposium is a multi-day professional development experience consisting of a series of workshops and meetings that prepare ELC Scholars to effectively contribute their talents in the workplace. It includes a series of professional development seminars and keynote sessions featuring notable business and community leaders, virtual networking opportunities with other ELC Scholars as well as ELC members, senior-level executives, and other prominent global Black business leaders, and lastly, opportunities to attend powerful virtual sessions facilitated by Black leaders via ELC's Institute for Leadership Development. These sessions involve conversations not limited to but inclusive of navigating the corporate world as Black leaders. I can network with other scholars and have the opportunity to secure an internship or be employed full-time through corporate partners and companies that sponsor the scholarship.
What are your future plans in this field?
I plan on continuing my education by obtaining an MBA here at RIT. Afterward, I would love to work for a global company utilizing my two areas of study, business and technology. I hope to gain more knowledge and enhance my skills along the way through hands-on experience and working with people from diverse cultures and backgrounds.
What do you like most about the courses you are in currently?
I love the versatile opportunities my double major provides. Gaining cultural awareness, learning about how global businesses are connected, and how technology plays a major role in businesses is interesting. I also think it is really important in today's world. We live in a digital world so my minor in digital business gives me additional skills which will help me be successful in the future.
---