Roxette Burgos '22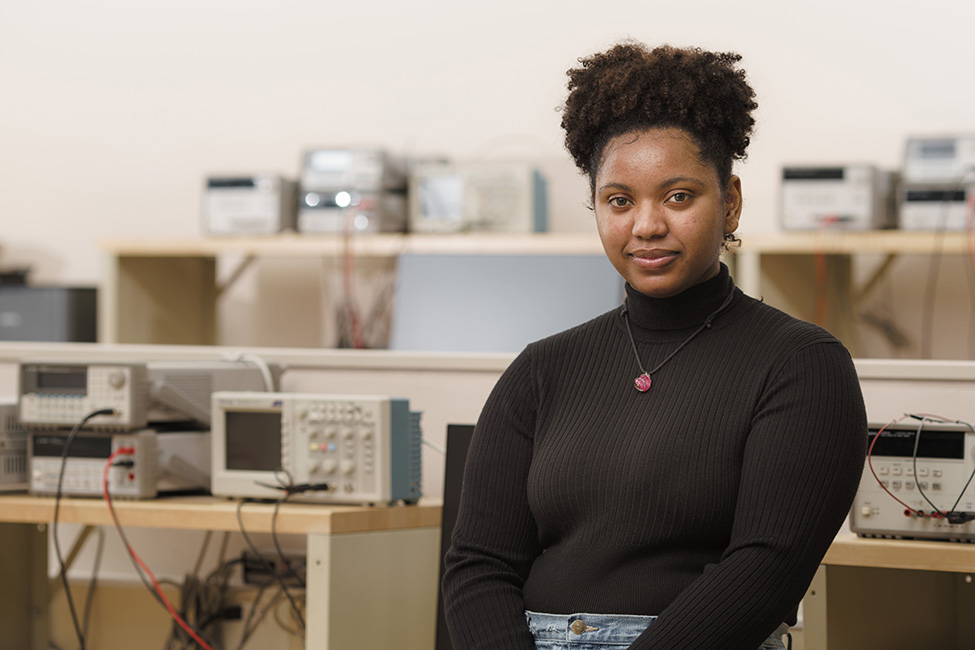 Roxette Burgos '22 is a fifth year student in the electrical engineering program.
Program: Electrical engineering
Hometown: Buffalo, New York
Student Organizations: National Society of Black Engineers, Society of Hispanic Professional Engineers, Engineers of Color Creating Opportunities (ECCO), AALANA Collegiate Association
Why did you choose engineering?
"I grew up watching NCIS and Criminal Minds. I loved watching Abby and Penelope using their STEM degrees to solve crime. That's where I first learned about STEM, but my love for it continued to evolve during high school. I went to a technical high school with engineering majors similar to college. One of the projects that the electrical engineering students did every year was DIY sparkle balls. It was different, exciting, and unique. I think what continues to draw me into engineering is that it's complex and whether you're doing something big or small, you're making an impact." 
After graduation, what are your career goals?
"I hope to continue to pursue electrical engineering at a company that I love while advocating for women of color in the STEM field."  
Why is it important to have organizations like ECCO on college campuses?  Can you share some examples of activities that take place?
"It's important to have organizations like ECCO on college campuses. As a first generation college student of color, being at a predominantly white institution (PWI) led me into having moments of doubt. Having people that look like me and went through what I went through showed me that I can do this! ECCO has networking events with alumni of color in KGCOE, they create spaces where people can come together to study, and have panels to discuss co-op experiences as an engineer of color." 
Favorite spot on RIT's campus: First floor of the Wallace Library
Favorite musical artist/band: Lil Baby
Favorite thing to do in Rochester: Letchworth State Park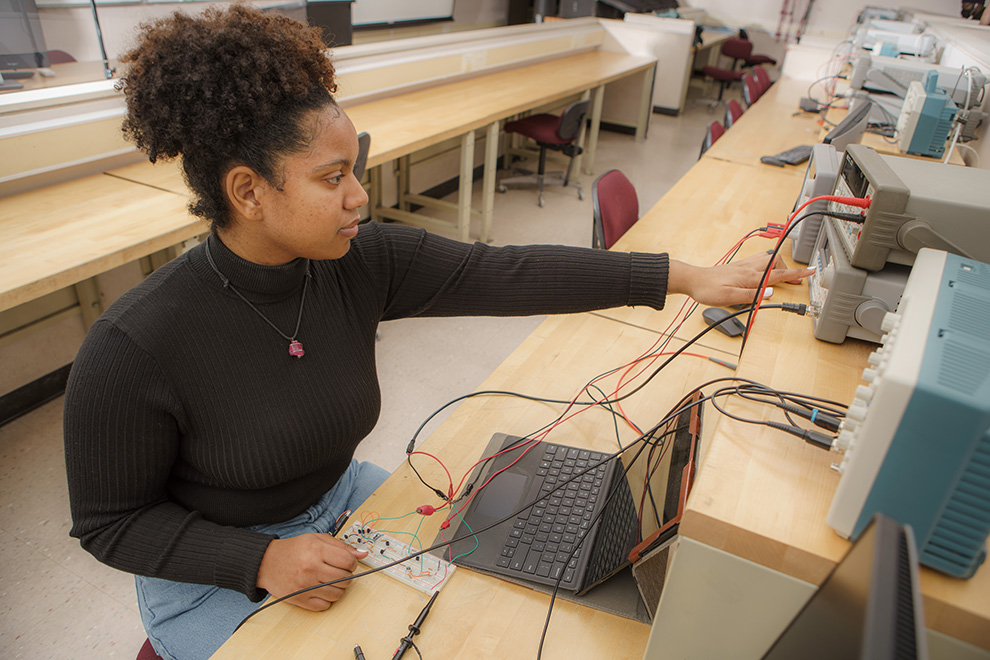 ---