Side Scan Sonar Image of The "Edmund Fitzgerald" from Sonar Data, Sunk Nov. 10, 1975
This Image was compiled from Side Scan Sonar Data. This Image shows The "Fitzgerald" in a 30 ft trench she plowed into the bottom of Lake Superior while traveling at 35 mph.

The bow section broke off then settled to the bottom (Left hand side of Image) then the stern section rolled over due to the torque of the still turning propeller (Right hand side of the Image).

The center ~150 ft. of the hull was shredded by the taconite ore load she was carring as the bow hit bottom and the 20,000 tons of ore kept going.

She went under in seconds as 30 to 50 foot waves swept over the ship. The Ship rests in ~700 feet of water with her entire crew.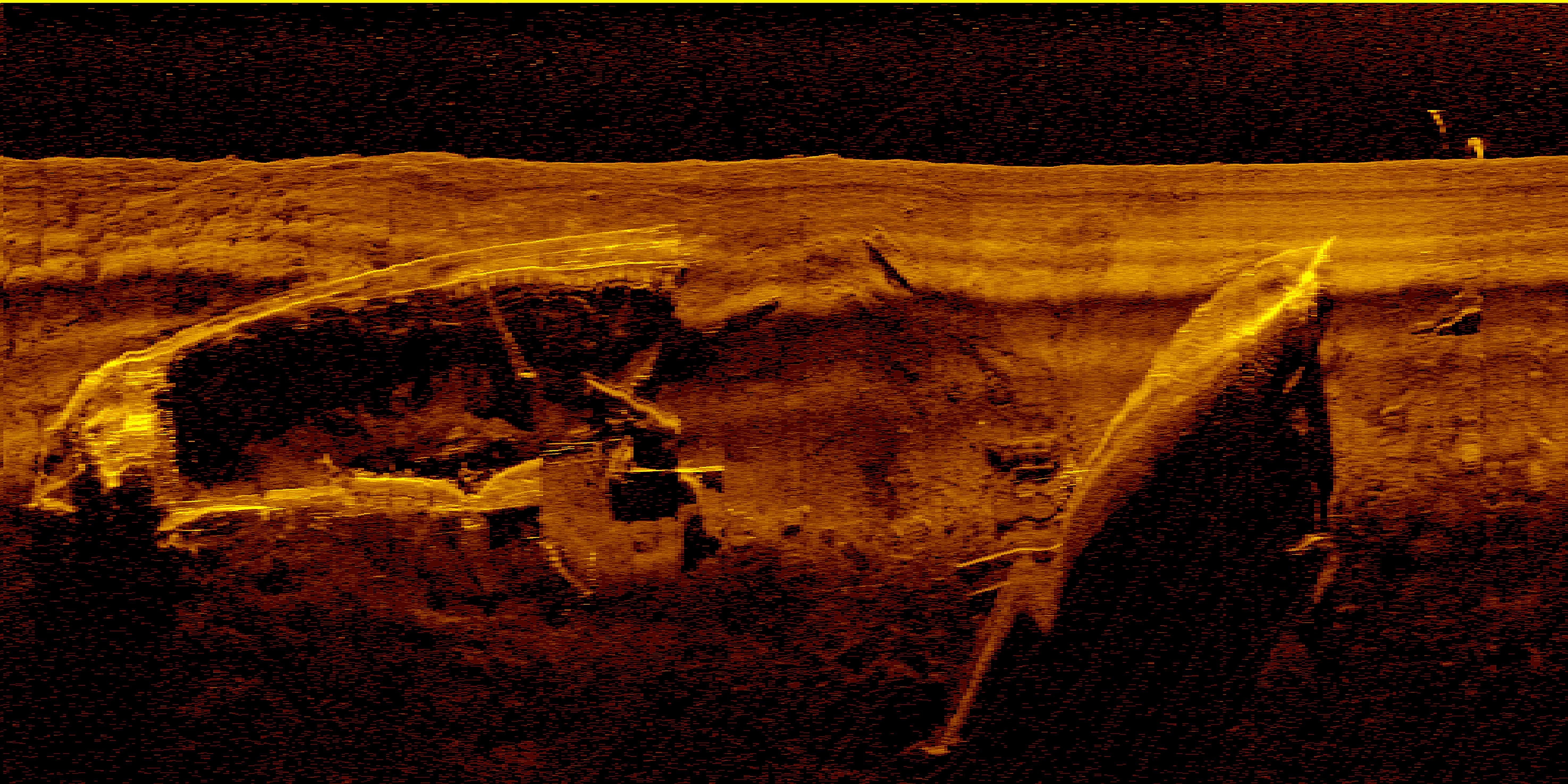 ---