"There is nothing more invigorating than using my research to brainstorm solutions to problems that have plagued my community."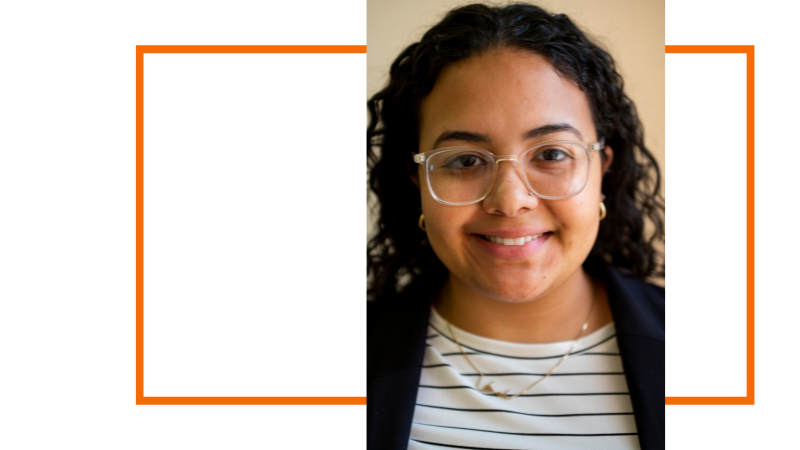 Meet Libnah Rodriguez, Research Associate at the RIT Center for Public Safety Initiatives (CPSI), who graduated summa cum laude from RIT's BS and MS programs in criminal justice and earned awards such as the Outstanding Undergraduate Scholar Award, Excellence in Research Award (2017-2022), Erving Goffman Award, Foucault Award, Hodgson Russ Discover Law Scholar Award, Richard B. Lewis Award, and Shaw & McKay Award. 
Libnah joined CPSI in 2017 as a research assistant working on Project CLEAN, which aimed to understand the open-air drug market and develop strategies to address it. Her work includes the Case Clearance project, which examined the elements of a non-fatal shooting investigation that are associated with an arrest of the suspect; administering surveys to evaluate community-police relations in the City of Rochester; publication of numerous working papers disseminated among the community; and participation in the Rochester Beacon's "Rochester's Homicide Crisis" as an expert panelist. 
Libnah is currently working with the Community Engagement to Reduce Violence project and the Jordan Hub project, where she coordinates the collaboration of local agencies servicing gun violence victims and provides ongoing analytical support to partnering agencies. 
Photo by Vincent Alban, RIT photojournalism '23
---