Three Way Comparison of Selected Substrates Used in Wine Labels
April 4, 2021
Sanjana Babu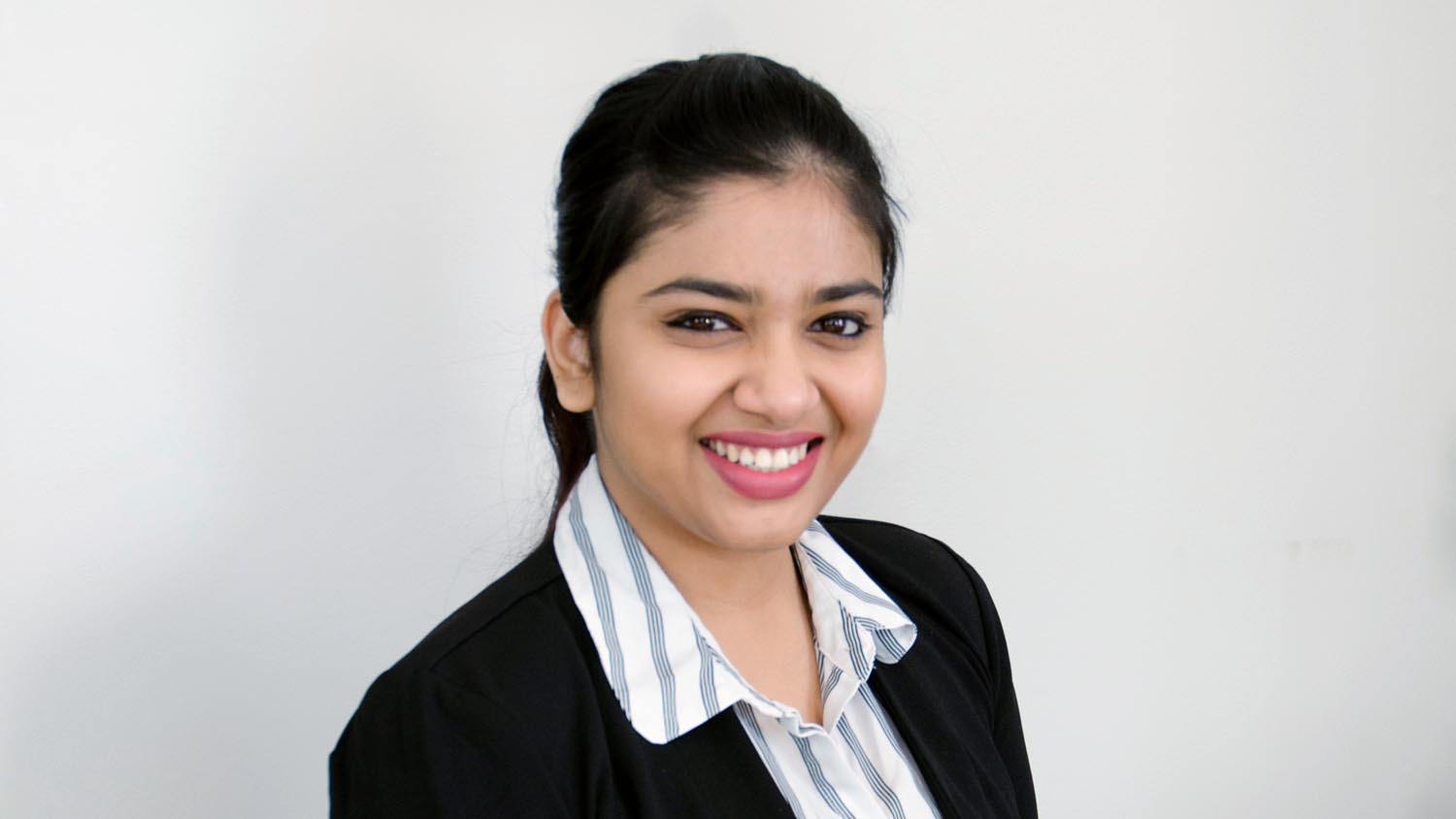 Sanjana Babu, a student in the graphic media and science MS degree, presented her thesis, "Three-Way Comparison of Selected Substrates Used in Wine Labels: Wood-based Paper, Synthetic Paper and Stone Paper." Her work compared conventional papers with synthetic and stone paper for use in wine labels. Hosted by Barbara Birkett, the Paul and Louise Miller Endowed Professor and Babu's thesis advisor , the colloquium was a world-wide event, with attendees from India, South Africa, Germany, and across the U.S. RIT attendees included faculty, staff, current students, and alumni of department of graphic media science and technology, as well as representatives from the RIT Print and Postal HUB, where Babu completed two co-ops.
In presenting her research, Babu noted the importance of the wine industry, a growth market worldwide and especially in her native India. She then noted the importance and unique characteristics of wine bottle labels, and spoke of the emergence of different types of substrates that could be used in this particular application.
Using traditional wood-based papers as a benchmark, Babu tested synthetic and stone papers, which are also referred to as "marble-based," as they are manufactured using 80 percent calcium carbonate and 20 percent recycled high-density polyethylene. Her research involved subjecting the substrates to a battery of standardized tests of the physical and optical characteristics of the papers.
As a result of the testing, Babu concluded that the emergent synthetic and stone papers did not fall within the range of the traditional wood-based papers in every category. Asa result, Babu identified possible limitations in this application, including limitations contradictory to claims by the paper manufacturer. Future research, as suggested by Babu, should focus on further testing of papers in similar situations to examine possible uses in wine label applications, an area that has been largely neglected by previous researchers.
---