'Graphic Design Week' offers students expansive view of the field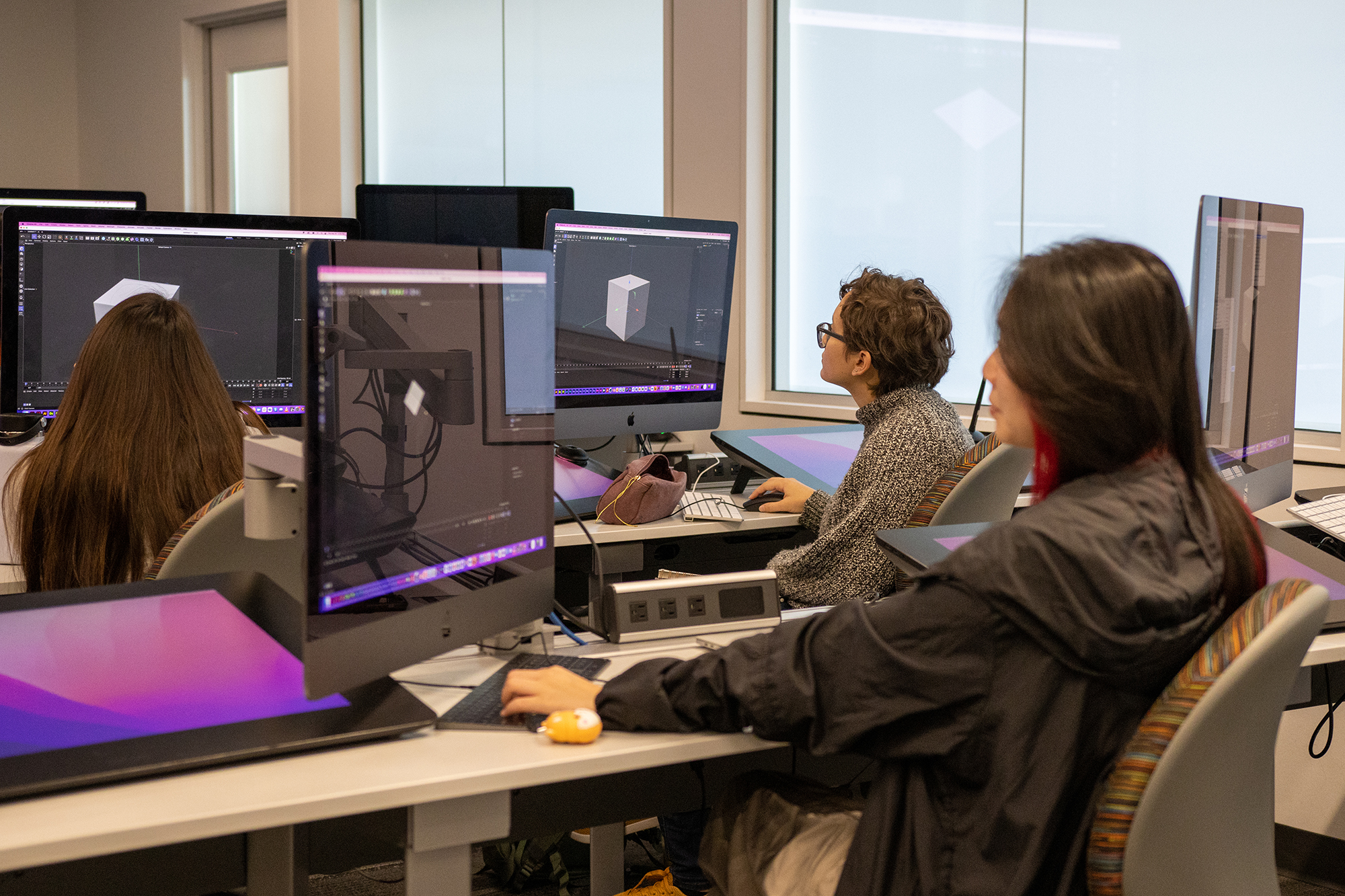 Throughout an enriching week, RIT graphic design students received intensive instruction that delivered new skills and career preparation advice and strategies. 
The program hosted an inaugural Graphic Design Week, filled with workshops, lectures, and demos led by faculty in graphic design and related areas, as well as notable alumni and industry professionals. The days were packed with sessions dedicated to sharing insight and practices that supplemented normal coursework.
Topics covered included design sketching, incorporating 3D modeling into graphic design, portfolio and resume construction, design thinking, creating print materials, editorial photography, and preparing an effective slide deck.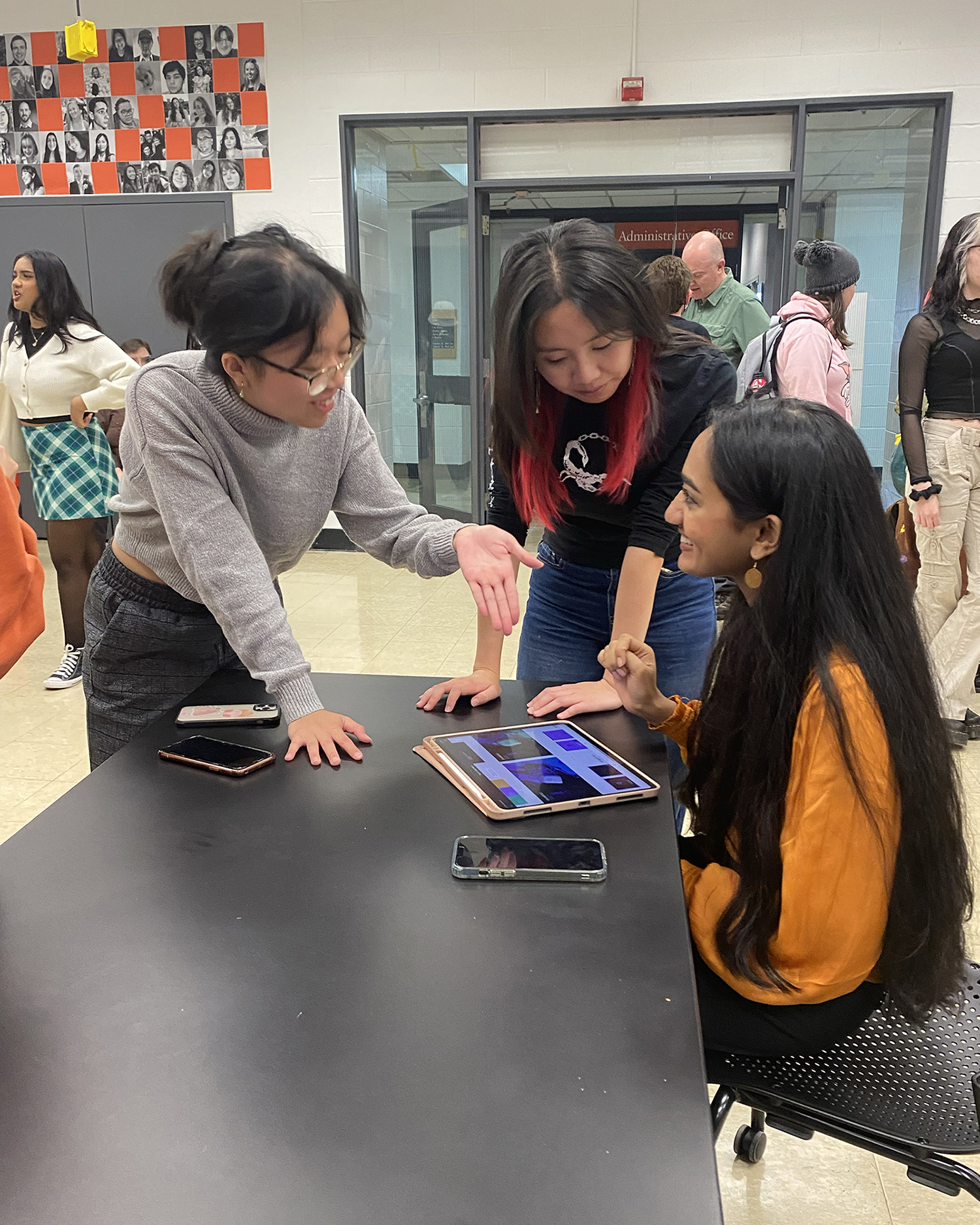 "Graphic Design Week was created as a way to foster a sense of community in the graphic design program, introduce new design-related skills and techniques, and to provide review sessions," said Lorrie Frear, professor of graphic design. "The enthusiastic response from students and faculty was really fantastic."
The faculty workshop instructors were Keli DiRisio, John Dyer, Carol Fillip, Lorrie Frear, Samantha Haedrich, Mark Kingsley, Jim Parrillo, and Stephen Scherer from graphic design, Lara Goulart (industrial design), Clay Patrick McBride (advertising photography), and Phil Szrama (3D digital design).
The week was rounded out with a panel of students discussing their internship and co-op experiences, a faculty-and-student mingle, and workshops headed by alumni Mimi Ace '17 (graphic design), William Colgrove '92 (graphic design), '94 MFA, and Rachel DiNunzio '11 (illustration). Vignelli Distinguished Professor of Design Emeritus R. Roger Remington also presented his research into the work of information design pioneer Will Burtin.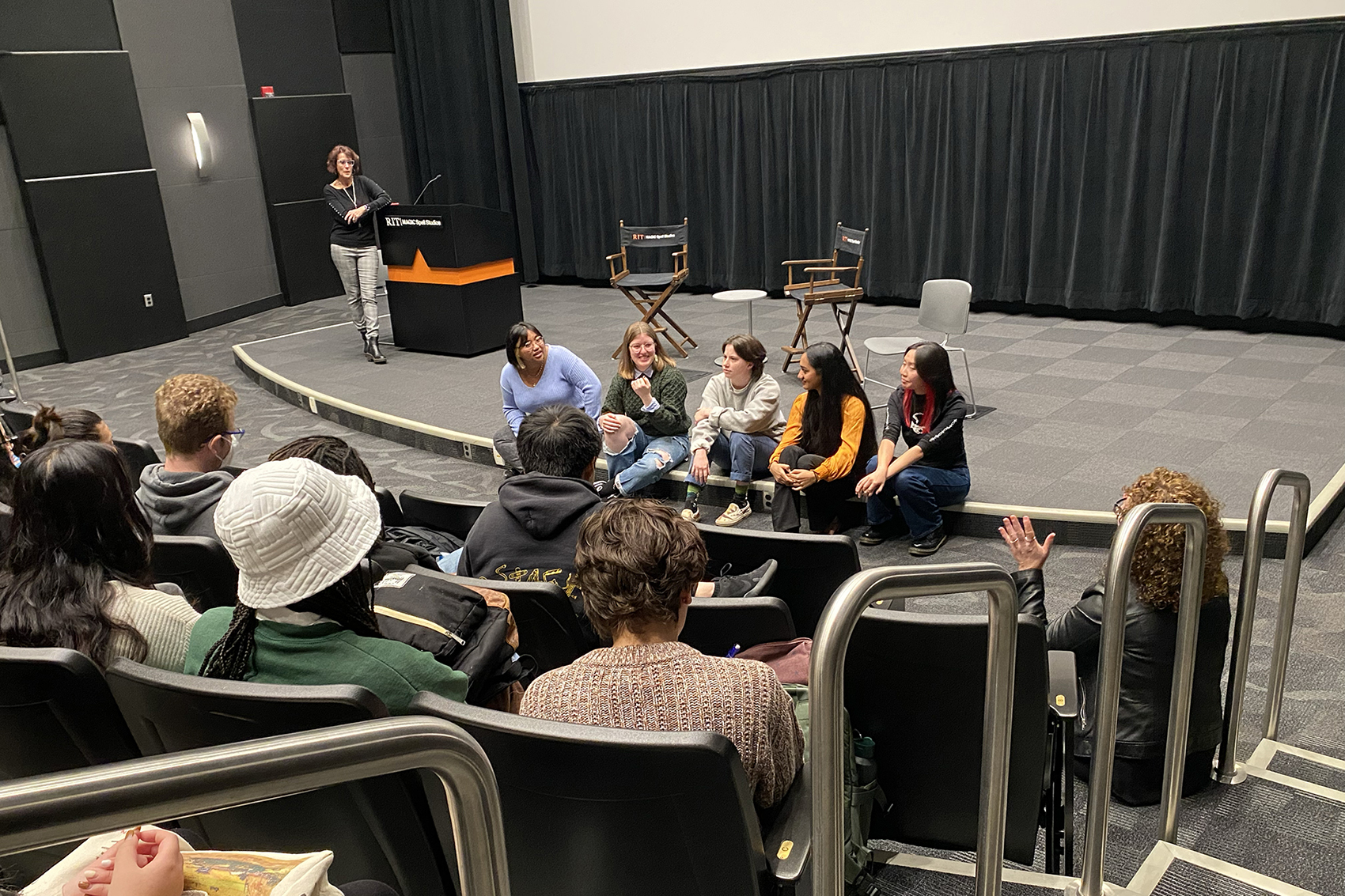 "Learning more about typography, design history, 3D, how to develop their drawing and sketching skills, and even a little AI thrown in, the week taught the students what the field of graphic design has to offer," DiRisio said.
To third-year graphic design student Char Miller, the workshop exposed students to new ways of thinking about design. 
"We attended workshops that encouraged us to take risks in our work, push the confines of our imaginations, and seek out mediums that we aren't comfortable with yet," Miller said. "The lessons we learned were more than just the technicalities of our field. We were taught how much power we have as storytellers and designers from Clay Patrick McBride. We were exposed to the importance of being comfortable with failure from Phil Szrama. We were shown the importance of designers as communicators for all by Roger Remington. 
"I am very thankful for the amount of time and energy that Carol Fillip, Keli DiRisio, Lorrie Frear, and all the other design faculty put into making this impactful event happen."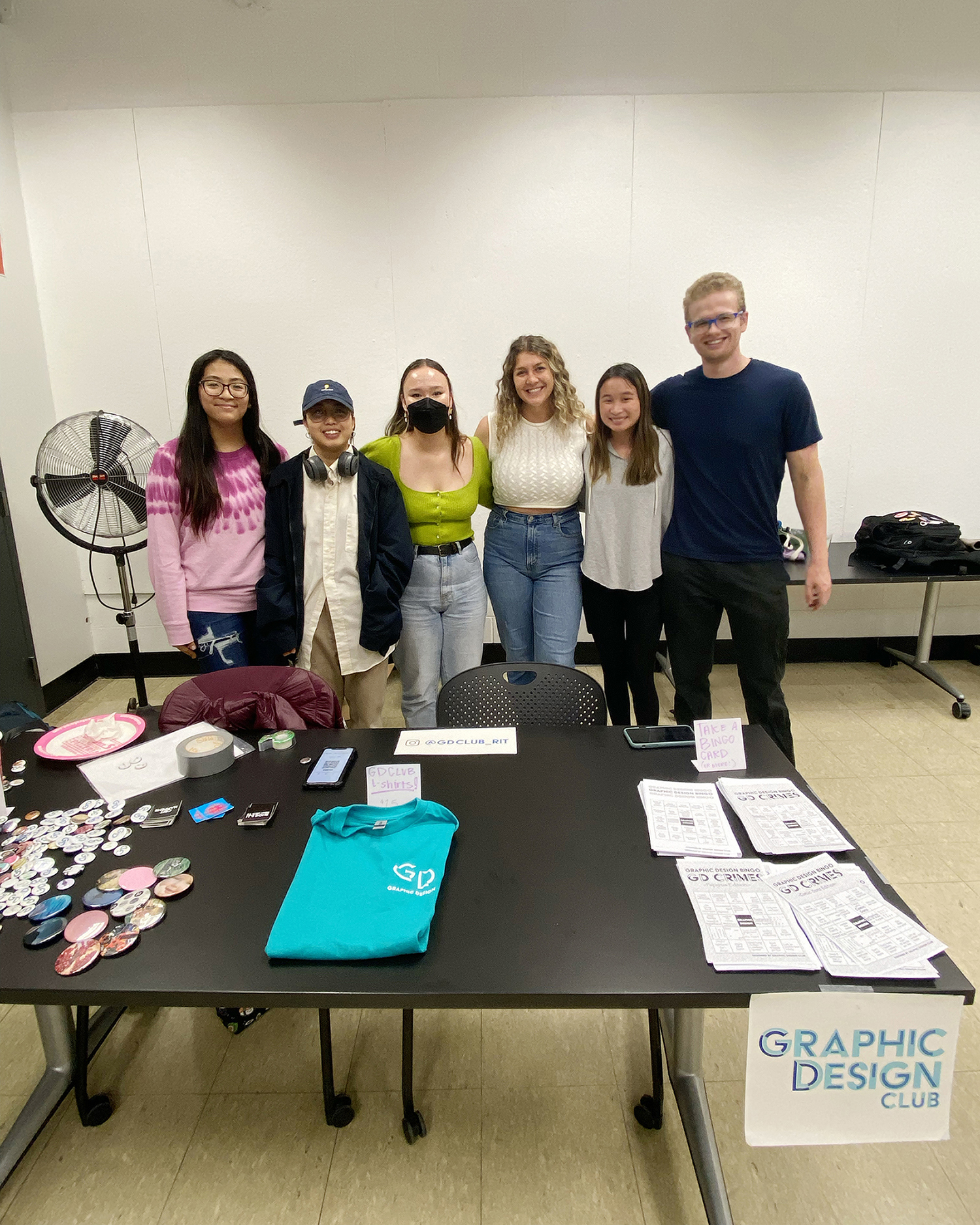 Miller summarized each session they attended on their Instagram.
Fillip, the undergraduate program director of graphic design, said faculty were integral in organizing and executing the event while support from the School of Design and College of Art and Design Dean's Office was also critical to the week's success. 
"It was an amazing week and the feeling of community was great as all levels of graphic design mixed together in sessions," Fillip said. We are going even bigger and better next year."
Topics