July 18, 2022
by Luke Auburn
$2 million gift establishes two new endowed professorships in RIT's College of Science
Jeffrey Harris '75 and Joyce Pratt help RIT create the first two of 10 new endowed professorships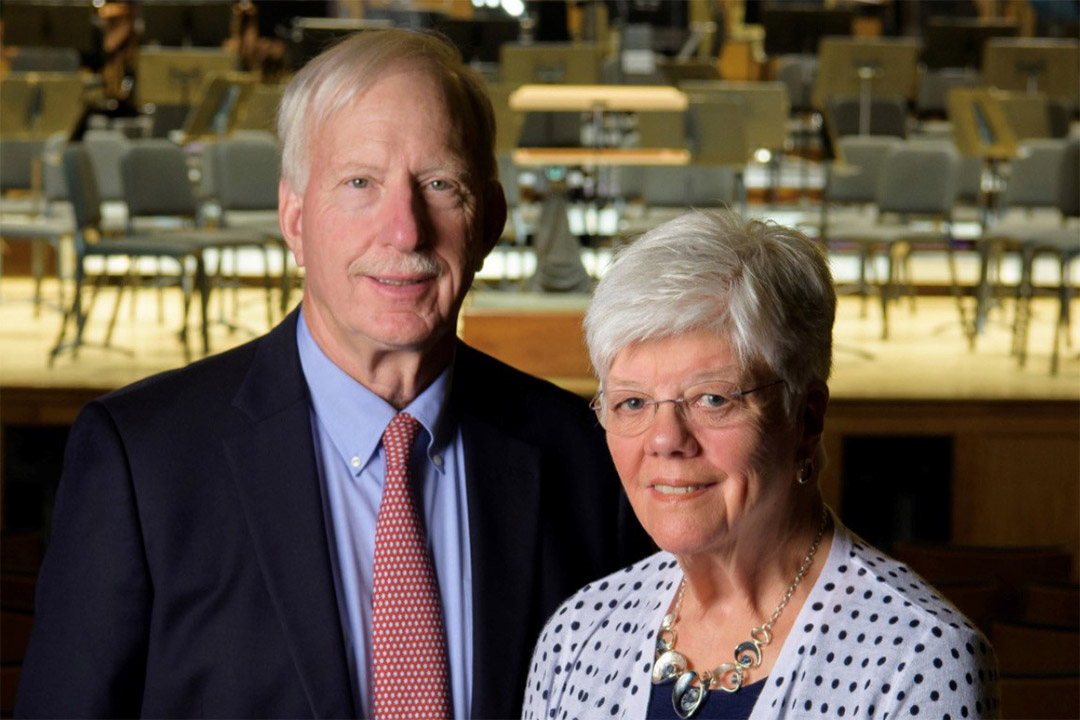 Rochester Institute of Technology will establish two new endowed professorships in the College of Science thanks to a $2 million donation from Jeffrey Harris '75 (photographic science and instrumentation) and his partner, Joyce Pratt. RIT matched their donation with $4 million in funding as part of a $20 million challenge to encourage alumni, parents, and friends of the university to support faculty recruitment, retention, and research critical to RIT's priorities and trajectory.
As part of Transforming RIT: The Campaign for Greatness—RIT's $1 billion blended fundraising effort—this challenge will create 10 endowed professorships. When donors give $1 million to create an endowed professorship, RIT will match with $2 million in institutional funding for a total endowed value of $3 million. Harris and Pratt know that endowed professorships are one of the highest honors in academia and help recognize exceptional educators who transform the lives of their students.
"There is a close relationship between having superior faculty and producing highly-achieving students," said Harris. "As the university continues to flourish and grow, its research portfolio is increasingly focused on innovative, game-changing solutions. These professorships can help RIT continue to attract and retain world-class faculty who lead graduate and undergraduate students in the classroom and in research projects that extend and reaffirm learning outcomes."
Harris is the 21st chairperson of RIT's Board of Trustees. He thrived in the experiential nature of RIT's imaging science program, which led him to a career advancing national security programs in both government and industry. Harris and Pratt named the new professorships in honor of his parents, Gerald W. Harris and Jane King Harris, who helped him to find a major that perfectly matched his passion for photography and imaging technology.
"We believe Jeff's parents are strong role models for this effort because they both had an insatiable curiosity and recognized the importance of education and technology," said Pratt. "We are proud to establish the first two endowed professorships as part of this challenge and to get this effort on the path to success."
RIT will appoint the inaugural recipients of the Gerald W. Harris Endowed Professorship and Jane King Harris Endowed Professorship this fall.
Transforming RIT is a blended campaign that seeks support from a variety of investors, including alumni and friends, government and corporate partners, and research foundations and agencies. For more information about the campaign, go to the Transforming RIT website.
Topics