2019 Distinguished Alumni Awards: Edward Shanshala II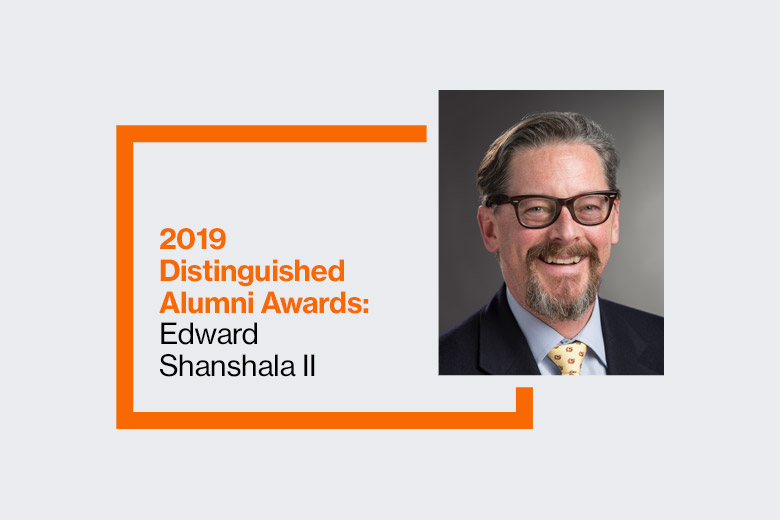 The Distinguished Alumni Awards are presented annually by each of RIT's nine colleges and the School of Individualized Study to an alumnus/a who has performed at the highest levels of his or her profession or who has contributed to the advancement and leadership of civic, philanthropic or service organizations. It is the highest award an RIT college can bestow upon its alumni. The 2019 recipients will be honored on Oct. 18.
College of Health Sciences and Technology 2019 Distinguished Alumnus
Edward Shanshala II '85 (chemistry), '87 (biotechnology), '00 MS (health systems administration)
CEO, Ammonoosuc Community Health Services Inc.
How did RIT help prepare you for success?
"RIT provided me with a theoretically sound, pragmatic education embedded in a highly collaborative social milieu that engendered leadership in each and every one of us who graduated from RIT. Having multiple degrees from RIT, I have a deeper understanding, appreciation and gratitude for my RIT experience. Across the continuum of my RIT education, a common thread within the tapestry of my professional career is one of lifelong learning. RIT is that thread which is woven across my career."
What is your favorite RIT memory?
"From my health systems administration degree, it is having my son, Spencer, sit with me (age 3-5) while I worked on the First Class Portal taking my online classes. He at times would type in a response much to the smiles of my cohort colleagues. He attended my thesis presentation, fell asleep under a table, and luckily he was the only one who slept through it."