2019 Distinguished Alumni Awards: Jane M. Elliott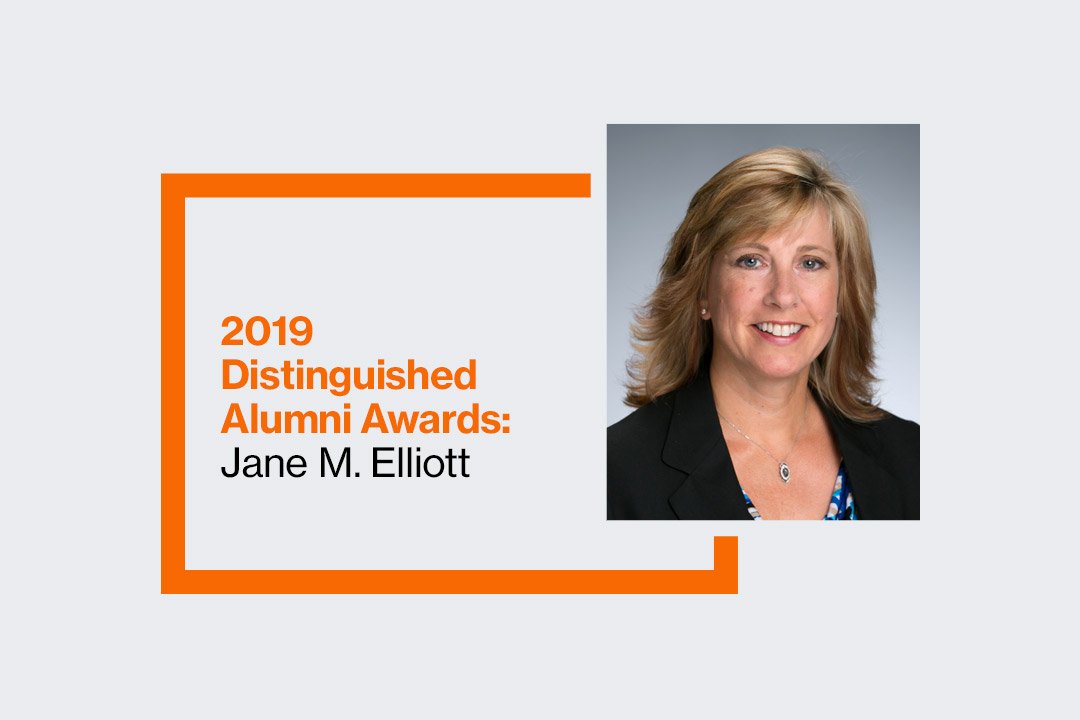 The Distinguished Alumni Awards are presented annually by each of RIT's nine colleges and the School of Individualized Study to an alumnus/a who has performed at the highest levels of his or her profession or who has contributed to the advancement and leadership of civic, philanthropic or service organizations. It is the highest award an RIT college can bestow upon its alumni. The 2019 recipients will be honored on Oct. 18.
Saunders College of Business 2019 Distinguished Alumna
Jane M. Elliott '88 (accounting)
Chief human resources officer, Deluxe Corp.
What is your favorite RIT memory? 
"My favorite thing about RIT was the student diversity. This permeates every memory I have of RIT. RIT opened my eyes to a much larger world out there through the eyes of its student body. Having grown up in a small town and graduating with 38 other kids that began school together in kindergarten, I did not have an appreciation of what the rest of the world looked like. I met so many different people—both professors and students—that had amazing backgrounds. It provided me with the drive to see and do more."
How did RIT help prepare you for success? 
"RIT was always pushing its professors and students to think differently. Anything was possible. I took that sentiment with me to my first job and every role after that and it has always served me well."