2019 Distinguished Alumni Awards: Kyle Sayers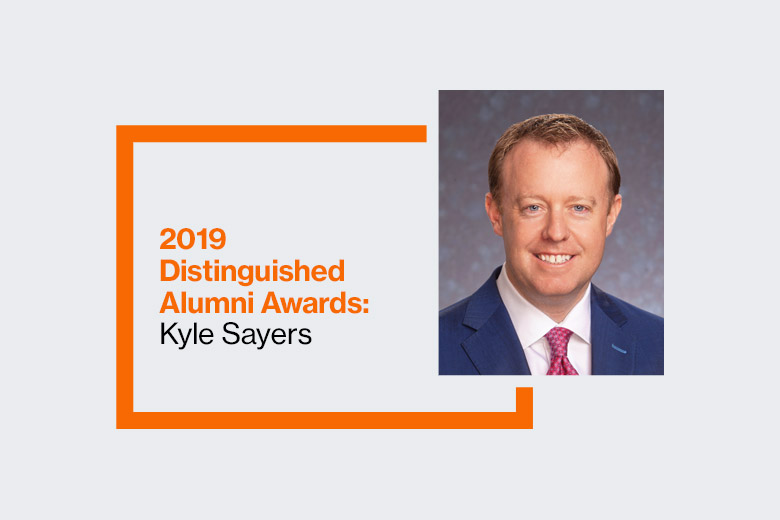 The Distinguished Alumni Awards are presented annually by each of RIT's nine colleges and the School of Individualized Study to an alumnus/a who has performed at the highest levels of his or her profession or who has contributed to the advancement and leadership of civic, philanthropic or service organizations. It is the highest award an RIT college can bestow upon its alumni. The 2019 recipients will be honored on Oct. 18.
College of Engineering Technology 2019 Distinguished Alumnus
Kyle Sayers '99 (civil engineering technology)
Executive vice president and chief operating officer, LeChase Construction
What is your favorite RIT memory?
"Walking across the stage on graduation day with my friends and fellow classmates. I was also very proud to be the first in my family to make it through college. But, more importantly, graduating from RIT was only possible because of the tremendous love and support from my parents and for that I am grateful, making that day a memory of significant importance to me."
What is your career highlight?
"The day that I became a partner at LeChase Construction. I am so prideful of the accomplishment to be a part of the leadership group, comprised of the finest executives in the construction business at one of the most respected companies in the business. I am very fortunate to have had my journey take me to LeChase as a co-op. LeChase is a special place with a special culture that puts people first and empowers everyone to reach their fullest potential. It was the RIT co-op program that allowed for this opportunity, and it was one of my RIT professors, Todd Dunn, who suggested I go to LeChase."