2021-2022 Distinguished Alumni Awards: Hope Drummond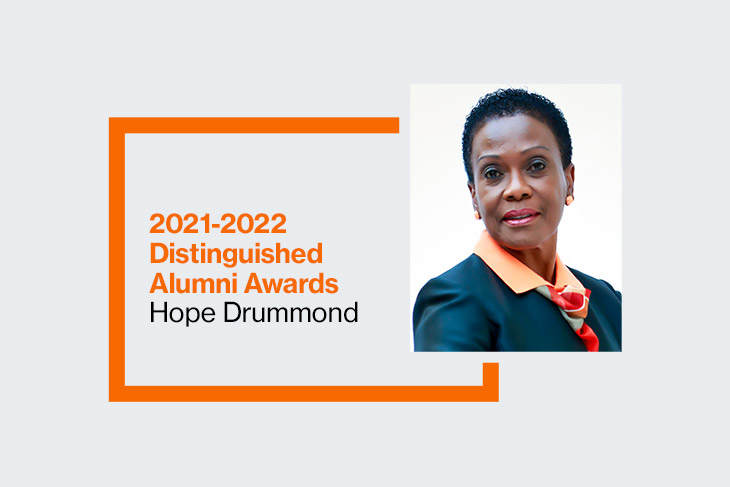 The Distinguished Alumni Awards are presented annually by each of RIT's nine colleges, the School of Individualized Study, and the Graduate School to alumni who have performed at the highest levels of their profession or who have contributed to the advancement and leadership of civic, philanthropic, or service organizations. It is the highest award an RIT college can bestow upon its alumni. The 2021-2022 recipients were honored during presentations throughout the spring semester.
Saunders College of Business honoree: Hope Drummond BS '91
Business administration
Founder, Dreamseeds Children's Program
RIT Trustee
How did RIT help to prepare you for success?
"The analytical tools used in the business school have prepared me to think strategically. I enjoyed the courses and have utilized what I learned throughout my professional and volunteer career. The sales and marketing classes were especially beneficial."
What does being an RIT alumna mean to you?
"When I attended RIT, the school was well known regionally, but not as much nationally. Over the last 25 years, the school has experienced incredible growth. RIT is now recognized nationally as a top-tier university in areas of business, engineering, and computer science. Saunders College of Business is ranked among the top 100 business schools and has gained greater recognition and prestige. This makes me incredibly proud to be associated with RIT."
Topics