2021-2022 Distinguished Alumni Awards: Laurie E. Axelrod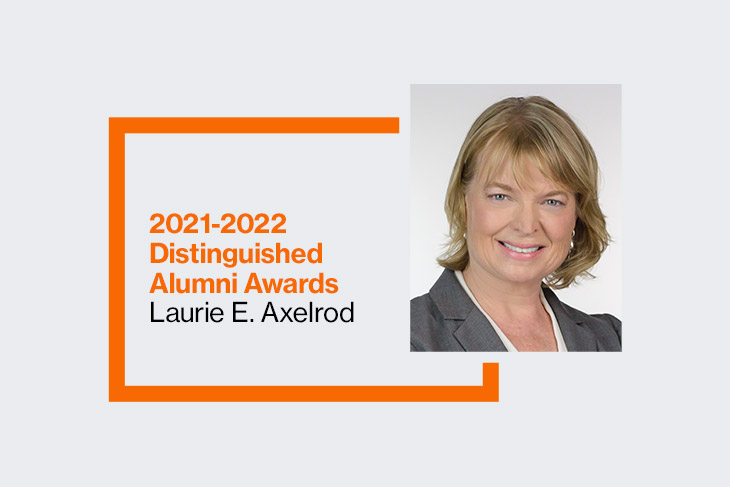 The Distinguished Alumni Awards are presented annually by each of RIT's nine colleges, the School of Individualized Study, and the Graduate School to alumni who have performed at the highest levels of their profession or who have contributed to the advancement and leadership of civic, philanthropic, or service organizations. It is the highest award an RIT college can bestow upon its alumni. The 2021-2022 recipients were honored during presentations throughout the spring semester.
College of Science honoree: Laurie E. Axelrod BS '86
Medical informatics
Co-founder and CEO, Wheelhouse Group
How did RIT help to prepare you for success? 
"The work experiences, intermingled with the academics, taught me how to apply what I was learning to real-world challenges. Professional internships weren't a huge thing when I went to college. Most kids came home for the summers and worked in our beach town. I was working at real companies doing real work. When I graduated, I was not only employable, but I was also confident that I knew how to be successful in the workplace."
What experiences as an RIT alumna have you found most meaningful?
"A few years ago, I hosted a dinner in my home for accepted students and some area alumni. It was great to see the talent that RIT is attracting, and I enjoyed getting to know the students and their reasons for choosing RIT."
Topics