2021-2022 Distinguished Alumni Awards: Robert Spina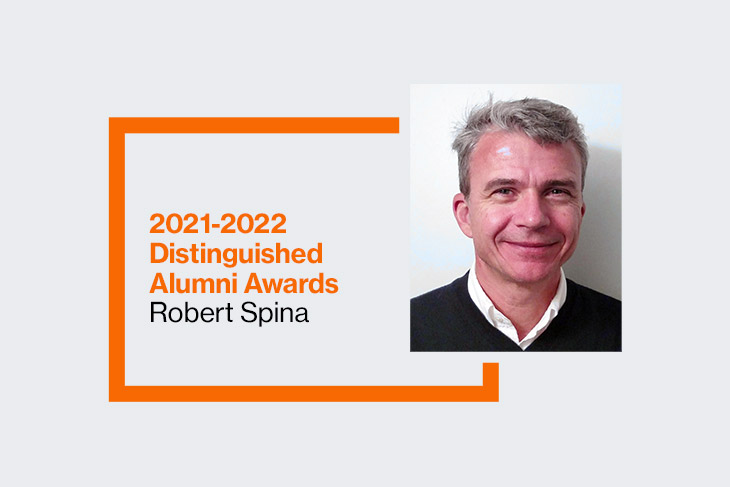 The Distinguished Alumni Awards are presented annually by each of RIT's nine colleges, the School of Individualized Study, and the Graduate School to alumni who have performed at the highest levels of their profession or who have contributed to the advancement and leadership of civic, philanthropic, or service organizations. It is the highest award an RIT college can bestow upon its alumni. The 2021-2022 recipients were honored during presentations throughout the spring semester.
Kate Gleason College of Engineering honoree: Robert Spina, Ph.D., MS '89
Electrical engineering
Chief Technology Officer, Bowhead Specialty Insurance
What is your favorite RIT memory?
"I was at Kodak while I was working on my master's degree, so I would say the faculty. Always high caliber and approachable. Of course, my years as an electrical engineering assistant professor are my favorite work years. I really enjoyed working with the students and all of their enthusiasm and passion."
How did RIT help prepare you for success?
"This was my first exposure to structured research. Most of my career has been the transitioning of advanced research projects into commercial products. I think the practical knowledge coupled with the understanding of the research goals has been a big help to my career."
What experiences as an RIT alumnus have you found most meaningful?
"Mentoring students and alumni that have an entrepreneurial spirit. Offering up what knowledge I can as they navigate an idea into a product and then a company."
Topics