Agreement provides new direction for Widmer Winery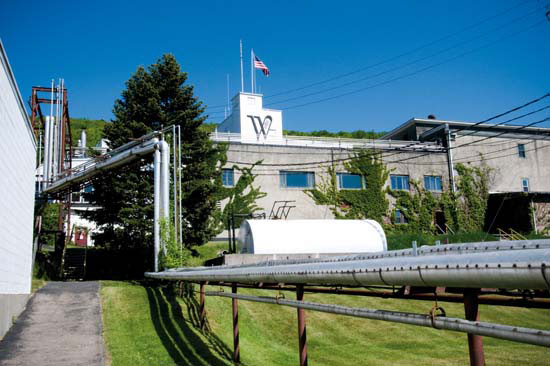 Constellation Brands Inc. and RIT have formed a partnership with Hazlitt's 1852 Vineyards to secure future operations at the historic Widmer Winery in Naples, Ontario County.
Hazlitt's has agreed to purchase the Widmer Winery following Constellation's decision to expand its Canandaigua facility where it will produce the brands currently produced at Widmer. Closing of the purchase is expected in June and Hazlitt's plans to assume management of the facility by the end of the year.
Last fall, Constellation announced the plan to close the Widmer Winery in 2011 and to donate the property to RIT. Constellation then began working with the university and economic development officials in Ontario County to find an appropriate use for the property. During the course of these efforts, an opportunity presented itself to keep Widmer as a functioning winery. As a result, Constellation and RIT jointly decided to enter into the deal with Hazlitt's.
RIT intends to work directly with Hazlitt's to create appropriate educational programming for the university's technology programs, sustainability efforts and its School of Hospitality and Service Management. Constellation intends to make a significant donation to RIT to further the university's commitment to the community, education and the New York wine industry.
"This opportunity is a true public-private partnership and we are very pleased to have participated in this unique collaboration," says RIT President Bill Destler.
"Together, the organizations involved have created a unique opportunity that will preserve a historic landmark in the upstate New York area as a functioning winery," adds Rob Sands, president and chief executive officer of Constellation Brands. "We appreciate all the efforts by people from the many organizations involved that have gone into making this agreement a reality."
Hazlitt's will utilize the facility to produce its core brands of Red Cat, White Cat, Cabin Fever, and Bramble Berry and expects to employ more than 20 people within the next 2 years.