Alonzo channels legal career into woodworking creations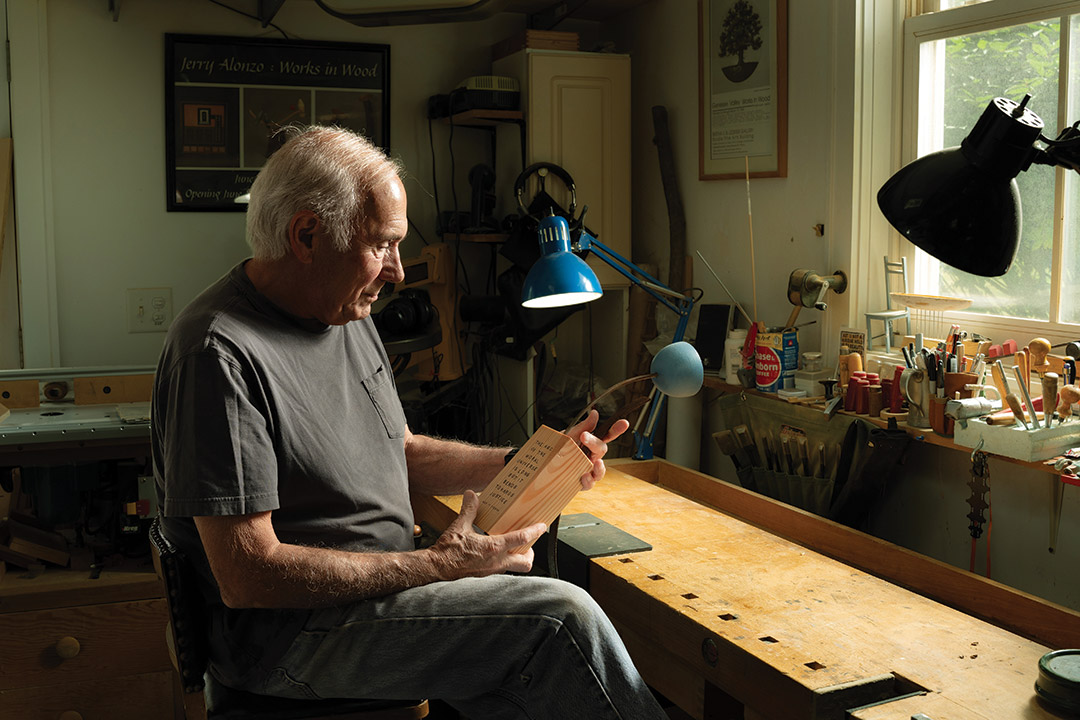 Jerry Alonzo '90 MFA (woodworking and furniture design) has always been a builder.
"I've never been without tools. That's just who I am," said Alonzo. "When I went to college, I brought tools. When I went to law school, I brought my tools. Building was part of my identity."
Alonzo, from Geneseo, N.Y., worked as a lawyer and judge for over 40 years, but his love for woodworking never strayed. Now, he channels experiences from his career into his art to create thought-provoking pieces that prompt viewers to think critically about the legal system and, ultimately, the true meaning of justice.
His journey from a hobbyist's passion to a formal education in woodworking and furniture design started with the Rochester Woodworkers Society.
"They would bring in national speakers for the group to learn from. I remember two of them I attended, one was a talk by furniture maker Sam Maloof and the other was by William Keyser, a furniture maker, artist, and professor at RIT," said Alonzo. "After listening to their stories, I knew that I wanted to be like them."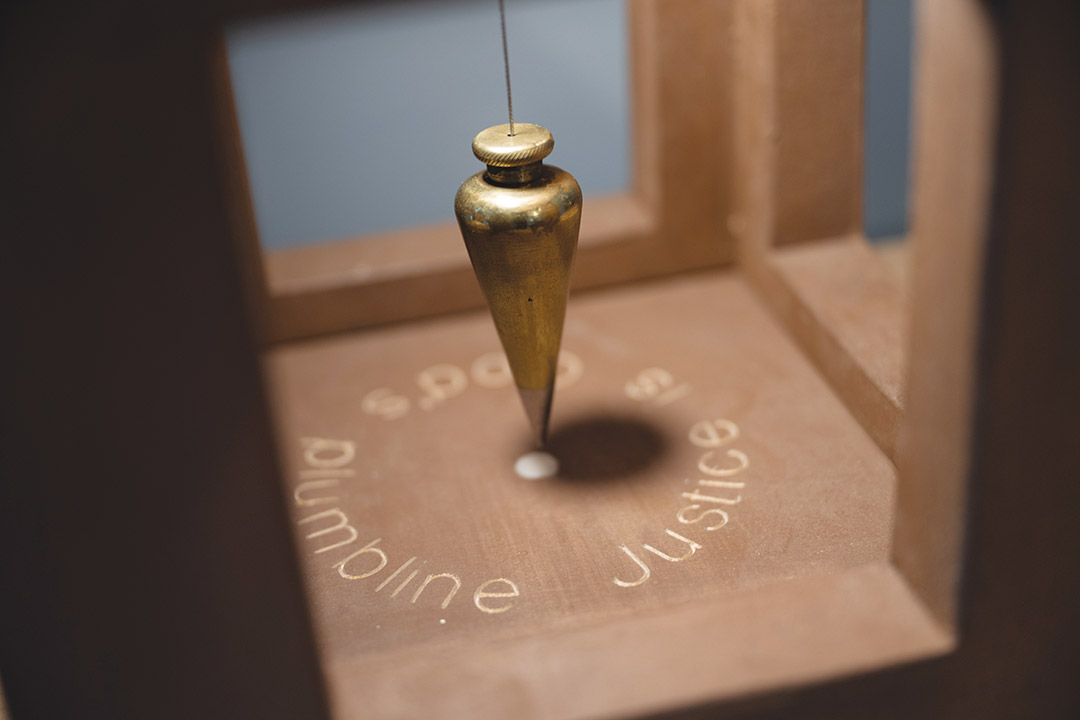 Provided photo
With a blessing from his wife, Alonzo put in his first application to RIT. However, he was denied because he didn't have any studio credit hours, a requirement that would traditionally be fulfilled through an undergraduate art degree. Thankfully, the administration liked his portfolio and invited him to apply again with one condition—he had to complete 75 studio hours, all while working his full-time job as a lawyer.
"I went to SUNY Geneseo and I took every studio class I could," said Alonzo. "Everything was pretty close by, so I'd go to close a real estate deal at the courthouse and then I'd run over, take my dress clothes off, and put on a shop apron to throw some pots."
After three years, Alonzo reapplied to RIT and was accepted to the furniture design master's program. To balance his work and studies, he closed his law practice and worked part-time as a local court justice. After graduating, he split his weeks between practicing law and furniture making.
While some may assume his career in law would be separate from his work as an artist, Alonzo found that woodworking helped him process some of his own thoughts and questions about justice and the legal system.
"I would take what I would learn and observe in court and use that, respectfully, in my artwork," said Alonzo. "I'd encounter a story or moment that resonated with me, and that would become my next morning's work."
Topics