Alumna from Japan finds passion for glass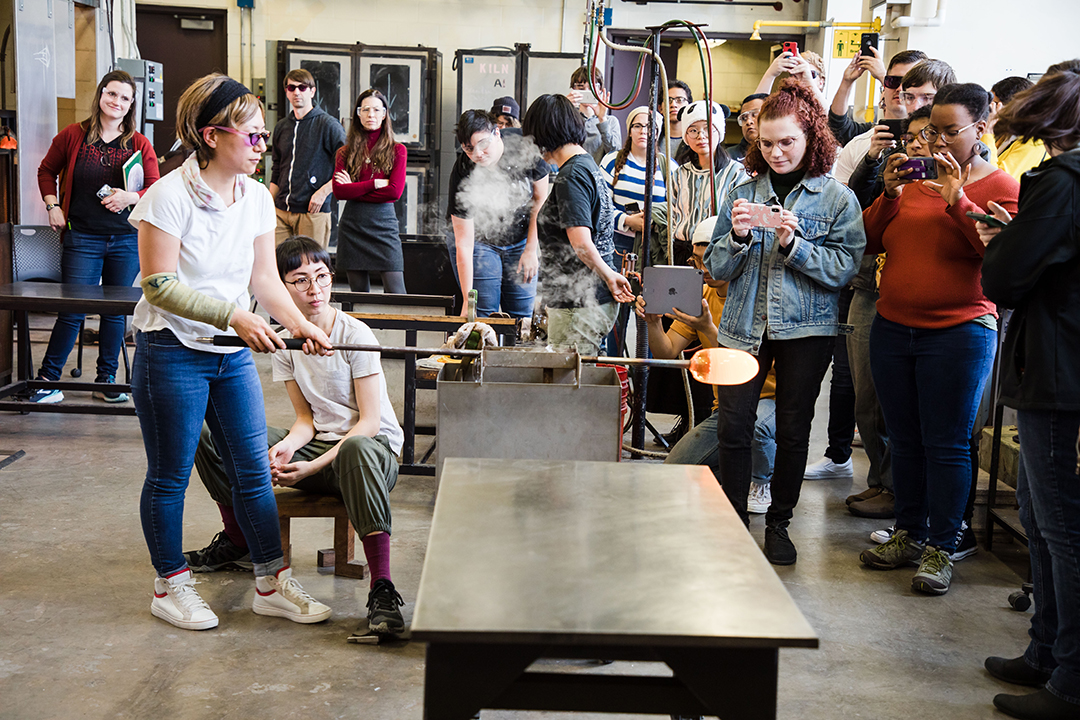 Aya Oki '14 MFA (Glass) has a passion for glass that spans the globe. 
The RIT alumna has been immersed in the art of glassblowing since she was an undergraduate student at Aichi University of Education in Japan. Since graduating from RIT, she has exhibited and taught internationally, developing new work during various artist residencies and fellowships. One such opportunity was being selected for Corning Museum of Glass' Artist-in-Residence program for the month of November.
Oki also serves as a teaching assistant to Katherine Gray at California State University San Bernardino. Gray, a renowned glass artist, was a judge on the popular Netflix show, "Blown Away." Between teaching and creating work during residencies, Oki fully employs the skills she cultivated at RIT.
Question: When did you first begin to take an interest in glass? 
Aya Oki: I wanted to make something with my hands but I didn't have an idea of which material I wanted to use. At Aichi University of Education, there was a craft course and I chose four materials, and then sophomore year I chose two and then junior year you pick one. I was able to try multiple materials and I chose glass when I was a junior. It's the materiality of glass that appeals to me. When I blow glass, it's like I am having a conversation with a friend. I talk to the glass and the glass responds to me and I find my passion from that. 
Question: What moved you to pursue an MFA in the U.S.?
AO: The glass, as fine art, was a movement that came to Japan from the states, but it wasn't just the Studio Glass Movement that got me interested in studying abroad. I wanted to learn and work with my mentors, Katherine Gray (and RIT Glass faculty) Michael Rogers (retired) and Robin Cass. When I was a graduate student in Japan, my professor, he was actually from Texas, asked me to be his TA for a three-week summer program and that changed my life. Everything was new and I met professional artists and made friends. It broadened my mind and became a decisive factor in studying abroad.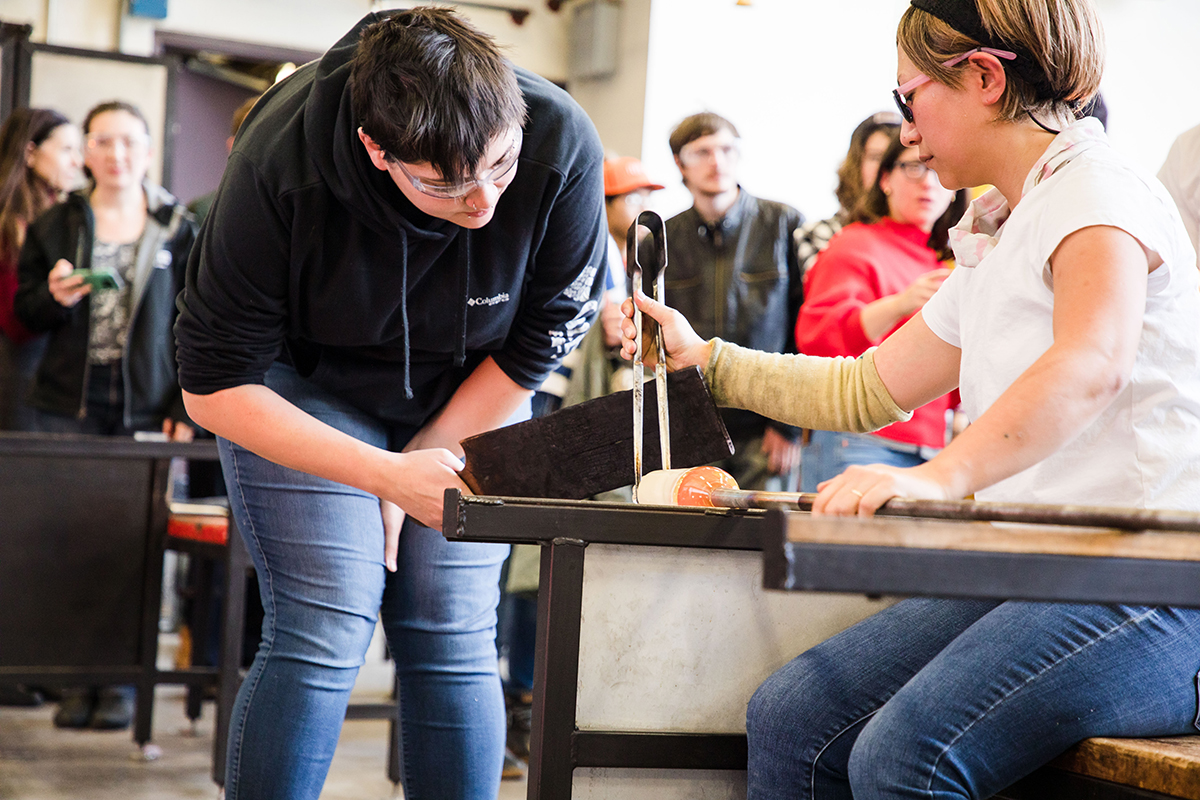 Question: What experiences in RIT's Glass MFA program were most impactful for you? 
AO: At RIT, glass is not just a focus, it's a professional major. While I learned how to blow glass and develop my skills, I also learned how to be an artist using the glass medium and establish myself in the craft. Everyone was passionate, worked hard and encouraged one another. The professors were highly skilled and inspiring. It was great to have been a part of that environment. 
Question: What was your reaction when you learned you were chosen for the Corning Museum of Glass residency?
AO: The Artist-in-Residence opportunity is by application. I applied twice before, so when I heard the news that I had gotten it, I was so happy. It's rather competitive. I will be there for a month and during that time I am going to pursue and define a series that I've been working on that incorporates bubbles, pattern, color and lines. I am hoping to complete a new piece where I will be sucking in the bubbles inside of my sculpture — so inhaling rather than exhaling when I blow. Most of what I'll be doing at Corning will be new work with lots of experimentation. Afterwards, I will donate a piece for them to show at the museum.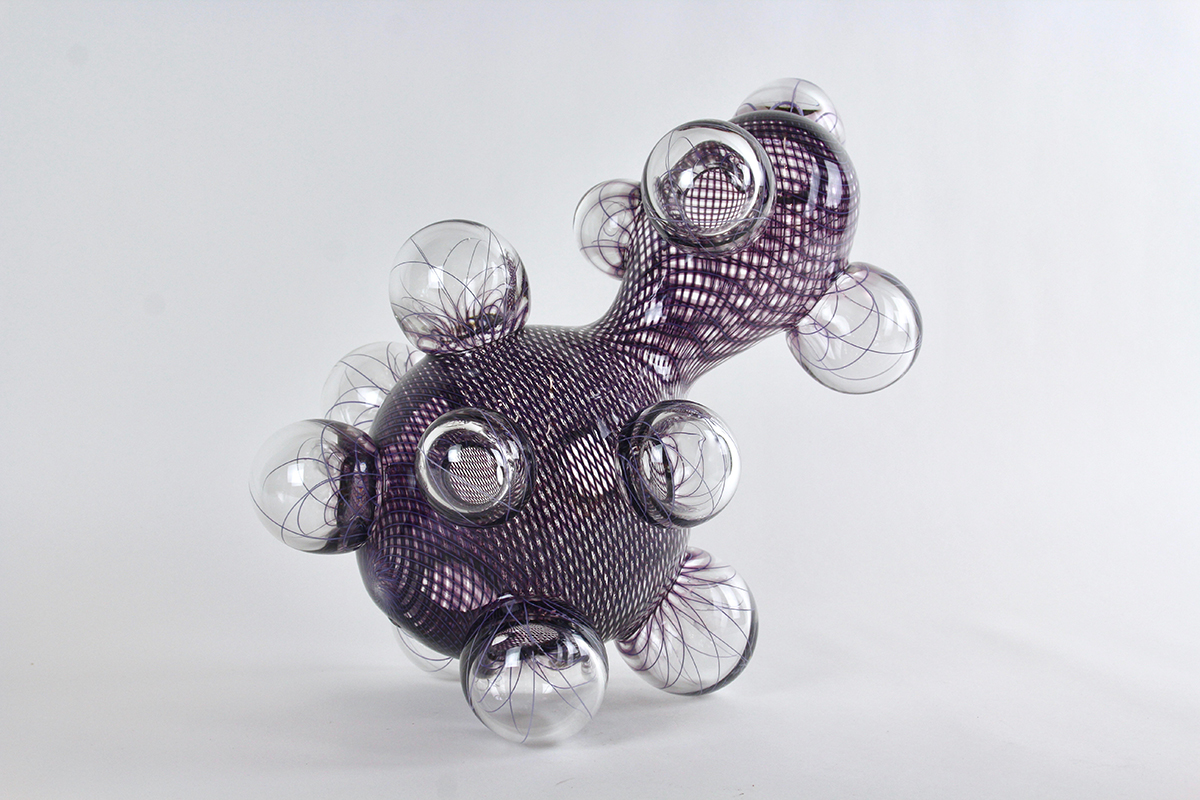 Question: Where do you show most of your work? 
AO: My work has been shown at many museums and exhibitions across the country. One of my pieces is part of Corning Museum of Glass' exhibit called 'New Glass Now.' It's on display until Jan. 5. Every year there's a magazine competition and they choose 100 pieces of work (from artists around the world, to show to breadth and depth of contemporary glassmaking).
Question: What advice do you have for prospective or current students? 
AO: You will learn how to be professional artists at RIT, so prepare for that. I think it's different at RIT than at many other schools and I'm very excited about this program. The students are very lucky to be here and learn from established professionals. The classes are great, the studios are amazing and Corning is so close — you can really immerse yourself in this medium at RIT.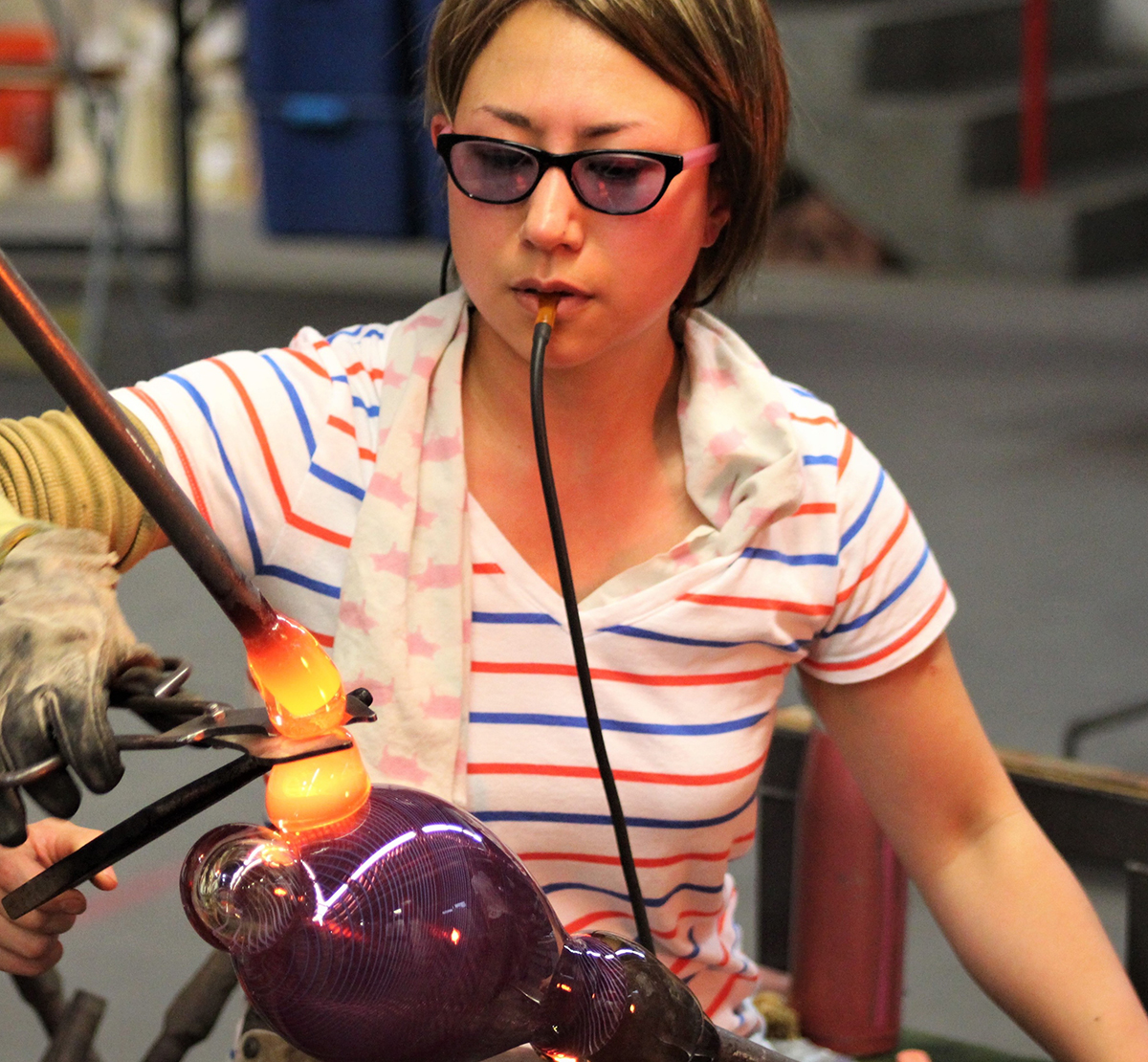 Topics