May 9, 2022
by Rich Kiley
Alumna takes passion for sustainable architecture to Vermont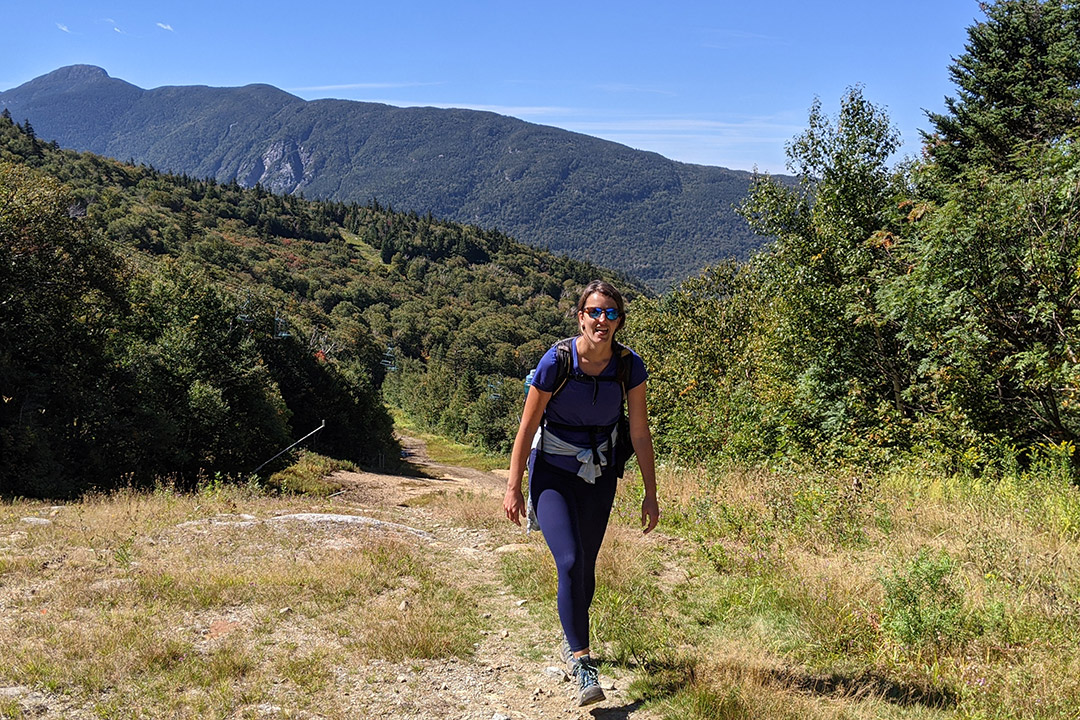 Catherine C. Lange '16 M.Arch (architecture) developed a passion for sustainable architecture when she learned the impact the world's built environment has on climate change, and that buildings designed to limit humanity's impact on the planet's resources offer a real and pressing opportunity to combat the climate crisis.
"Forty percent of the world's GHG (greenhouse gas) emissions come from buildings—the majority of that from operating energy," she said.
Since graduating from RIT's Golisano Institute for Sustainability, Lange's career path has taken her to Vermont, where she is an architect at Freeman French Freeman (FFF), a Burlington, Vt., firm founded in 1937 by pioneering female architect Ruth Freeman.
Today, FFF designs many of the Green Mountain State's largest, most complex—and yes, sustainable—buildings.
In 2020, Lange helped the firm join the 2030 Challenge, committing to design all projects to be net zero carbon by the year 2030. "We have published a Sustainability Action Plan, which outlines how we plan to meet that goal, and why it is imperative that we achieve it."
Since arriving in 2017, Lange has worked on a number of the firm's most high-profile projects, including an urban, mixed-use building in Burlington; a hotel and recreation center in South Burlington; and the Greater Burlington YMCA, among others.
She was promoted to associate principal in 2019, joining FFF's fifth generation of ownership and becoming the first woman owner since its founding 85 years ago.
Lange also has become actively involved in the local community and state, including volunteering with the board of directors for the state American Institute of Architects (AIA) chapter, where she now serves as president.
"In this role, I am setting the direction for AIA Vermont; my priorities for the year are climate and social justice," said Lange, who was AIA New York State "Student of the Year" at RIT in 2015.
Lange also served as a non-voting member of RIT M.Arch's recent National Architectural Accreditation Board's (NAAB) continuing accreditation site visit, held (virtually) in March 2020. The program, established in 2011, received high laudatory remarks and met two items "with distinction" while receiving a full eight-year reaccreditation.
"What I love about RIT's architecture program is its core belief that there is no longer value in architecture that is not sustainable. At RIT, we were learning the science of sustainability, and were able to immediately put it into practice in our studio courses," she said. "This integration was so beneficial to learning, as we were able to reinforce the connection between buildings and climate on a daily basis."
Topics