Alumni pitch business on 'Shark Tank'
Nathan Coleman and James Brooks market Elephant Pants to help save an endangered species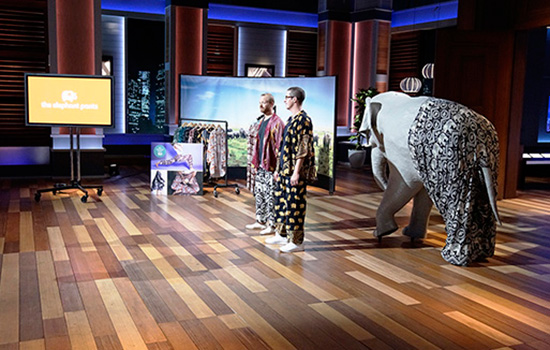 Would a mission to save elephants and a harem-style pants apparel line have enough trunk appeal to savvy investors of the wildly popular ABC show Shark Tank?
Two Rochester Institute of Technology alumni from Saunders College of Business are betting their company's unique product line of The Elephant Pants will end up in a negotiated deal with one or more sharks when the show airs at 9 p.m. Friday, Feb. 24.
Nathan Coleman '09 (marketing) from Ossining, N.Y., and James Brooks '09 (international business) from Schenectady, N.Y., discovered their entrepreneurial American dream during a trip to Thailand in 2013 when they discovered wearable art—a harem-style pant with a Thai design that was comfortable, trendy and sized perfectly for most body types.
After launching a Kickstarter campaign in 2014, the company launched into an e-commerce retail success according to Brooks, who said last year's earnings for the Brooklyn-based business yielded $4.5 million. The company employs 10-12 full- and part-time contractors and works with designers in Thailand and Brooklyn.
In 2015, the partners filled out an application to pitch their product line on Shark Tank in hopes of landing an investment deal.
"We made it through a couple of rounds, and then they told us we weren't a good fit for that season," said Brooks. "We were surprised when we got a call back to submit more material and ended up taping the episode last September.
"Our product line would be an obvious fit with Daymond John and his knowledge of clothing designs, but we also were rooting for Mark Cuban because of his strong investment skills—but all of the sharks are accomplished investors and we welcome any of their ideas in helping our company grow."
Coleman said the company's target demographic is 90 percent female, ages 18-35, who are interested in health and fitness and concerned with giving back, "which is what our company is all about."
"We have a lifelong love for elephants and donate 10 percent of all net proceeds to charitable organizations dedicated to protect and save elephants. When we visited a sanctuary in Thailand and witnessed the conditions elephants live in, we realized the outlook is grim. Based on their population decline the past two decades, elephants can be extinct by 2025.
"So we donate money and that's great—but the biggest value we provide is driving awareness and recognition to the younger generation who are very viral and very vocal about what they believe in. So we want to make change by putting this issue of the plight of elephants in their own backyard."
Although Coleman and Brooks can't reveal the Shark Tank results, both were excited to be participants on the highly rated reality show.
"The amount of exposure for our company to be on national television in front of 10 million people and the advice and support we got from the sharks was invaluable. All we can say is to viewers is to expect some surprises," said Brooks.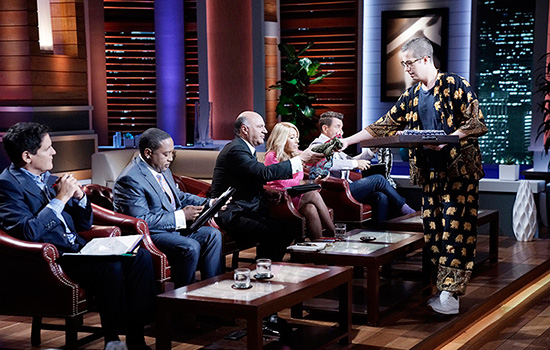 Disney/ABC Television Group
Topics