Alumni Update: Fashion that makes your wallet feel good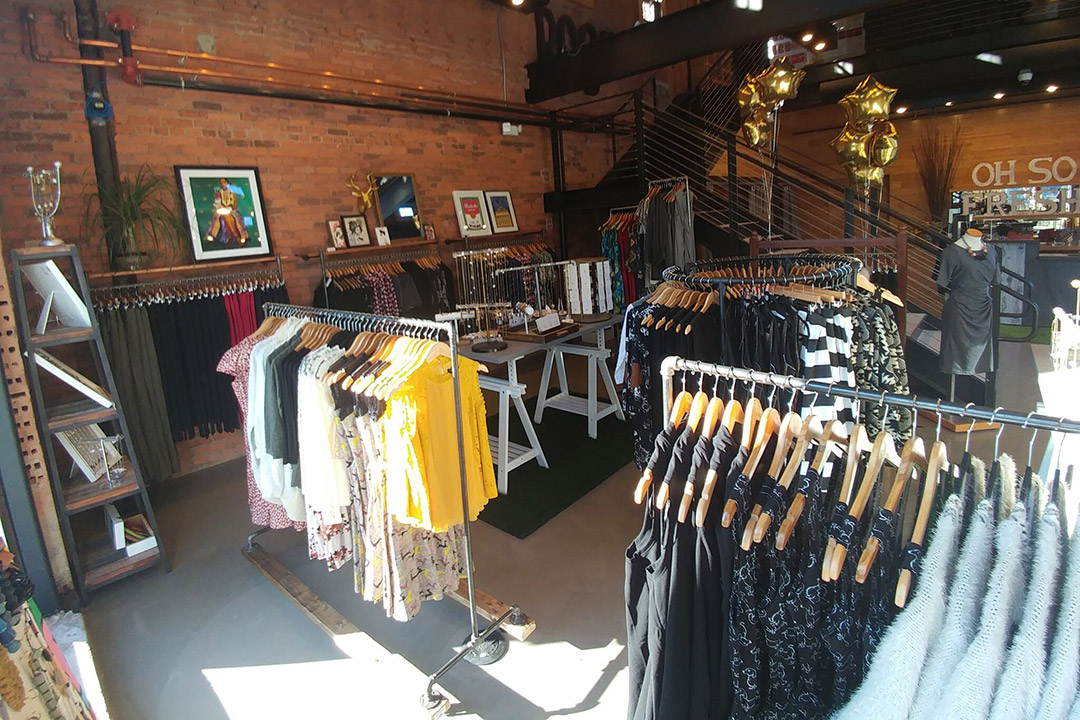 Fashionable boutique clothing usually comes with large price tags. However, at Shop Peppermint and Salty, two boutiques in Rochester owned by Tanvi Asher '10 MFA (industrial design), customers can get a high-end experience at an accessible cost.
Making clothing that is stylish and reasonably priced helped motivate Asher to open her first store, Shop Peppermint, in April 2012. Her newest boutique, Salty, opened six years later in October 2018.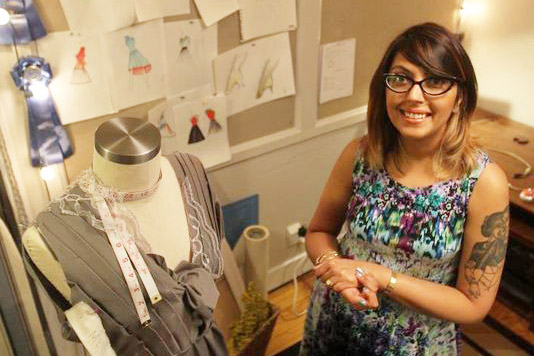 "Clothing makes you feel really good about yourself. A dress, a top, or a new pair of shoes will make you feel like a million bucks, but I don't think something like that should cost a million bucks," said Asher. "Good design doesn't have to come at a hefty price tag."
Asher, from Mumbai, India, fell in love with Rochester when she moved to the city to complete her master's degree in 2006. After she graduated from RIT, Asher did contract work at Bausch & Lomb working with medical packaging.
While working there, she began designing clothes during her free time and would sell them at different consignment shops, local markets, and art shows. When she was laid off from Bausch & Lomb, she decided to open her own storefront.
"I noticed that Rochester did not have a boutique that was catering to young women in terms of accessible fashion and fashion that is within reach. I was sure that I could fill that niche market with my designs."
At the store, customers will find a variety of products, including original clothing  and shoes designed by Asher, jewelry and other accessories, and home décor. There are only six of each clothing design.
In Shop Peppermint, she also sells a wide array of Rochester-themed merchandise.
The accessible and unique fashion isn't confined to the store locations on Culver Road and Park Avenue. Asher also invested in a mobile boutique so she can bring affordable fashion anywhere in Rochester.
On the truck, everything is less than $35, and the space is equipped with a fitting room, dressers, wooden floors—nearly everything a person would expect to find in a traditional boutique.
"We go to areas where the only access people have to clothes is a Walmart. I wanted women everywhere in the city to see that you can have cute fashion without breaking the bank," said Asher.
Catering mainly to young women who are still in or just graduated from college, Asher's two goals for her boutiques are to encourage people to shop locally and show everyone that they don't need to pay hundreds of dollars to get trendy, high-quality clothing. She aims to make her shop reasonable enough that anyone who walks in the door can buy at least one or two items.
"When I was a younger student living on Park Avenue in Rochester, I often would wander into a couple boutiques. I couldn't afford anything in there, but I loved it. I always thought, 'Aw man, I wish I could afford that,' and that feeling always left me feeling a little empty," said Asher. "When I started this, I knew I never wanted a person to feel that way in my boutique."
Topics