Alumni Update: Gaines receives prestigious Edward MacDowell Medal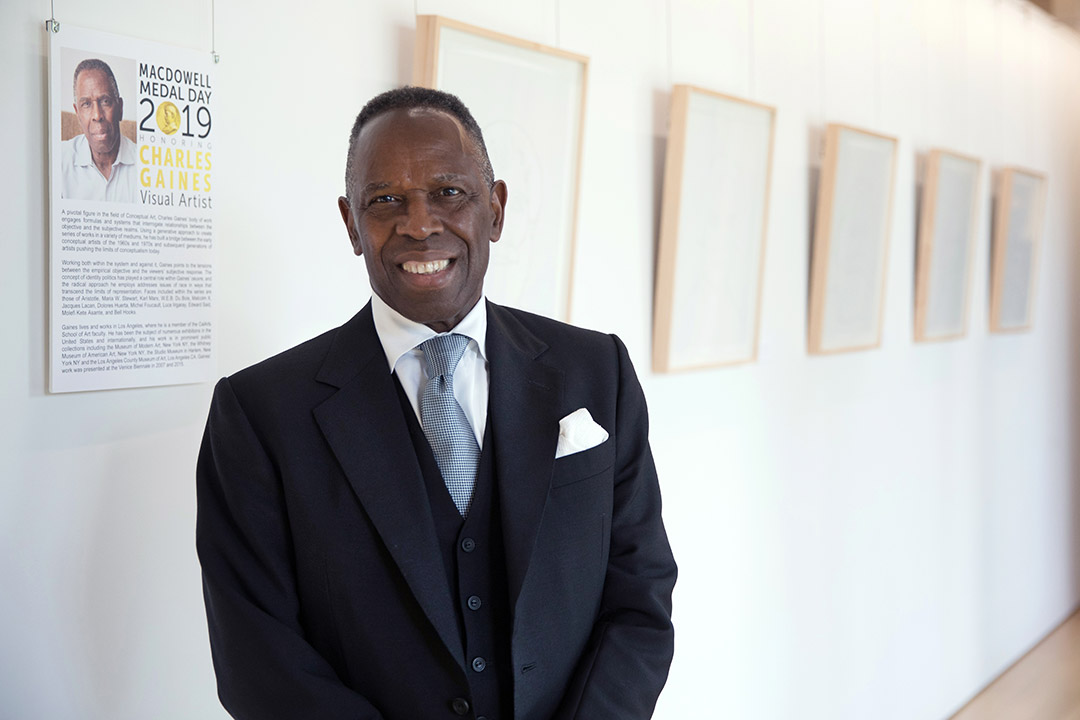 Joanna Eldredge Morrissey, courtesy of The MacDowell Colony
Charles Gaines '67 MFA (art and design) made his name working outside of the boundaries of traditional western art practices. Now, he's on a list of artistic legends as the 60th recipient of the Edward MacDowell Medal.
The Edward MacDowell Award is presented every summer to an American artist who has made an "outstanding contribution to the national culture."
The medal is given to artists of all trades, whether it be musical, written, or visual arts. Previous recipients include Toni Morrison, Nan Goldin, Georgia O'Keefe, Robert Frost, and others.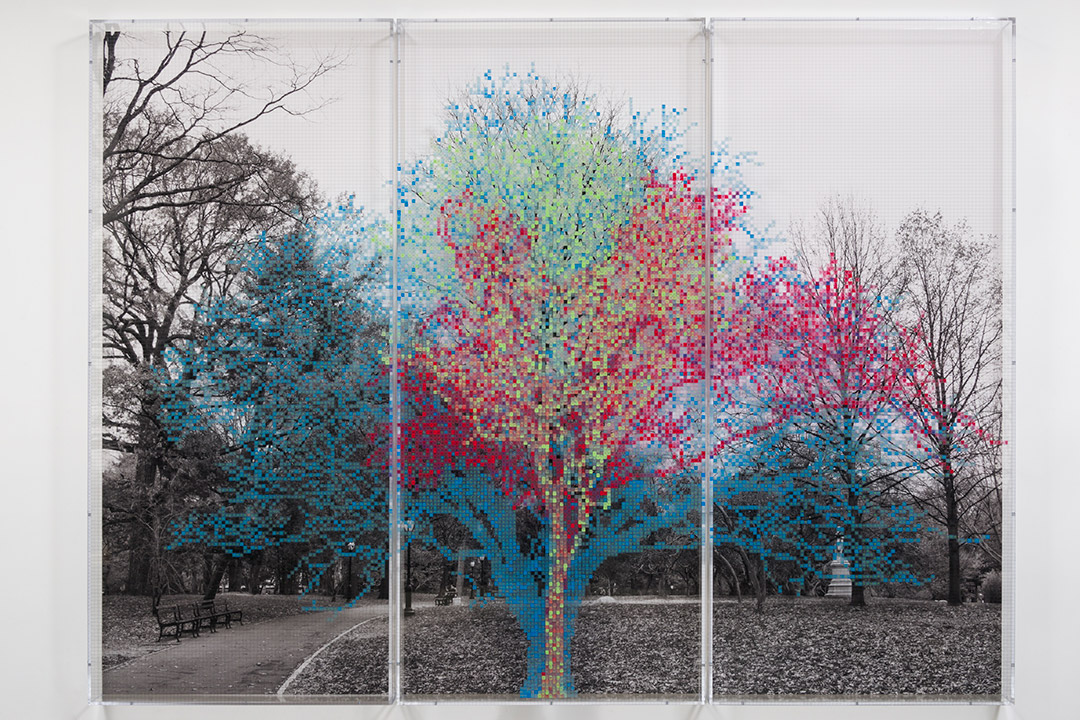 Jeff McLane
"The MacDowell is a funny medal because not everyone has heard of it, but it's one of the most important recognitions you can get as an artist. The history of the medal is really impressive," said Gaines. "When they called me and asked me if I would accept it, I couldn't believe it. I thought someone was playing an April Fools' joke on me."
People saw Gaines had creative talent from a young age and he was encouraged to pursue a career in art or music.
After completing his undergraduate degree from Jersey City State College, he applied and became the first black man to be accepted into RIT's MFA program.
Gaines, from Newark, N.J., learned what it meant to pursue a professional art practice during his time as an RIT student. Rather than working within the structures given to him, he wanted to explore other methods of creating art outside of the status quo, which is part of the reason why his work is so unique.
"Art was defined by intuition and expression. I took the idea of undertaking that binary by introducing the idea of rational systems to art making. By using rational systems, I would form a critique of the standard western practices of making art. Even though I thought it was purely a conceptual critique, I really started doing it because it's also a reflection of my own temperament and interests," said Gaines.
After graduating, Gaines taught art at Mississippi Valley State University for one year before accepting a job at Fresno State University.
Now, he lives in Los Angeles, owns his own art studio, and teaches at the California Institute of the Arts because he enjoys working with students.
Like many of the professionals before him, Gaines sees this award as a benchmark of his progress, and he feels his art and vibrant career can only improve from here.
"It's hard to imagine that you are properly located in that kind of company. My friends always tell me that I underestimate myself," said Gaines. "But the people on that list, to me, are super-humans. They've reached the maximum point of contributions to society. I don't feel that way about myself, but, the more I think about it, they probably didn't either."
Topics