Alumni use talents during pandemic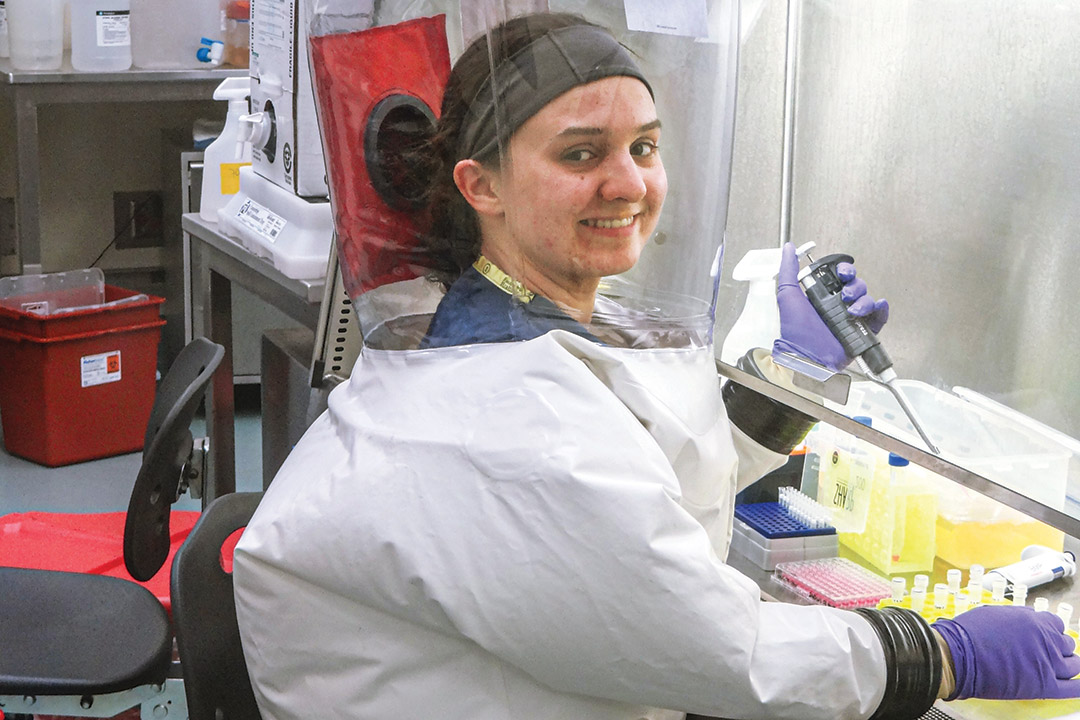 RIT alumni continue to give back during the pandemic, helping people, companies, and health care facilities in need.
Here are a few examples:
Christopher Tanski '00 (information technology) oversaw every medical professional treating coronavirus patients at the Jacob K. Javits Convention Center field hospital in New York City.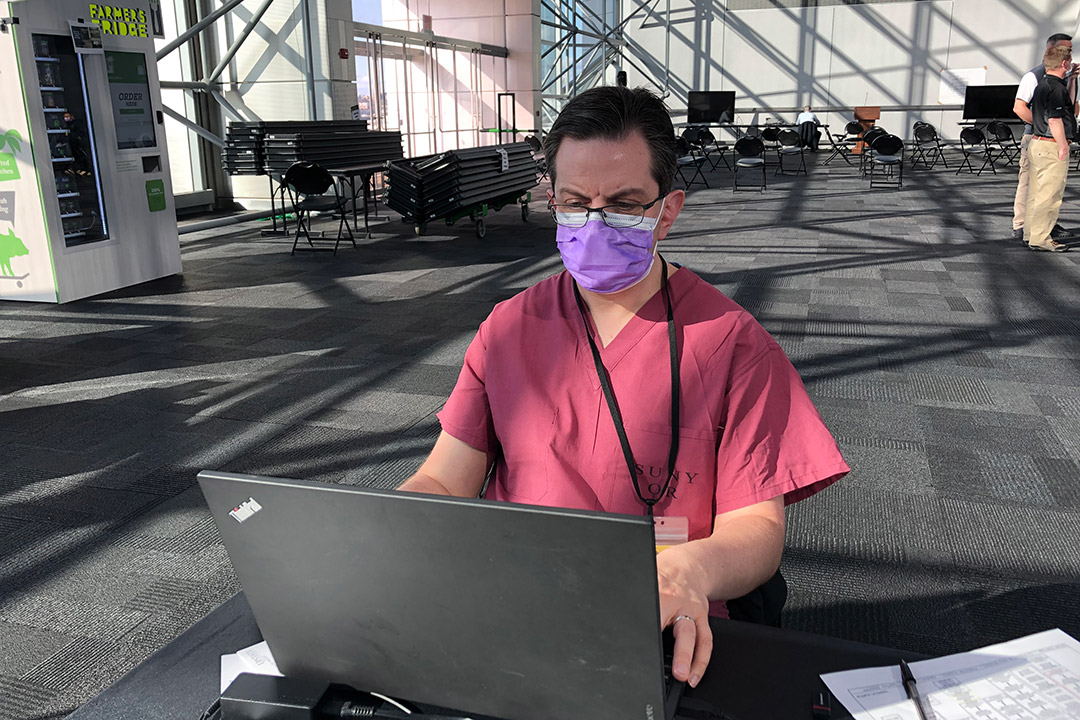 Tanski works at SUNY Upstate Medical University, where he is an attending physician and assistant professor of emergency medicine.
He started serving as the chief medical officer for field hospitals on April 9 and completed the job on May 9.
The Javits Center was transformed into a field hospital with the capacity to treat up to 3,000 patients in early April. It alleviated stress on the New York City hospital system when the state had more coronavirus cases than any country in the world.
Corey Mack '11 (mechanical engineering technology) built emergency ventilators with help from other alumni, former faculty members, and friends of the university.
Former Student Government president Nick Giordano '16 (management information systems) created a website template that helps communities track and manage the spread of the virus.
Maria Romero-Creel '17 (biomedical engineering) and Wendy Salamone '10 (biotechnology) contributed to the antibody test that was launched by Ortho Clinical Diagnostics.
Callie Donahue '18 (biotechnology and molecular bioscience), a Ph.D. student at Boston University, was part of a team of researchers testing drugs on human cells infected with COVID-19 to find medicine that can be used as a treatment.
Ron Ricotta '79 (accounting) retooled his injection molding company, Century Mold, to produce thousands of face shields for medical workers.
Jeff Benck '88 (mechanical engineering) is the president and CEO of Benchmark, a global provider of engineering, design, and manufacturing services. The company worked with multiple clients making products that will help treat patients infected with COVID-19.
Topics