Another Round: Alumni craft beer and open breweries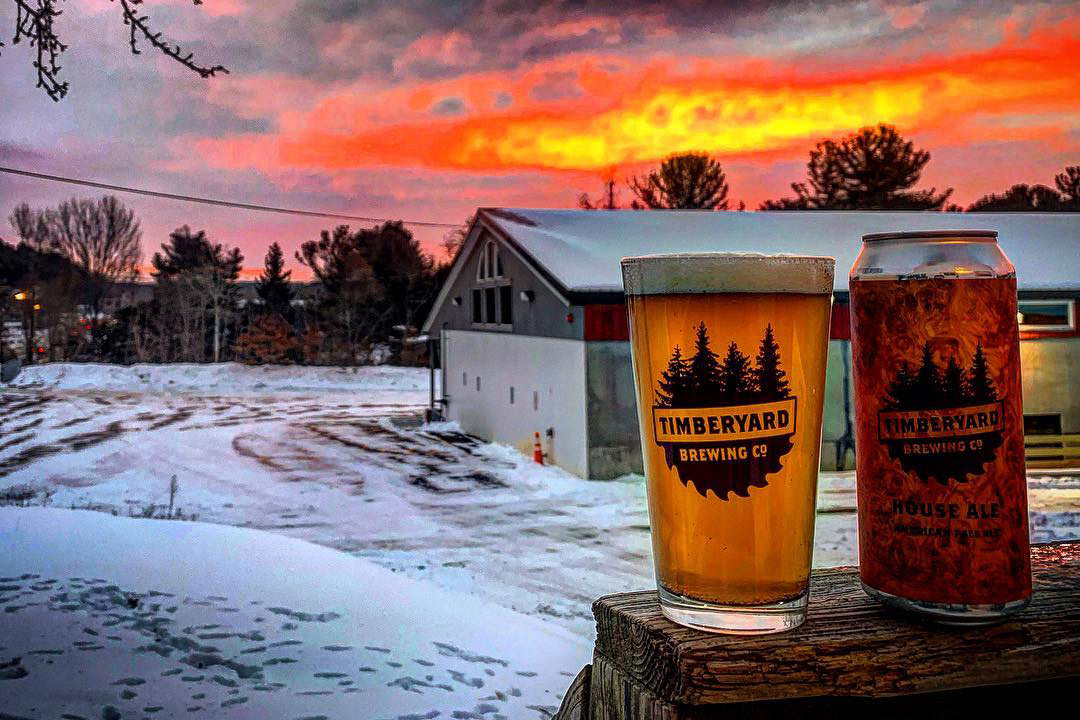 Jeff McCullor '04 misses sitting down at a table and getting to know a group of strangers over a pint of beer at his brewery. However, the Erie Ale Works owner isn't letting the pandemic halt his business entirely. He has invested in his own canning equipment, so he can increase distribution.
About this Story
Last year, RIT University Magazine highlighted 13 breweries owned by RIT alumni. This story includes some more. Read about the first 13 breweries featured.
Tom Sutter '84, another brewery owner in Massachusetts, is using this time to expand his facilities, so he can create a sour and barrel-aged beer program.
More than a dozen RIT alumni have tapped into the craft-beer boom that has swept across the country. In the past 12 years, the number of craft breweries has more than quadrupled.
Alumni are taking what they learned at RIT and using it to create unique businesses with one thing in common—beer.
Beer Tree Brew Co.
Port Crane, N.Y.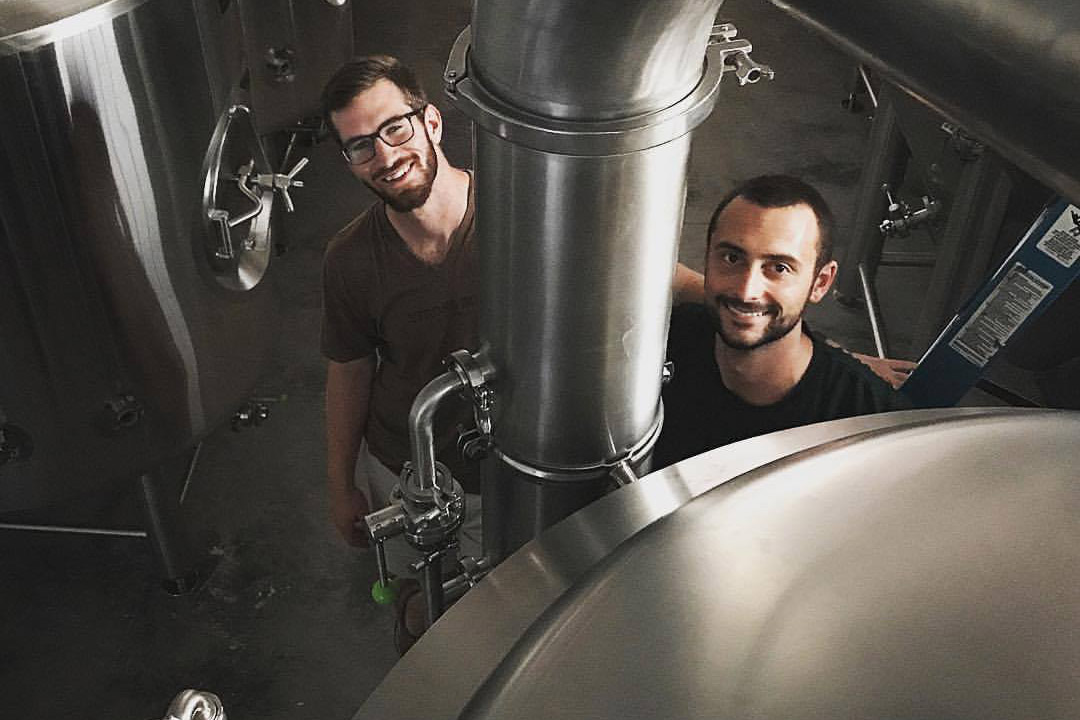 From farm to glass, it's all in the family for Chris Rhoades '16 (mechanical engineering technology), '16 MS (manufacturing and mechanical systems integration) and his brother-in-law Brendan Harder '13 (mechanical engineering).
Using hops from the family's central New York hop and grain farm, Rhoades and Harder have gone from weekend brewers to owners of Beer Tree Brew Co., near Binghamton, N.Y. The pair built and opened their hemlock A-frame brewhouse on the farm in 2017. They also opened a factory location in nearby Johnson City in late 2020.
Rhoades has gone from aerospace engineering to working at the brewery full time, while Harder also works as a new product development manager at Amphenol Aerospace. The duo said that they still use what they learned at RIT every day in the brewery.
"We designed and run everything in the buildings ourselves, including the PLC-driven automatic systems that control temperature, steam, and all the essentials for making good beer," said Harder.
Erie Ale Works
Erie, Pa.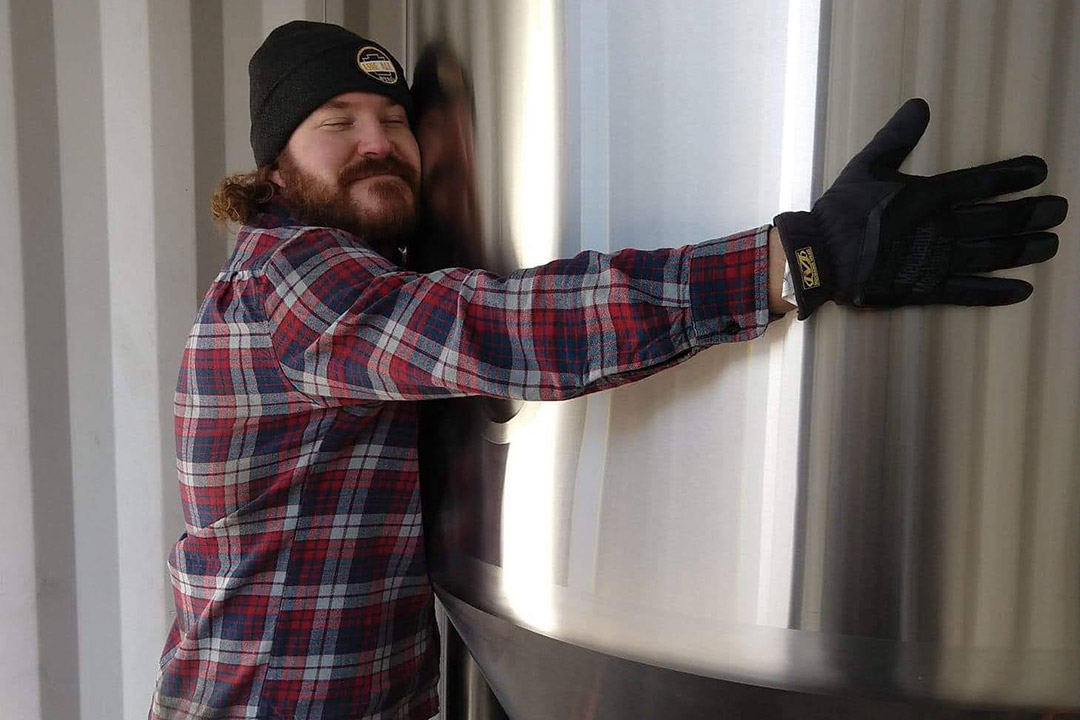 Jeff McCullor '04 (marketing) always has his pitch ready for when someone asks about what he does—or about beer in general.
"That's one thing my professor Philip Tyler taught me about personal selling that I'll never forget," said McCullor.
Since writing up a business plan and opening Erie Ale Works in 2014, McCullor is always looking for new ways to sell his beer. He helped found the Lake Erie Ale Trail, in an effort to work together with other local breweries. Today, there are 13 breweries on the trail passport with two more on the way.
"I also see a better return on digital marketing, as opposed to traditional advertising media,"
said McCullor. "Social media and email is our focus now."
Medusa Brewing Co. and Timberyard Brewing Co.
Hudson, Mass., and East Brookfield, Mass.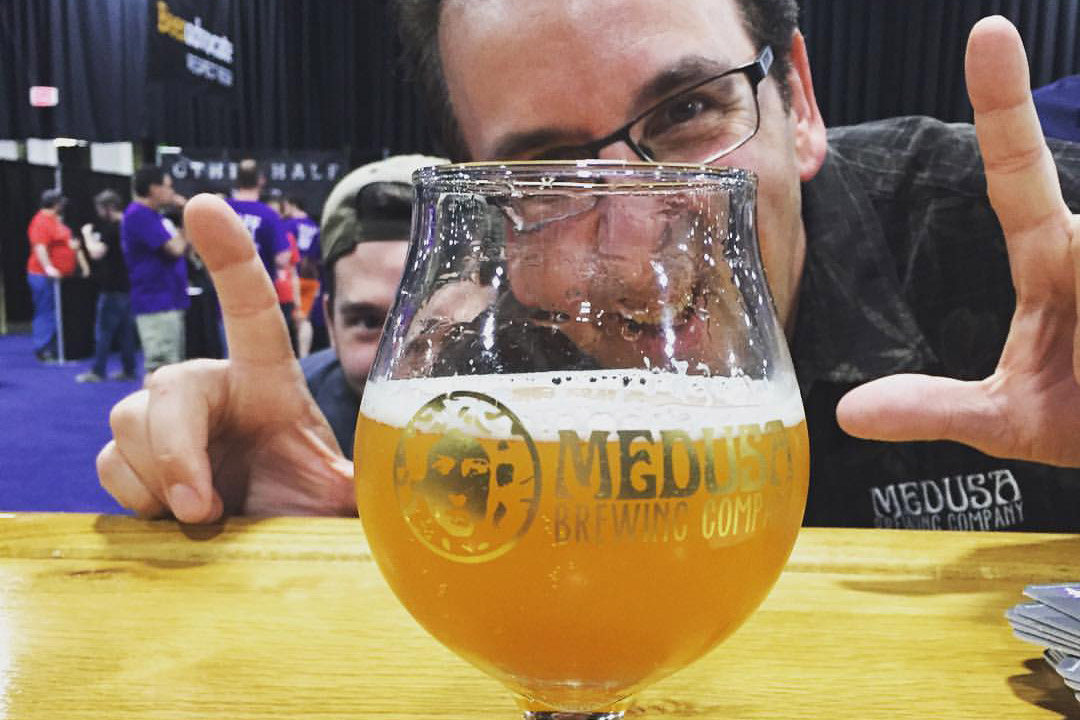 While traveling through Europe as a Dow Chemical research director for many years, Tom Sutter '84 (photographic sciences) grew a fondness for Belgian beer. When he decided that he wanted to challenge himself with a new business, he knew beer was the direction to go.
Working with partners, Sutter opened Medusa Brewing near his home in Massachusetts in 2015. When a friend in a neigh­boring town was looking for help to start Timberyard Brewing in 2018, Sutter knew this would be another good investment.
"In our first year at Medusa, we brewed more than 100 different beers," said Sutter, who also works as an operations director at Kayaku Advanced Materials. "Our taprooms are community based and we have a well-rounded portfolio of beers to go along with that."
Nostrovia Brewing Co.
Erie, Pa.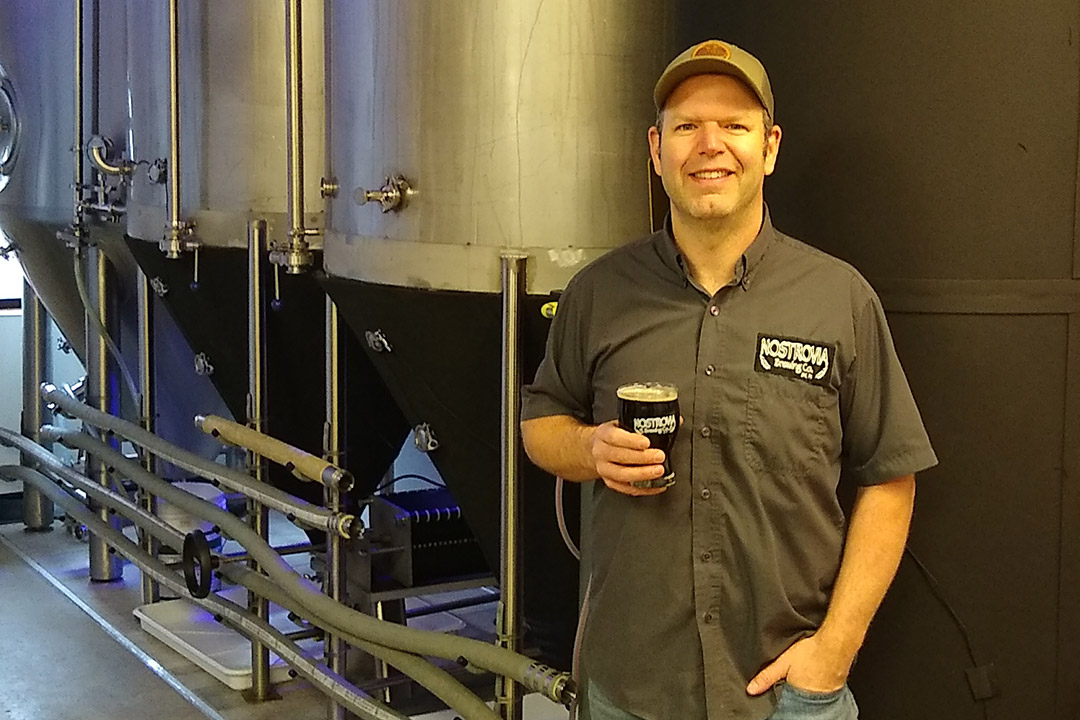 It took Jeff Lukasik '05 (mechanical engineering technology) four years to make his dream a reality. In 2019, he opened Nostrovia Brewing.
"It's been a unique venture because I took a lot of significant steps to minimize risk and overhead," said Lukasik.
Using his engineering background from RIT and his job as a mechanical engineer at Cummins, he designed and fabricated a 10-barrel brewing system in his garage. He then renovated the building that would become the new home for his brewery, gutting all of the plumbing and electrical himself.
The brewery's name, Nostrovia, is an English mispronunciation of an eastern European toast and pays homage to Erie's large Russian and Polish populations.
Wild Run Brewing Co.
Stafford, Va.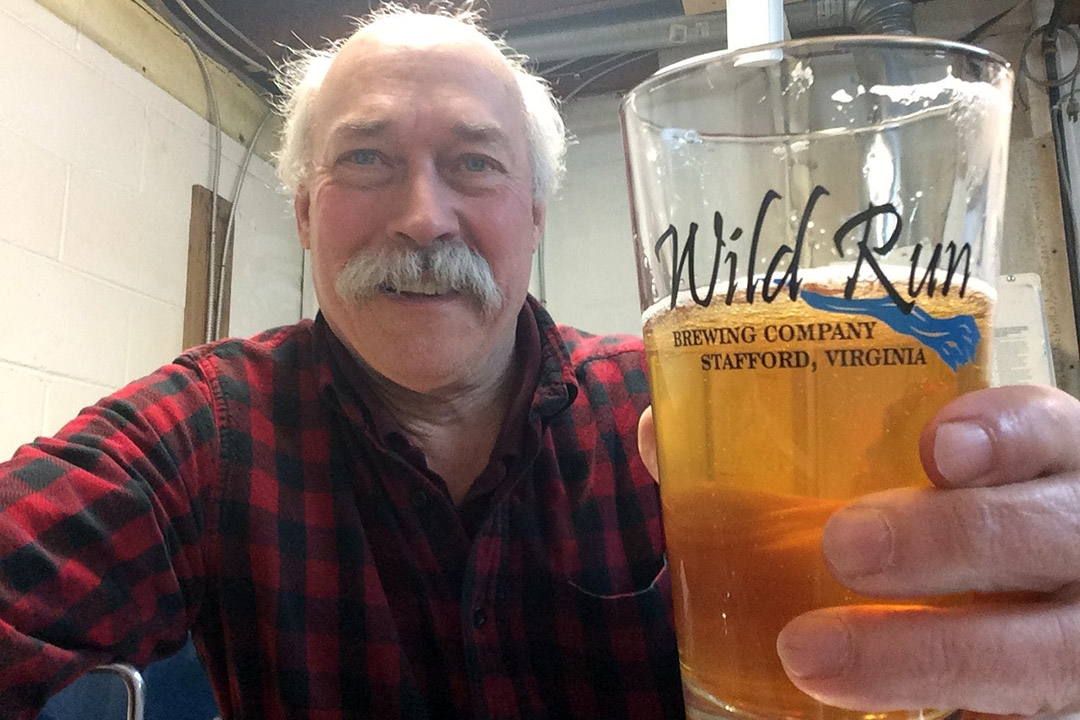 When Everett "Sid" Lovell '80 (mechanical engineering) decided to get out of the corporate world at General Electric, he began looking for a small business that he'd like to own.
He settled on a camp ground and 34 years later he is still running the 20-acre Aquia Pines Camp Resort, less than an hour drive south of Washington, D.C. After years of homebrewing beer, he also opened a tasting room at the camp ground in 2014.
"I really like stouts, but I wasn't a fan of the bitter aspect of the ones I could buy," said Lovell. "So I learned how to make them myself, with an aftertaste that is a lot smoother."
Lovell makes about 100 gallons of beer at a time, so he only sells the beer onsite. Being close to the Marine Corps Base Quantico, many of his brews are military themed.
Related News
Topics