Author Kemba Smith Pradia leads women's summit
Summit features workshops, panels and networking on professional development and relationship communication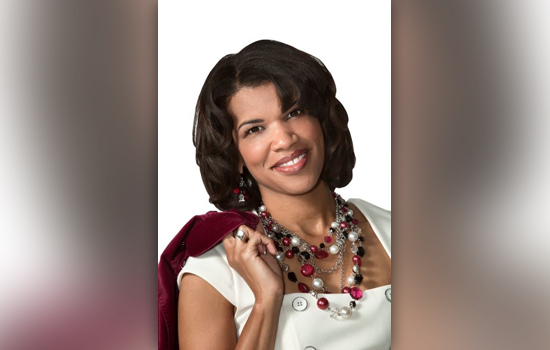 Kemba Smith Pradia, a national motivational speaker, author and advocate for domestic violence prevention, will be the keynote speaker at the 2016 Sister II Sister Summit, being held from 9 a.m. to 3 p.m. on Saturday, Feb. 27, in Louise Slaughter Hall at Rochester Institute of Technology.
The full-day conference is open to area teens and college-age women and will include a variety of workshops, panels and networking opportunities about developing positive self-image, fostering professionalism and promoting personal health. The price is $5 for RIT students, $10 for high school students and college-age students from area universities, and $20 for community members.
Registration can be done online.
While Smith Pradia was in college, she became associated with a major player in a crack cocaine ring in Virginia. Their four-year relationship included physical, mental and emotional abuse, ending in 1994 with Smith Pradia being incarcerated in a federal prison, sentenced to 24 years for drug possession. Her sentence was commuted by then-President Bill Clinton, and she has taken that experience and become an advocate for the consequences of bad decisions and drug policies, particularly for non-violent offenders and first time offenders. She established a charitable foundation to raise awareness about domestic violence, drug abuse and teen pregnancy. In 2013 she published the book Poster Child about her experiences and the effects of incarceration on women. Books will be available for purchase and Smith Pradia will be on hand to sign copies.
Some of the workshops will cover financial strategies, writing for success, civic engagement and academic-work-life balance. Performing at the event will be Afroblaze, RIT's African dance ensemble. The event is sponsored by DIVAS—Determined Individuals Victoriously Achieving Success—a women's empowerment group at RIT in collaboration with RIT's Center for Women & Gender, the Leadership Institute and Community Service Center, RIT Global and the University Writing Program.