Biochemistry student wins fellowship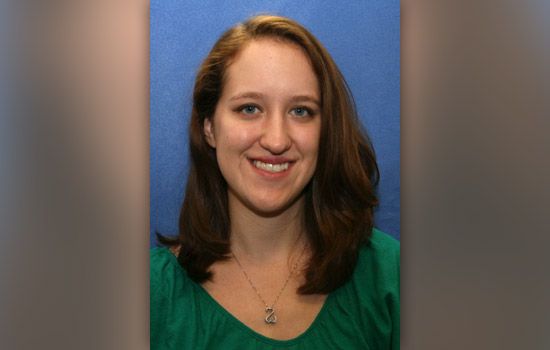 RIT College of Science student Tessa DiDonato was awarded an American Society for Microbiology Undergraduate Research Fellowship.
DiDonato, from Douglas, Mass., is a fourth-year biochemistry major and a student in the RIT Honors Program.
The competitive undergraduate fellowship is awarded to students like DiDonato, who are interested in pursuing graduate careers in microbiology. Award recipients receive a stipend of up to $4,000, a two-year student membership to the society and reimbursement for travel expenses to the 114th American Society for Microbiology General Meeting and the society's Capstone Institute in Boston.
DiDonato studies Diadenosine polyphosphatases/ mRNA decapping enzymes of the Nudix Hydrolase Superfamily, which could be novel antibiotic targets. She has conducted research since her freshman year under the guidance of her mentor Suzanne O'Handley, associate professor in School of Chemistry and Materials Sciences in RIT's College of Science.
"I am extremely fascinated by infectious diseases and in understanding the molecular processes involved in the pathogens that cause these diseases," DiDonato says. "I plan on pursuing my Ph.D. and ultimately do research and teach at the university level."