Bioinformatics major wins prestigious Department of Homeland Security scholarship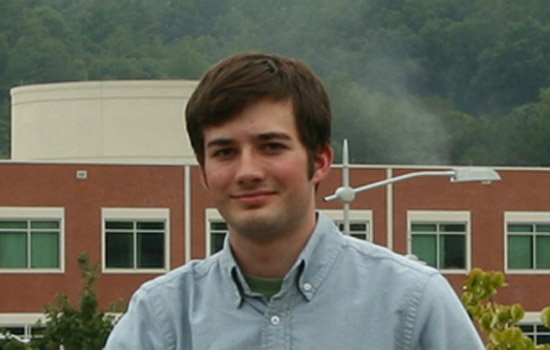 Christopher Tomkins-Tinch's college career just took an interesting twist. The bioinformatics major recently won a prestigious undergraduate scholarship from the Department of Homeland Security. Not only does the two-year scholarship affirm Tomkins-Tinch's career choice, it covers his full tuition and provides a stipend and a summer internship at the agency or an affiliated facility.
Tomkins-Tinch is two years away from earning his BS/MS degree in bioinformatics. He is eager to contribute to the field that grabs his imagination with its blend of biology and computerized analysis and which helped crack the human genome in 2003, sequencing the blueprint of mankind.
"There is still an immense amount to learn about genomics, proteomics and other -omics fields," says Tomkins-Tinch. "Bioscientists are producing a flood of biological data, and are racing to understand it all. Following analysis of these data and system-level understanding, we may see applications in personalized medicine and novel solutions to many different problems. For example, imagine microbes engineered to consume cellulose and produce automobile fuel."
Upon graduation, Tomkins-Tinch will work for at least a year in one of the priority research areas identified by the Department of Homeland Security. His future plans include pursuing a doctoral degree and, possibly, forming a technology start-up company.
Tomkins-Tinch is currently conducting bioinformatics research at Oak Ridge National Laboratory in Oak Ridge, Tenn. It is his third summer at the Department of Energy laboratory most famous for its role in the secret Manhattan Project, which produced the atomic bomb. The lab, which does mostly scientific research now, is a great place to be, Tomkins-Tinch says. "Interesting and brilliant people are everywhere," he says. "Only good can happen when everyone in a room is smarter than you."
"Now is a great time to be involved with public sector science," Tomkins-Tinch adds. "Our government has acknowledged the meaningful impact science can have in meeting today's energy needs, infrastructure demands and security concerns."