Biomedical engineering professor influencing next generation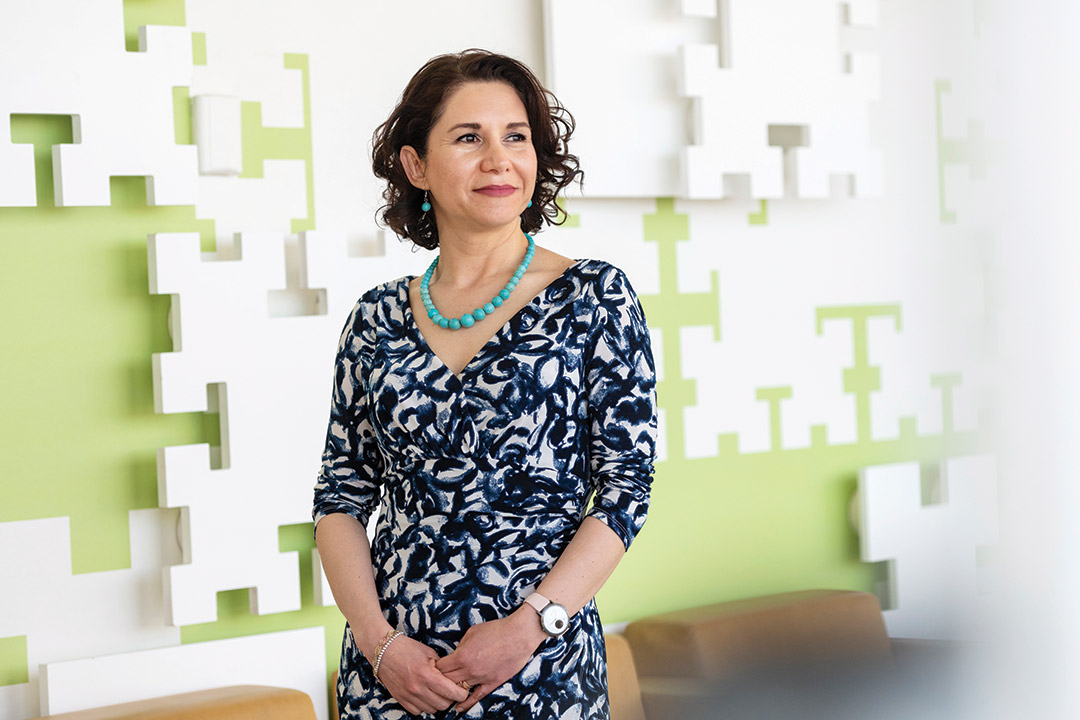 As an expert in microfluidic devices—tiny labs able to decipher bioparticles— Blanca Lapizco-Encinas and her research partners uncovered a mystery in how these particles can be better differentiated.
The professor of biomedical engineering's work has the potential to refine further how diseases such as Ebola or sepsis can be reliably detected—even newer strains or those resistant to antibiotics.
Looking at physics and science as challenging mysteries motivated her. But as much as she has moved her own research forward, she is influencing a new generation of scientists to do the same. Being good researchers starts day one for students in her Microscale Bio-Separations Laboratory in Kate Gleason College of Engineering. Undergraduates are taught concepts, not just techniques.
"My students are not technicians, they are junior scientists, so they need to have knowledge of the phenomena they are studying so they can make their own decisions and be independent thinkers," Lapizco-Encinas said. "We discuss it from the perspective of the fundamentals, the science. A student that knows and is invested in the project is a more productive student. They know this is a huge responsibility when they are doing experiments."
Lapizco-Encinas, RIT's 2021 Trustee Scholar, was recognized with the prestigious honor for excelling in research making an impact, in this instance in biomedical technologies and solutions, and her influence on student learning. Many of her students currently serve in national laboratories such as Ortho Clinical Diagnostics and Johnson & Johnson.
She has been a leader in the field of microfluidics and lab-on-chip devices, a technology that brings small clinical sciences to healthcare where the need to decipher disease progression is essential to managing global health.
"I think my work, the fundamentals we are discovering, is going to help in the future to build analytical systems to detect and differentiate pathogens. My work serves as a platform for designing microsystems for the fast detection and differentiation of pathogens to humans," she said.
Lapizco-Encinas has also made an impact in the area of diversity and inclusion, leading the college's initiatives this past year. She hopes to continue building community within the college, mentoring junior faculty, and improving student and faculty gender diversity.
"Being able to succeed and be an example is important. It doesn't matter where you come from, if you work hard, the work speaks for itself," she said.
"You work hard for your students, they learn, and you have this also as evidence of your work. With female Latina professors being so few, I think it is even more important to leave a mark. It is good to share strategy with a younger version of yourself."