Brooks Bower named Outstanding Alumnus of 2017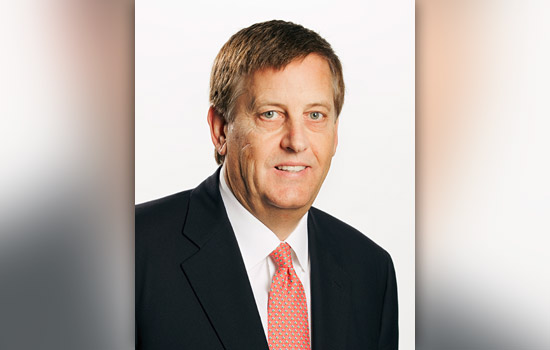 Brooks Bower '74 (printing) attributes much of his success to RIT.
The chairman and CEO of Papercone Corp. said that the education he received at RIT helped him learn how to be a hands-on manager. Living nearly 3,000 miles away from his home in San Francisco taught him responsibility and how to live and interact with people.
"I feel strongly that it is because of my experience at RIT that Papercone has grown into the company it is today," Bower said. "RIT is so instrumental in my career and my success."
Bower will be honored for his ongoing support of the university with the Outstanding Alumnus of 2017 award at the Presidents' Alumni Ball on Oct. 13 during Brick City Homecoming & Family Weekend. The award is the highest honor RIT can bestow upon an alumnus.
Bower said he makes it a priority to give back to his alma mater because of everything RIT has done for him. The RIT Trustee helped the Big Shot team secure Churchill Downs in 2015 and has continually supported the Cary Graphic Arts Collection, including the purchase of the historic Kelmscott/Goudy Hand Press in 2013. Bower collects antique printing presses. "I love printing and the historical aspect of printing," he said.
He also was a member of the presidential search committee for RIT's 10th president, Dave Munson.
Bower joined Papercone, which was started by his father in 1964, two years after he graduated. The company began making paper collars that went over soft drink bottles and then evolved into a specialty envelope business. Bower said the business, based in Louisville, Ky., is continuing to change with the times, now moving into lightweight packaging.
"I rely so much on the basic education I received at RIT," he said. "It was an incredible education."
Related stories:
E. Philip Saunders honored as 2017 Volunteer of the Year
Meet SOIS Distinguished Alumna Barbara-Ann Mattle
Meet CIAS Distinguished Alumnus Gerald J. Hace
Meet SCB Distinguished Alumnus Gerald McCue
Meet NTID Distinguished Alumni Barbara Ray and Samuel Holcomb
Meet COLA Distinguished Alumnus Michael Ciminelli
Meet KGCOE Distinguished Alumnus Paul Kayser
Meet CHST Distinguished Alumna Penny Kris-Etherton
Meet GCCIS Distinguished Alumnus Ralph Derrickson
Meet CAST Distinguished Alumnus Thomas Trytek
Topics