Campus leaders approve semester calendar
First classes in the semester model begin Aug. 26, 2013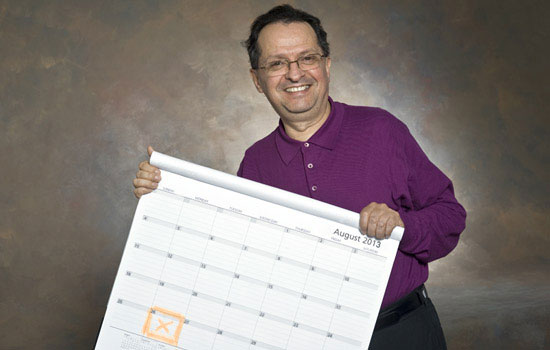 A. Sue Weisler
RIT has taken an important step toward its transition as a semester school. President Bill Destler announced that he has approved a recommendation by the university's governance groups for a new calendar to accommodate the conversion scheduled for the 2013–2014 academic year.
Classes for fall 2013 will commence on Monday, Aug. 26. Details of the official semester calendar are now available online. Three semester calendar options were initially submitted for consideration, and Destler states the final calendar is a slightly modified version of one of those original proposals.
"I am extremely grateful to the broad campus community for the thoughtful and diligent approach taken to helping the university's leadership arrive at this decision," he says.
Work continues on other aspects of the conversion, including the redesign of RIT's curricula and the creation of the 2013–2014 course schedule. According to Fernando Naveda, calendar conversion director, more than 120 academic programs have been evaluated and approved by the New York State Department of Education. The entire approval process is scheduled to conclude by summer.
Beginning this fall, advisors will start holding one-on-one meetings with students to create an individual plan to help each student navigate the transition from quarters. RIT has hired and trained 10 new advisors, and four more will be added to the staff this summer. Additionally, the entire advising team will receive training on a new student information system, which becomes operational in time for the 2012–2013 academic year.
At the heart of the semester conversion process is a pledge by the university that no student be negatively impact, specifically in terms of additional time or cost that might otherwise be incurred on the road to graduation.
"This is a transformative opportunity for RIT, and we must ensure that every aspect of the semester conversion only serves to enhance student success," concludes Destler.