Christine Sun Kim: From RIT/NTID alum to international artist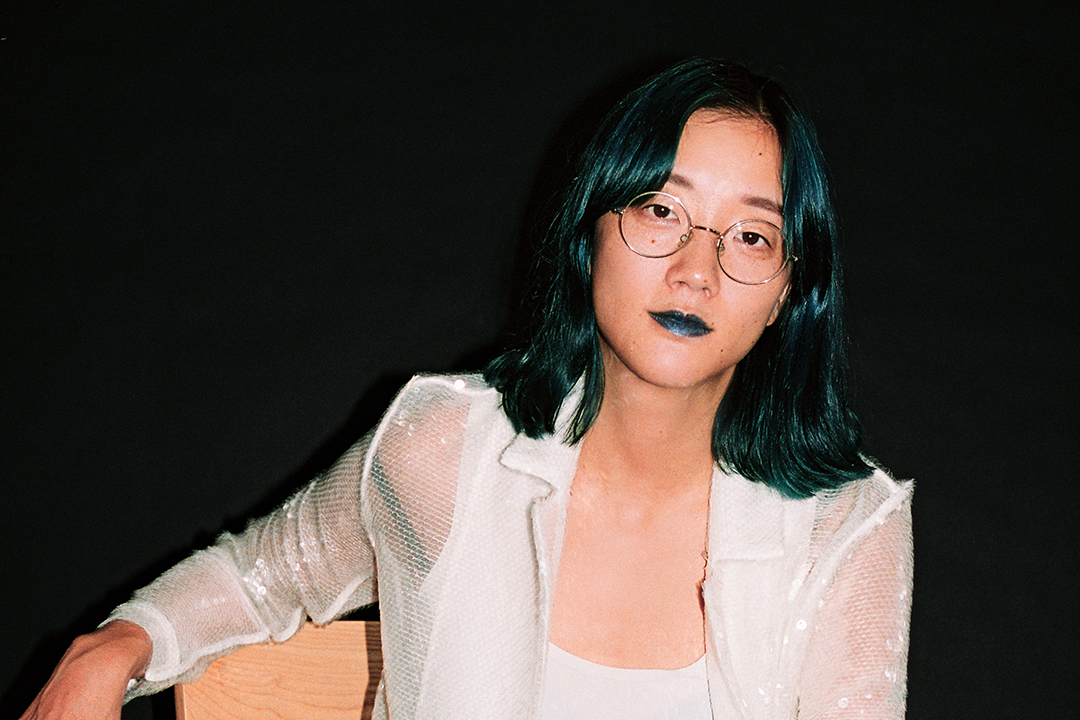 Lexi Sun
Christine Sun Kim ('02), a Berlin, Germany-based sound artist who recently had two of her works purchased by the Smithsonian Museum of American Art and was recently awarded one of the first Disability Futures fellowships, characterizes herself as a bit of a "late bloomer."
That may be putting it mildly.
Kim attended University High School, home to one of the largest deaf and hard-of-hearing mainstream programs in the United States. She recalls her years at RIT/NTID as "about developing my personal identity."
Kim had her reasons for attending RIT/NTID as a member of the first entering class of the College of Imaging Arts and Sciences (now College of Art and Design)'s program in New Media Design.
Her older sister, also Deaf, attended California State University, Northridge (CSUN). Wanting to chart her own course while avoiding the additional complications involved in seeking accommodations as a deaf student, Kim chose RIT/NTID.  RIT's superior course offerings and art-related programs clinched it for her. "What I wasn't prepared for at all," says the Southern California native, "was the winter!"
RIT/NTID offered the added advantage of being similar to her previous academic experience. Mainstreamed full-time starting in the sixth grade, Kim graduated with more than 30 other deaf students in her class at University High School. She and her classmates attended school activities and sporting events together, and she views it as though "there was a deaf school within the high school," a similar arrangement to NTID's relationship with RIT.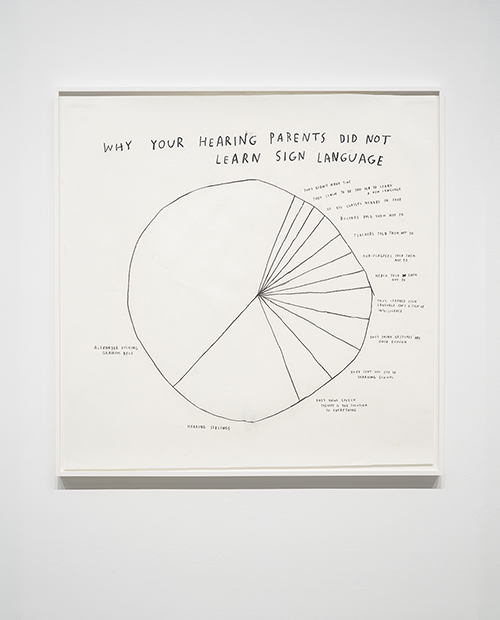 Growing up, Kim doesn't remember much encouragement to pursue art as a career option. Although she had art tutors and enjoyed drawing Biblical characters and scenes in church every Sunday, her education centered around science, math and languages. Still, the light peeked through from time to time.
"I remember this amazing Deaf papermaking teacher who visited my elementary school several times," says Kim. "I don't remember her name, unfortunately, but she left a huge impression on me."
After her arrival at RIT/NTID, she recalls, she took several elective art classes in the evenings, which came with a small studio of her own. "I was totally enamored," says Kim. She adds, "I had Marlene Elliott as my interpreter, and I absolutely loved working with her because she really showed me what the deal is about art."
Kim's desire to be an artist started early and never stopped, but she was wary at first. It wasn't until she decided to wholly commit to art as her only career option that she was able to find the courage to push through. After graduating from RIT/NTID in 2002, she moved to New York City to capitalize on the art community there.
After two years of working in various jobs, she decided to pursue a Master of Fine Arts degree at the School of Visual Arts. That eventually won her a position as an educator at the Whitney Museum in New York City and as an archivist at W.W. Norton and Co., a publishing company. "I stayed at both jobs for years because I had great bosses," she says. "The Whitney job also gave me access to American art history, and the Norton job let me grow my skills with organization and time management."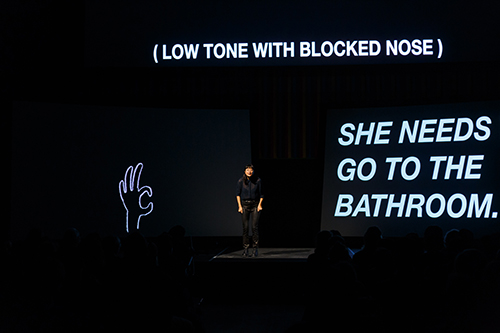 It wasn't until after Kim did a short residency in Berlin in 2008 that she began considering the use of sound as a medium, which in turn led her to Bard College in New York's Hudson River Valley for a second MFA in Sound and Music, which she completed in 2013.
Topics