Christine Whitman named chair of Board of Trustees
Rochester business leader first female leader of board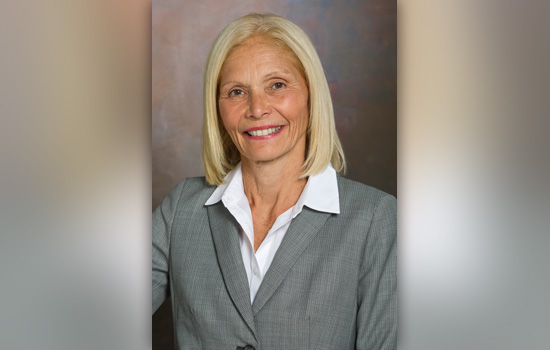 A. Sue Weisler
Christine Whitman is the new leader of the Board of Trustees of Rochester Institute of Technology and the first female to take the helm.
Whitman received the gavel from her predecessor Brian Hall during the RIT Board of Trustees meeting Nov. 12. Hall became board chairman in 2012.
"Part of the university's strategic plan is diversity," Whitman said. "I think it's great to have a female chair as part of the next 10 years of the university."
Whitman, chairman and CEO of Complemar Partners Inc. in Rochester, has been a trustee since 1997. She is the university's 19th chair and will serve at least three years. Complemar provides order and product fulfillment services and software for customers in health, beauty, pharmaceutical, food and wine and the telecommunications industries. She also serves as managing partner of CSW Equity Partners, where she manages a portfolio of investments in early stage companies.
Whitman is the former CEO and president of CVC, a Rochester-based company that supplied thin film process equipment for the semiconductor and data storage industries.
She is a founder of the Greater Rochester Enterprise and the Rochester Angel Network and serves on the boards of Soleo Communications, Voiceport and OneStream Networks.
She also is a member of the Board of Trustees at the George Eastman Museum and serves as a member of the board of High Tech Rochester and is on the advisory boards of Venture Creations and New York state's Finger Lakes Regional Economic Development Council.
The RIT Board of Trustees consists of 48 active trustees and 35 trustees of emeritus or honorary status.