November 12, 2012
by Kelly Sorensen
Clean Energy Incubator honors graduate companies
Six start-ups have created 86 jobs in Rochester area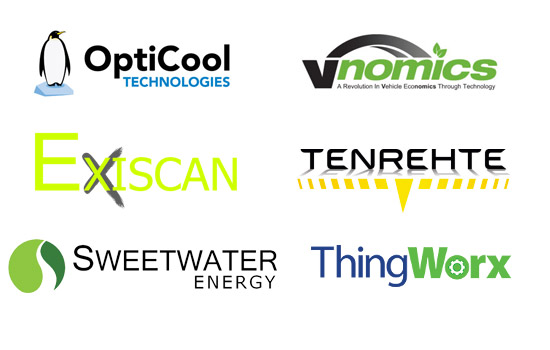 Rochester Institute of Technology's Clean Energy Incubator will host a ceremony honoring six start-up companies that have graduated from the incubator within the past year. The ceremony will be at 5:30 p.m. Nov. 14 at Student Innovation Hall on the RIT campus. Networking starts at 5 p.m.
The graduates are Exiscan, OptiCool Technologies, Sweetwater Energy, Tenrehte, ThingWorx and Vnomics.
Bill Jones, director of RIT's business incubator Venture Creations, says the six start-up companies have created 86 jobs in the Rochester area.
A $1.5 million grant from the New York State Energy Research and Development Authority in 2008 launched the Clean Energy Incubator at RIT, which is part of Venture Creations. RIT won the Clean Energy program based on the university's assets that are unique to clean-energy innovation and business-related services, resources like the Center for Integrated Manufacturing Studies, the Golisano Institute for Sustainability and Venture Creations.
Topics