College Factual Rankings, 2023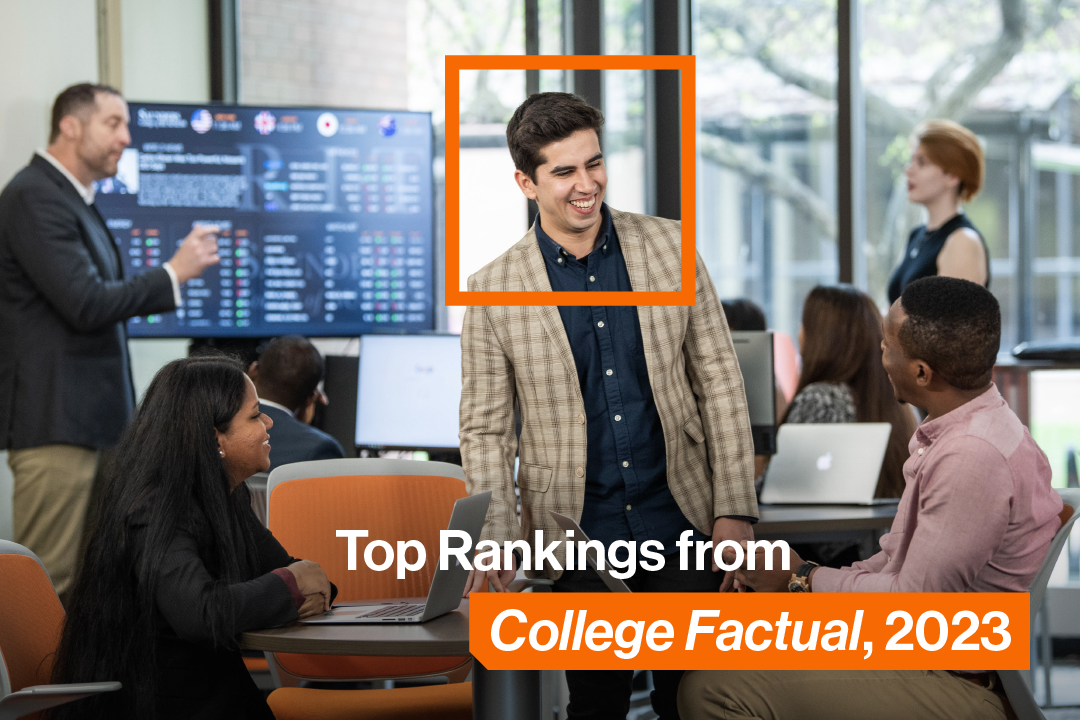 Saunders College of Business at Rochester Institute of Technology has been ranked by College Factual for several of its programs. 
RIT ranks #1 in New York State in Best Schools for Management Information Systems and 36th nationally. Saunders also ranks #4 in New York State and #8 in the Middle Atlantic region in Best Schools for a bachelor's in hospitality. Overall, Saunders ranks 46th in Best Overall Hospitality Management Schools and 39th for Best Undergraduate Hospitality Schools. Among the Best Hospitality Management Master's Degree Schools in the Middle Atlantic Region, Saunders ranks #8.
Saunders' management information systems (MIS) program teaches students crucial business data and analytical skills. Additionally, students also learn how to lead diverse teams, communicate effectively, and make high quality managerial decisions. Faculty in the MIS program additionally teach in the master's of business analytics program.
The hospitality and tourism management (HTM) degree is one of the oldest programs at RIT, dating back to 1892. Since the international hospitality and service industry (IHSI) department was moved to Saunders in 2019, its hospitality programs continue to flourish under new department chair, Edwin Torres, Ph.D. HTM students can utilize state-of-the-art facilities such as the IHSI Food Production Lab, the RIT Inn & Conference Center, and the newly acquired Radisson Hotel for applied learning opportunities. Saunders offers a fully-online MS in hospitality business management (HBM) program, where students work with hospitality and tourism data to create industry models, theories, and strategies critical to addressing current and emerging issues at the graduate level.
Saunders' undergraduate and graduate portfolio is nationally and internationally ranked and recognized. By focusing on business as it intersects with technology and innovation, Saunders gives students the resources necessary to become successful problem-solvers and change-agents in their desired fields. 
Visit our events page to view graduate information session opportunities and other events.
Topics