College of Liberal Arts presents 'Men On Boats'
Diverse cast intended to best represent actual 1869 explorers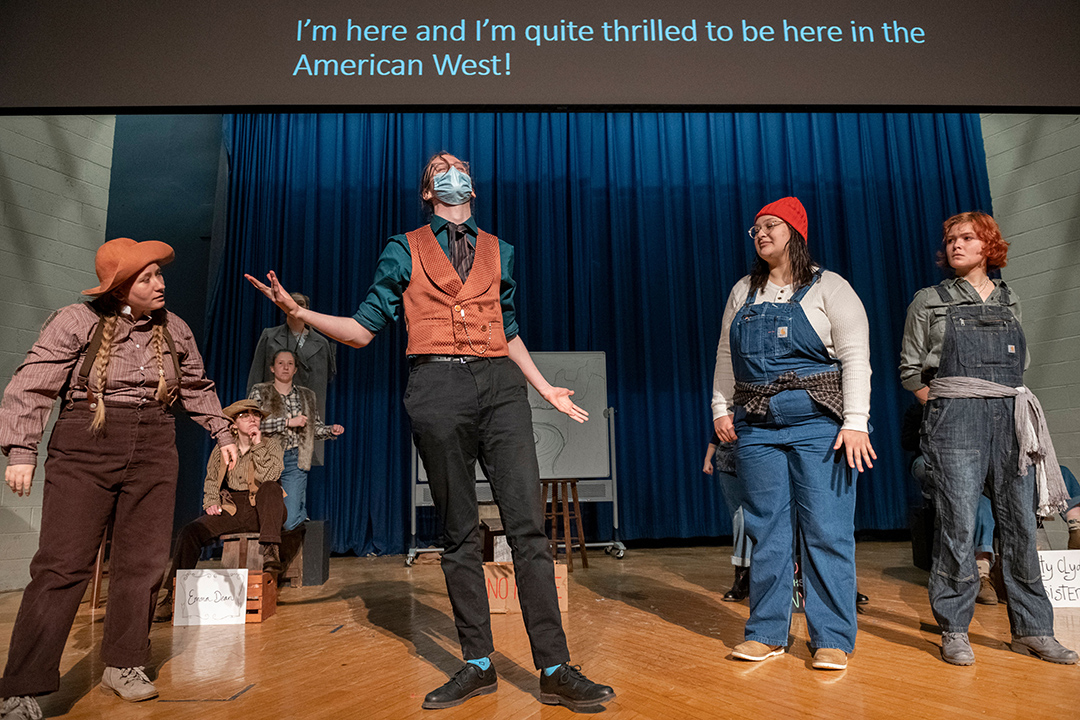 RIT's College of Liberal Arts spring production, Men On Boats, opens at 7:30 p.m. tonight with additional performances at 2 p.m. and 7:30 p.m. Saturday, and 2 p.m. Sunday in Webb Auditorium in James E. Booth Hall.
Directed by Alexa Scott-Flaherty, the play depicts the nearly-true story of 10 explorers who set out to chart the course of the Colorado River in 1869.
The characters are being portrayed by a cast made up of racially diverse actors who are female-identifying, trans-identifying, genderfluid, and/or non-gender conforming, as intended by the playwright, and they are committed to creating a safe and inclusive space.
Tickets are $12; $10 for RIT faculty, staff, and alumni; and $5 for students and may be purchased at the door, via RITTickets.com, or by calling 585-475-4121.
Topics