College of Science 2020-2021 Distinguished Alumnus: Rob Hochstetler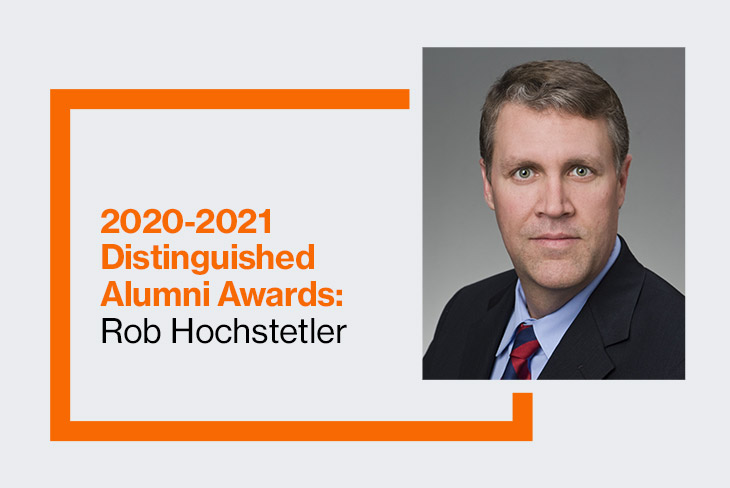 The Distinguished Alumni Awards are presented annually by each of RIT's nine colleges and the School of Individualized Study to alumni who have performed at the highest levels of their profession or who have contributed to the advancement and leadership of civic, philanthropic, or service organizations. It is the highest award an RIT college can bestow upon its alumni.
The 2020-2021 recipients will be honored during a virtual ceremony on April 29. Learn more and register for the event.
Rob Hochstetler '04 MS (applied statistics)
President and CEO, Central Electric Power Cooperative
What is your favorite RIT memory?
"I had a classmate, Tom Weymann '06 MS, who really pushed me to be better, and I hope he would feel that I also pushed him and others to be better learners. I don't even want to say students, because our professors were teaching and instructing, but more than anything they were helping us enjoy and love what they were teaching. RIT is a special place and a special school." 
What is your career highlight to date?
"There was a project I worked on at RIT that I actually used at work, as I worked while going to school. That was exciting. My current job allows me to make a real difference in lives of the citizens of South Carolina. If I do my job well, they pay lower power bills. There is something satisfying about determining how you are serving your fellow man while working. I'm a believer in the concept that at work we are all serving our fellow man."