College of Science receives RIT's 2020 Changing Hearts and Minds Award
Annual award recognizes the college for making strides to diversify RIT's faculty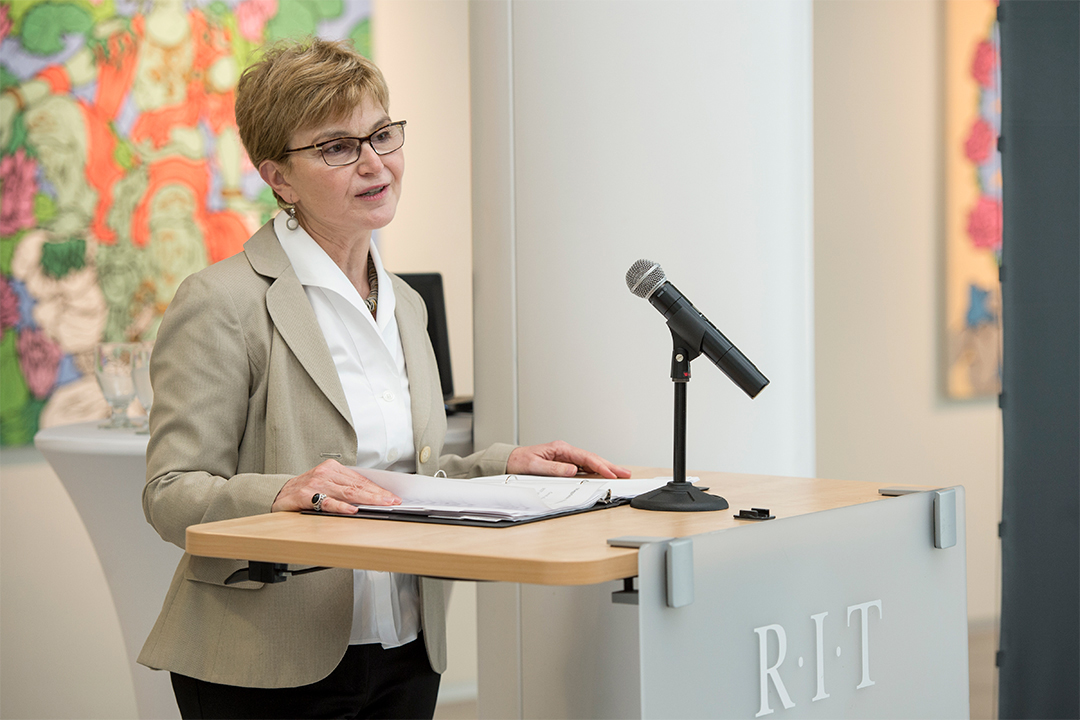 Elizabeth Lamark
RIT's College of Science is being recognized for its success diversifying the university's faculty ranks and helping to advance RIT's overall commitment to diversity. The college earned RIT's 2020 Changing Hearts and Minds Award, sponsored annually by RIT's Office of the Provost and the Office of Faculty Diversity and Recruitment. It marks the third time the college has received the award.
"The award signifies a college's desire and ability to break through artificial barriers that prevent historically underrepresented faculty populations from gaining access and equity," said Donathan Brown, assistant provost and assistant vice president for faculty diversity and recruitment. "The award also recognizes acts of commitment and comprehension of what it means to develop, train, promote, and model inclusive behavior by providing faculty, staff, and students a welcoming environment— resulting in true institutional transformation."
Brown noted that nearly 30 percent of the university's African American, Latino American, and Native American (AALANA) and female new faculty for the 2020-2021 academic year were hired by the College of Science. Additionally, the Office of Faculty Diversity and Recruitment continues to receive support from College of Science faculty and administration in recruitment initiatives such as Future Faculty Career Exploration Program, the annual recruitment trip to the COMPACT for Faculty Diversity Institute on Teaching and Mentoring Conference, and various campaigns that highlight RIT's excellent and diverse faculty. The college's work on programs such as the College of Science's HHMI Inclusive Excellence initiative and the Women in Science program factored into the decision.
The recognition comes with a physical and monetary award. The monetary award is to be used in meaningful ways to further advance the College's AALANA faculty recruitment and retention initiatives.
"We are honored to receive this award from our partners in the Office of the Provost and the Office of Faculty Diversity and Recruitment," said Sophia Maggelakis, dean of the College of Science. "Our college aims to be a national model for its significant contribution and impact in making our communities and our world better, fair, diverse and inclusive. I am grateful to and proud of our faculty, staff, and leadership team for their commitment to diversity, equity, and inclusion, and I am especially thankful to our Inclusive Excellence and Women in Science groups for their dedication and contributions to our diversity, equity, and inclusion initiatives."