Conference on design's impact on health, wellness
International symposium will highlight efforts of five universities with medical community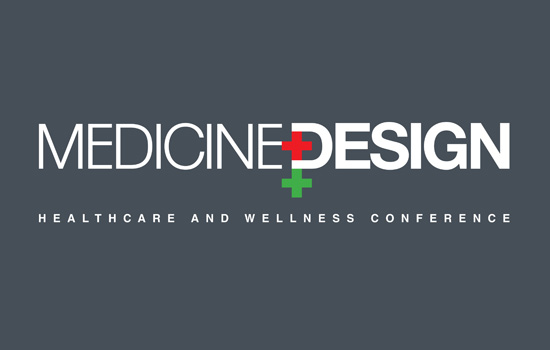 An upcoming conference at Rochester Institute of Technology will feature five international design programs demonstrating collaborative efforts to enhance health and wellness in the Rochester area and beyond.
The Vignelli Center for Design Studies at RIT is hosting the Nov. 7-8 symposium, titled Medicine+Design Healthcare and Wellness Conference, joined by the Helen Hamlyn Centre for Design in the United Kingdom, Sheffield Hallam University (UK), the University of Venice (Italy), and the Technion (Israel).
The conference will bring together healthcare professionals with industrial and graphic designers for a program targeted at medical professionals. Sessions will be devoted to cutting-edge case studies, developed by wellness professionals from around the globe, who will present models detailing their solutions. In addition, a collaborative university group called "MEDdesign," which includes RIT, will share outcomes of their efforts working together.
"Healthcare professionals and designers around the world are collaborating everyday to produce innovative solutions to major challenges in the wellness community," said R. Roger Remington, RIT's Vignelli Distinguished Professor of Design. "Through this conference, we hope to identify new ways this combined community of professionals can bring the power of design to the real needs of healthcare professionals and their patients worldwide."
The conference begins at 11 a.m. Friday, Nov. 7, with an exhibit by medical design professionals from the Cary Graphic Design Archive on the second floor of RIT's Wallace Center, followed at 1 p.m. by welcoming remarks by RIT President Bill Destler; Lorraine Justice, dean of the College of Imaging Arts and Sciences; and Dr. Daniel Ornt, vice president and dean of the Institute/College of Health Sciences and Technology.
Jeremy Myerson, the Helen Hamlyn professor of design and director of the Helen Hamlyn Design Centre at London's Royal College of Art, will deliver the keynote address titled, "Make It Better: How Inclusive Design can have Impact in Healthcare." The illustrated lecture will demonstrate how inclusive design thinking and patient-centered techniques can be applied to the "front lines" of healthcare service delivery.
The conference concludes with summary views by Patricia A. Moore, president of Moore Design Associates. Moore graduated from RIT in 1974 (industrial design) and is a member of the university's Innovation Hall of Fame.
In addition to the Vignelli Center, the Medicine+Design Healthcare and Wellness Conference is sponsored by the Alliance Graphique Internationale Foundation, RIT's College of Imaging Arts and Sciences, and the RIT & RRHS Alliance.
Most of the conference's programs will take place at the University Gallery, located inside Booth Hall on the RIT campus. Go to http://vignellicenter.rit.edu/events/medicine-design-health-and-wellness-conference/ for complete details on speakers and programs.