Conference highlights family violence solutions
Therapeutic virtual reality and interactive digital media showcased at March 11 event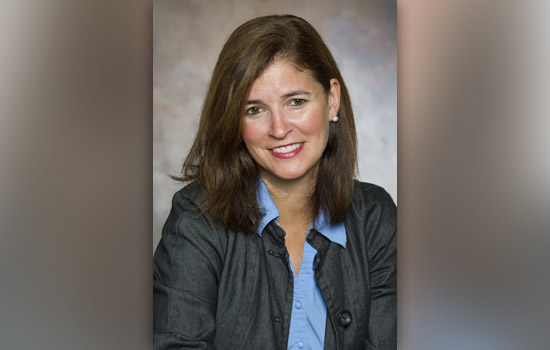 Substance abuse and family violence are a combustible combination and a global health issue.
Rochester Institute of Technology professor Caroline Easton, a forensic clinical psychologist in the College of Health Sciences and Technology, supports a new approach that integrates addiction and aggression issues and treats the individual, not a generic group. Easton's model is a departure from the current treatment model used in clinics treating patients referred through the court system.
Easton organized the conference, "Treating Family Violence as a Contagious Disease: Moving Beyond One-Size-Fits-All Treatment Approach," that will take place 9 a.m. to 2:15 p.m. on Monday, March 11, at the RIT Inn & Conference Center. The RIT College of Health Sciences and Technology is sponsoring the event.
"The one-size-fits-all approach has been used for 30 years or so, and it hasn't changed," Easton says. "It costs $5.8 billion a year in taxpayer money, not to mention damage to families. Children witnessing untreated mental health and behavioral health issues often end up as victims or as offenders themselves."
Gail Gilchrist, head of the Center for Applied Social Research at the University of Greenwich in London, is implementing Easton's method in eight ambulatory clinics across London. She will present the keynote talk, "Treating Intimate Partner Violence Among Substance Users." Other talks will address the impact of fathers, offenders and victims, best practice procedures, victims of family violence, and consequences to children.
In the afternoon, RIT students in the medical illustration program will exhibit interactive media for use with individuals struggling with addiction and aggression issues. From 1:15 to 2:15 p.m., students will exhibit virtual reality, cyber and human visualization tools, including the creation of a cyber coach named "Al-Virt" to help teach patients healthy conflict resolution through virtual role playing exercises. Other exhibits will demonstrate Noldus Facial Recognition of Emotion Software used to help clients model positive communication skills.
The students' interactive software supplements Easton's integrative model of care for assessing and treating substance use, domestic violence and the interaction between the two.
"Human visualization and cyber tools, I think, are the future in medical sciences in terms of treatment and education," Easton says. "RIT students are doing it now. They're at the forefront."