Coronavirus updates and spring break precautions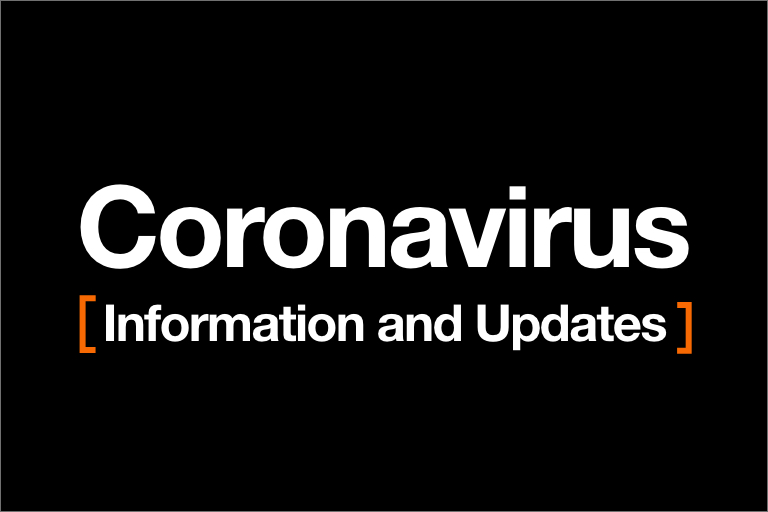 Dear RIT community,
Before many of us depart campus for spring break, we want to convey the latest information we have regarding the Novel Coronavirus (COVID-19). We have heard directly from many in the RIT family and we want to continue to keep you well informed about the important work underway to prepare and educate our community.
It is imperative that we act with purpose to ensure the health and safety of our community and to also have measures available to enable the continuity of our academic mission. We have formed a task force to handle any changes that affect our Rochester and international campuses.
Due to the volume of travel that occurs during a break week, please be aware of the following:
The U.S. Department of State and the Centers for Disease Control and Prevention (CDC) have advisories cautioning against travel to mainland China, South Korea, Iran, and Italy. RIT is restricting travel to these countries. This restriction includes travel for university-related activities such as teaching, study abroad, conferences, internships, research, recruiting, business meetings, and special events.
 
If you are returning from the countries identified by the CDC as "Level 3" (currently China, South Korea, Italy, and Iran), the university is requiring that you do not return to campus for 14 days even if you are symptom-free. We request that you self-quarantine for 14 days and monitor your health.
 
If you do need to self-quarantine, we request that you study or work from home during the 14 days and notify your local health department and RIT Student Health Center if you develop a fever, cough, or shortness of breath. The Student Health Center can be reached at 585-475-2255 for notification. The university has technology and online capabilities to ensure that classes and work can progress remotely. (Self-quarantine means: remain at your residence; do not attend class, work, or group gatherings; do not invite people over.)
 
When students, faculty, and staff return from spring break, we will have the latest information on which regions of the world or the United States have been most recently affected. Most estimates of the incubation period (the time between catching the virus and beginning to have symptoms) for the coronavirus range from 1 to 14 days. If necessary, RIT does have limited ability to isolate individuals who have no other options.
 
Faculty and staff are encouraged to evaluate their personal travel in light of the CDC and State Department advisories. Anyone traveling to a foreign country on university business, at university expense, or as part of a study abroad program must abide by RIT's travel policy.
 
There are no current recommendations for restricted domestic travel, i.e., travel within the United States. However, that may change as there is no way to predict the trajectory of the illness. We fully support those who feel uncomfortable traveling within the United States and decide to stay home.
What can you do to prevent getting sick? We want to reinforce washing your hands with soap for at least 20 seconds, avoid touching your face, staying home if you are sick, cleaning and disinfecting frequently touched objects and surfaces, and covering your mouth and nose with a tissue or your sleeve when coughing or sneezing. We also recommend boosting your immune system: exercise regularly, eat vegetables and healthy proteins, and stay hydrated.
The university is also asking all students, faculty, and staff to review the CDC anti-stigma guidelines. The CDC advises that we collectively focus on the disease that is causing the problem and avoid casting blame on individuals, cultures, or nationalities. For example, if you see an individual wearing a protective mask on campus, that does not mean the individual is sick, but likely taking extra precautions to protect themselves. This is common in many countries and cultures and should not be ridiculed, judged, or stigmatized.
Our proactive strategies and planning are not intended to be alarmist. But we must be vigilant and have contingency planning in place. Please continue to keep a watchful eye on our dedicated coronavirus website that will be updated as necessary during this evolving global health crisis.
Good luck to our students on midterms and may you all have a restful and safe spring break.
David Munson Jr.
President, RIT
Lindsay Phillips, MD, MSc
Medical Director, Student Health Center